12 Most Instagrammable Spots in Chicago
Don't leave your camera behind when exploring these beautiful Chicago landmarks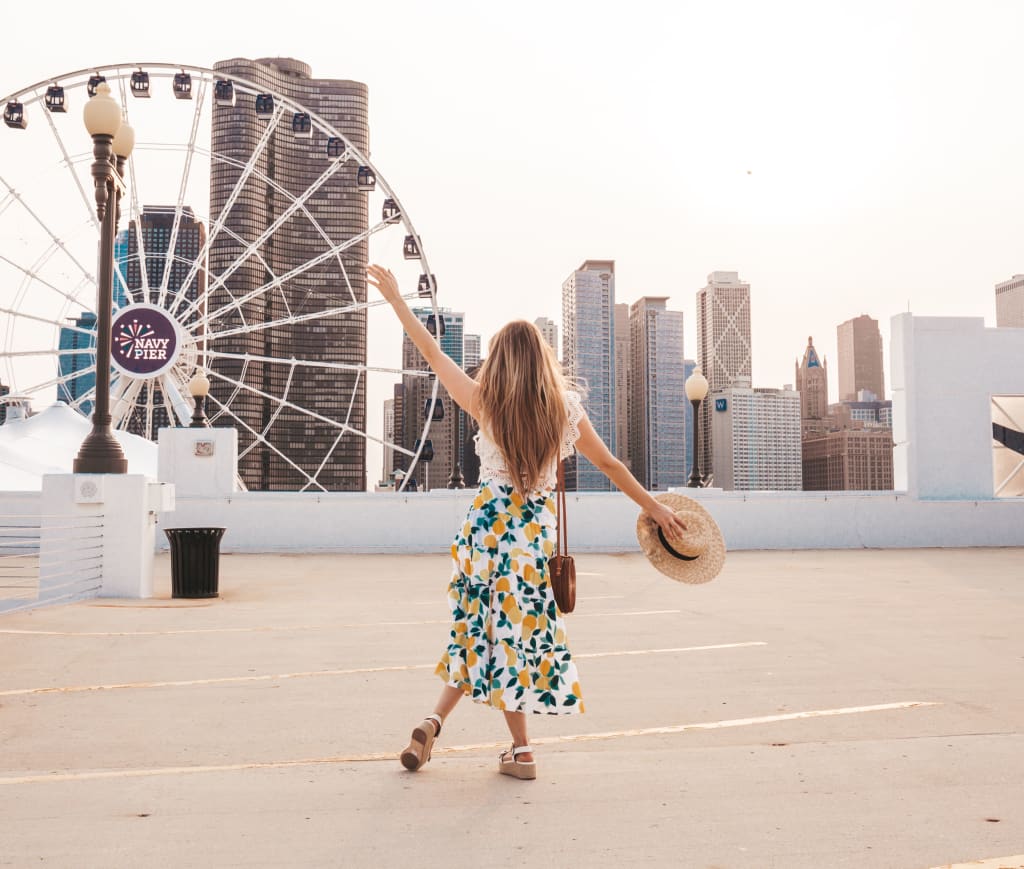 1. Skydeck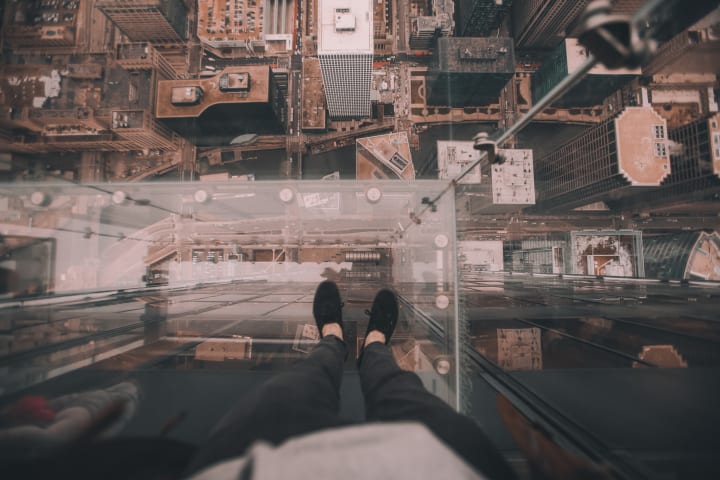 This one is a classic Chicago destination for a reason! The Willis Tower is the tallest building in Chicago, and one of the tallest in the world—so, naturally, it provides an unreal birds-eye view of the city. On a clear day, you can even see all the way across the 100-mile-wide Lake Michigan, to the state of Michigan on the other side. And, you will be able to snag some amazing pictures in which you'll look like you're walking on air!
2. Cloud Gate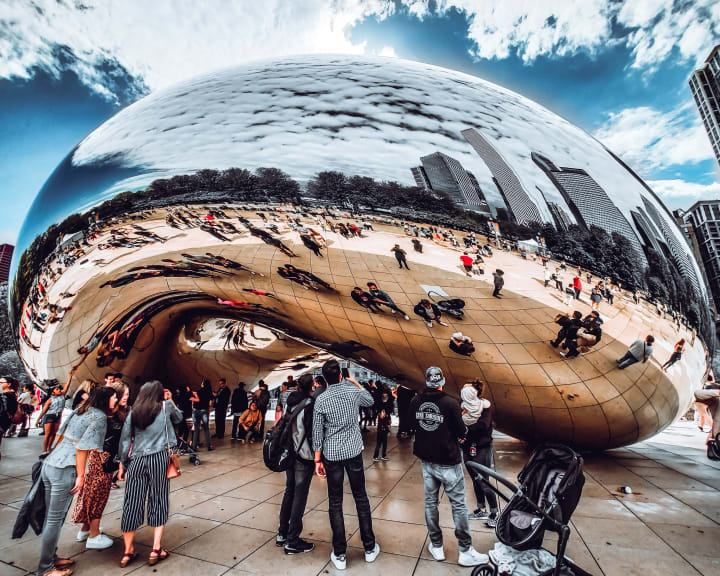 Cloud Gate, more commonly known as "The Bean," is another classic must-see Chicago site. Where else can you see a giant reflective bean? This huge piece of art reflects the city's beautiful skyline, and since it's basically a giant bean-shaped mirror, it's perfect for selfies! Snap your bean pics while taking a stroll through Millennium Park.
3. Nichols Bridgeway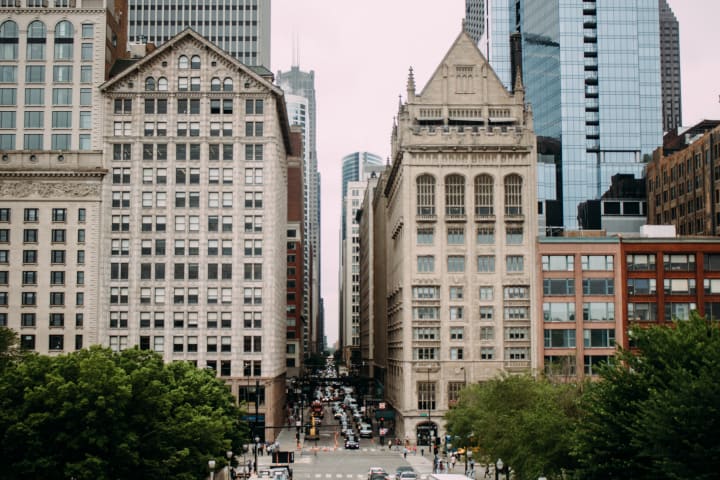 After you've snapped your selfies at The Bean, head on over to the other side of Millennium Park, where you will find Nichols Bridgeway. Just take a look at that view! This pedestrian bridge crosses over Monroe Street, connecting the Great Lawn on Millennium Park to the Modern Wing of the Art Institute. With the street below you and the buildings above, it's the perfect spot to stop and snap an Insta pic!
4. The Art Institute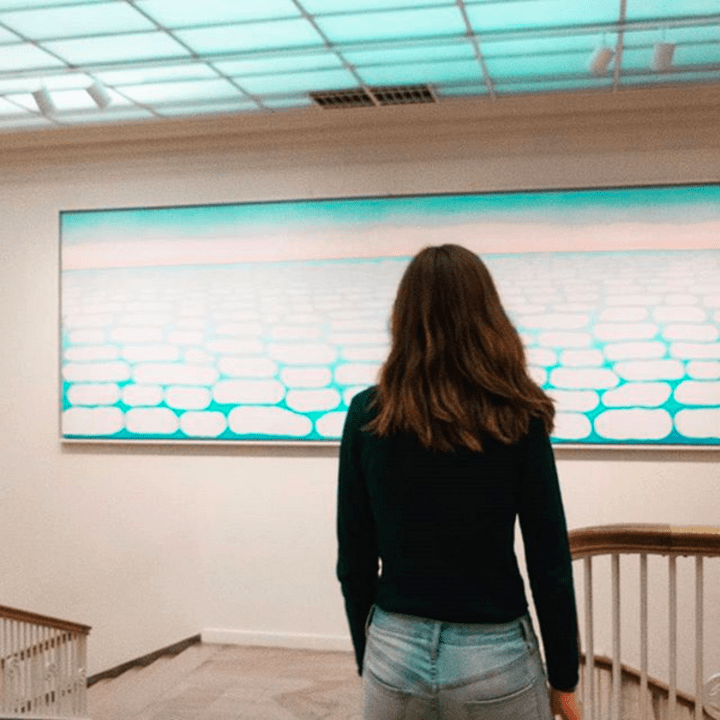 After you cross Nichols Bridgeway, stop and enjoy some beautiful art! The painting pictured is "Sky Above Clouds IV," by Georgia O'Keefe, and it is just one of the many renowned paintings in the museum. Come see works by Van Gogh, Picasso, Monet, and Chagall, and take a few pictures while you're at it!
5. Lakefront Trail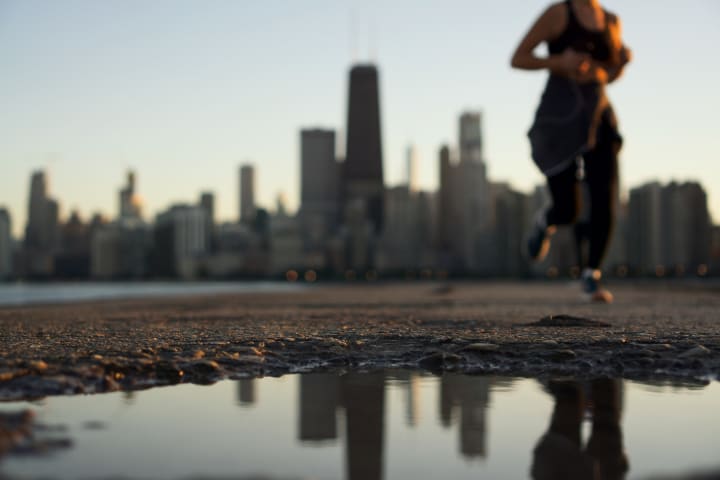 Chicago's breathtaking lakefront is entirely open to the public. If you're looking to get some exercise in, the trail is the perfect place to take a run, walk, bike ride, or even a roller blade excursion. Look to one side to enjoy views of Lake Michigan, or to the other side to enjoy views of the skyline. No matter what part of the city you are in, just walk east and you'll hit the lakefront!
6. The 606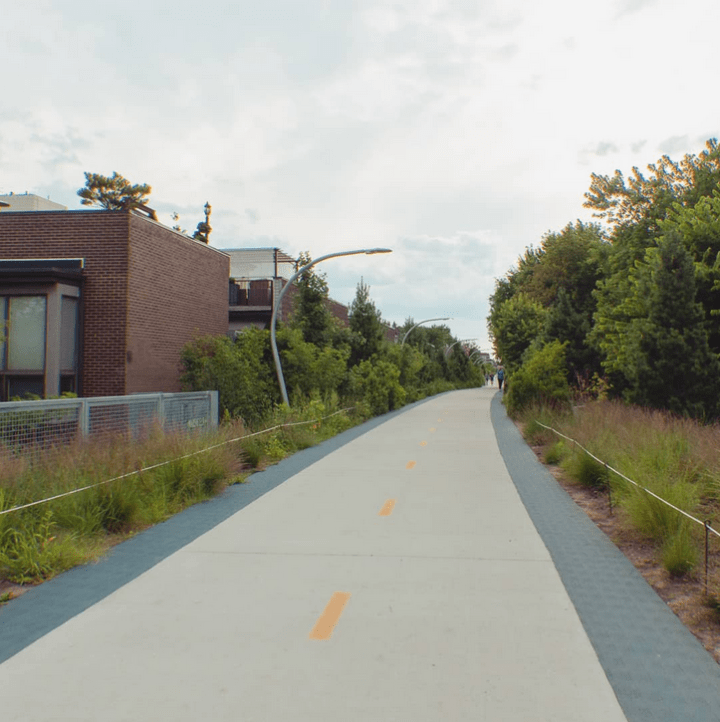 Here's another great trail for anyone who enjoys a good stroll. The 606 Trail was once an elevated train track, and it has since been converted into a 2.7-mile recreational area. It is lined with plants native to the Chicago area, which make it very aesthetically pleasing. Snag a few nature picks in the middle of the city!
7. The Flamingo Rum Club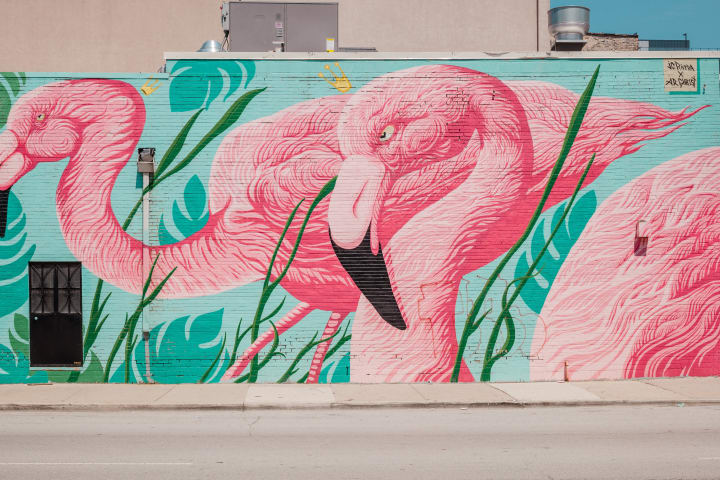 Is there any backdrop more perfect for an Insta pic than a flamingo mural? Probably not! This is the wall of the Flamingo Rum Club, located on N Wells Street. Before going inside to enjoy a drink, have a little photo shoot in front of this Instagram-perfect wall.
8. Peggy Notebaert Nature Museum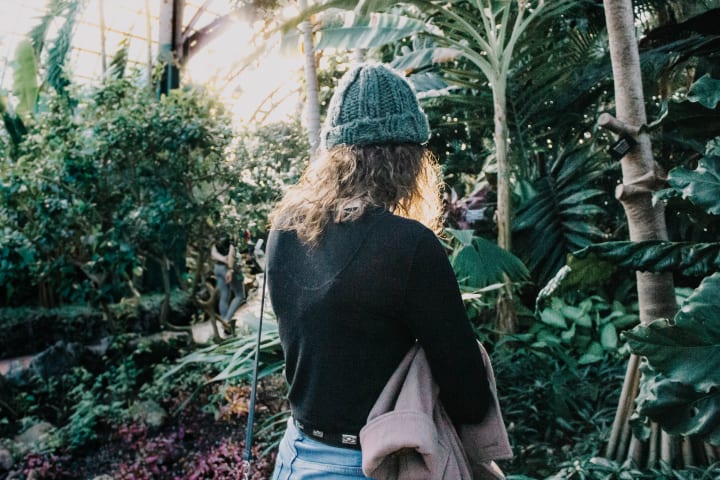 Take a trip away from Chicago's downtown area to the beautiful neighborhood of Lincoln Park. Enjoy fascinating exhibits, like a butterfly haven and a plant conservatory. Then, step outside and walk through the museum's nature trails. Lincoln Park also boasts Insta-worthy views of the city's skyline. Be sure to bring your camera along, to snap some pics!
9. Navy Pier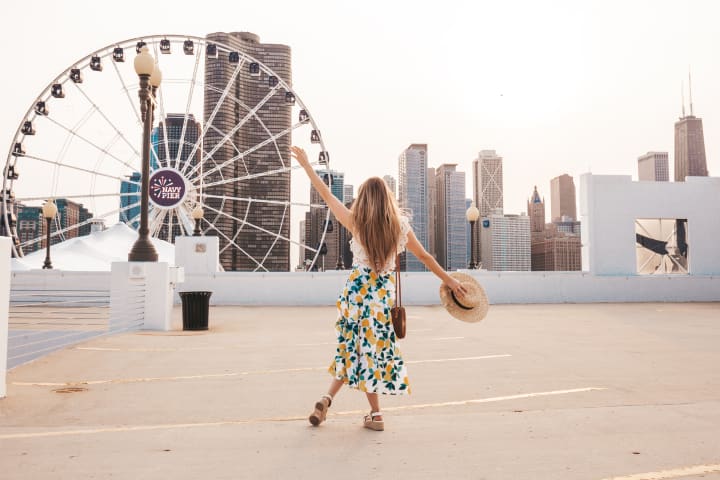 Ahh, Navy Pier: a great destination for some classic Chicago fun! Watch a Shakespeare play, see some beautiful stained glass windows, ride the ferris wheel, and throughout the summer, watch fireworks at night. You'll be sure to find plenty of perfect backgrounds for your photos!
10. Chicago Cultural Center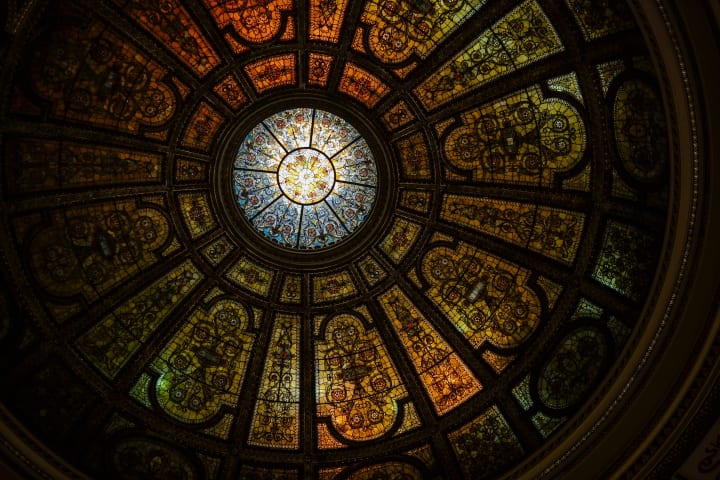 If you're looking to save some money, the Chicago Cultural Center is a free attraction. They have different exhibits throughout the year, exploring Chicago's history. The building is decorated with ornate stained-glass windows and tile work. Come enjoy some beautiful architecture while you learn more about the city of Chicago.
11. Chinatown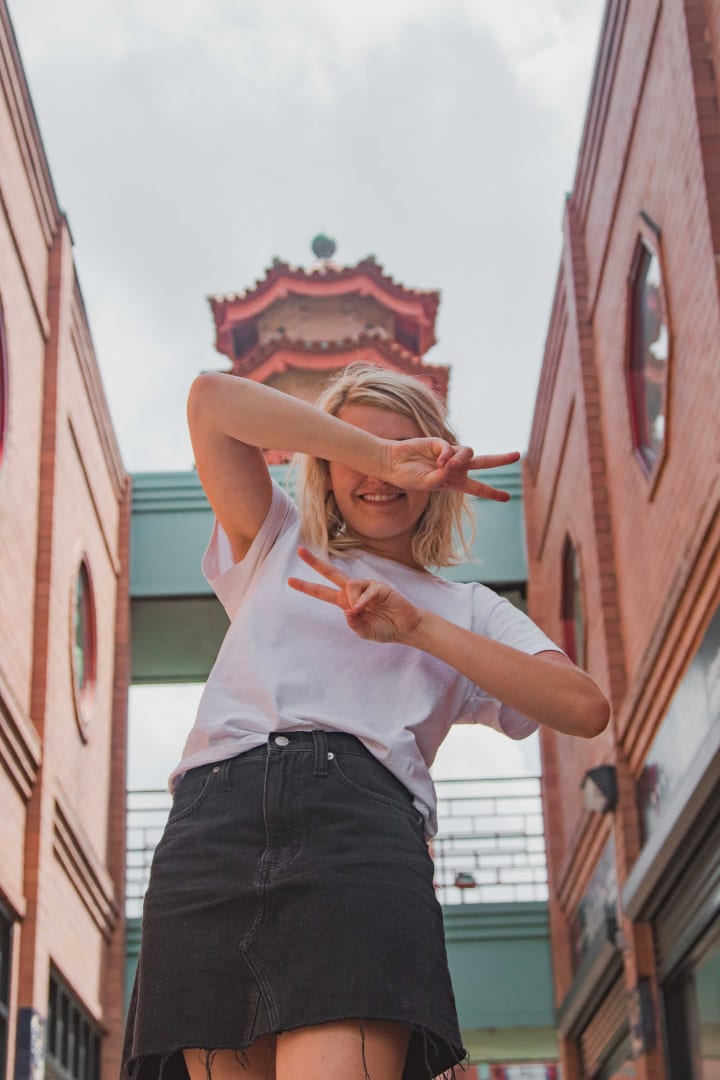 Chicago is full of cultural neighborhoods, including Chinatown. This lively neighborhood is home to a riverside park, an outdoor mall, a number of cafes and tea houses, and the Nine Dragon Mall, which is a reproduction of a mural in Beijing. It's another great place to go when you want to get away from the downtown area. And, don't forget your camera!
12. The Chicago Theatre
With your trip to Chicago winding down, a picture with a big bold "Chicago" in the background will be the perfect way to commemorate it! Head to N State Street, get a picture in front of the vintage marquee, and add it to your now-complete collection on Chicago Instagram photos!