10 Things You Can Only Buy In London
Souvenirs in London are produced in mass, particularly because the city welcomes millions of visitors from across the globe on a yearly basis. If you are taking a trip to the UK capital, this post will help you find a unique, distinctive, and quality gift to bring home as well as things to try as soon as you get there. Please read on to discover 10 things you can only buy in London.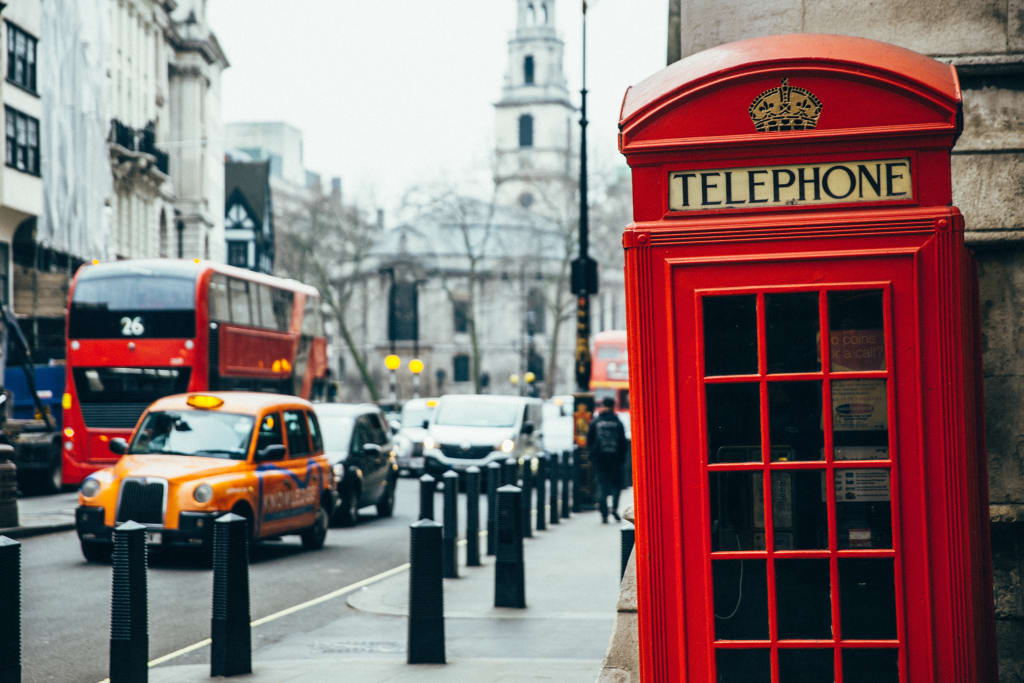 1. Tea Whittard and Twinings
Although tea is available world over, two brands are preserved for London. These brands are Whittard and Twinings. And because everyone understands how the Britons love a yummy cup of afternoon tea, tea-related gifts can be really thoughtful.
2. A cup of Monmouth Coffee
Monmouth is a town in Monmouthshire, Wales, but Monmouth Coffee is from a totally different city: London. Londoners love the coffee to bits; they will actually encourage you to try some. The Monmouth Coffee shop is a stone-throw away from the Borough Market or Covent Garden. When touring these places, be sure to try the coffee out.
3. Tower Bridge cufflinks or some personalized gifts
How do you love your cufflinks? Sophisticated, luxurious, classic, or flashy? Whichever your taste is, you will always find quality cufflinks to bring home after your London trip. But don't buy just any other cufflinks. Insist on finding cufflinks that are themed for London, say, those with images of iconic London landmarks. One such landmark is the Tower Bridge. Also, insist on hand-crafted cufflinks that are lightweight, durable, beautiful, and suitable for people of all ages and class. In case you are not a fan of cufflinks, go for some personalized rings or bracelets. And make your loved ones happy.
4. A Miniature English Landmark Key Chain
A keychain might look like a small and worthless souvenir, but it is not. Gifting someone with a key chain is one way of showing them that you care about them and that you want them to remember you at every twist of their door lock. A chain is also great memorabilia for you.
That being said, you will find great key chain collections in London, mostly made in the shape of the city's iconic buildings. Think of landmarks such as Big Ben and the London Bridge. Other chains can be made of small replicas of a double-decker London bus or the globally recognized London telephone box.
5. UK-inspired vintage treasure
There are hundreds- if not thousands- of vintage and thrift shops scattered in strategic places across London, all selling UK-inspired vintage treasures. Your loved ones will feel important to you when you shower them with vintage clothes or gift them home accessories from London.
6. London-inspired novelty teapots
For anyone who knows how the English love tea, it is unsurprising that novelty teapots appear on our list. And before you argue that teapots can be bought from anywhere in the world, please note that we are talking about teapots that are deliberately and expertly decorated with images of London. Tea drinkers in your gift list will love preparing tea in novelty teapots and enjoy drinking it from novelty tea cups. For those who don't love tea as much, the teacups have unbeatable ornamental value, particularly due to their many unique designs.
7. London dry gin
This dry gin is different from all the gins you know in that it is made through ancient, secretly-kept procedures. The gin has been made from juniper berries for over 3 centuries now. When in St James's Street London, buy a bottle and bring it back home.
8. A Houses of Commons Notebook
This notebook is only sold at The Houses of Parliament shop. The shop also has many stamped items to sell, all telling a unique story of the UK government. Of course, there isn't a better gift for a lover of British history than these stamped items. You can opt to shop for these items online, but it always feels better when you are in the physical shop.
9. A Bespoke Suit from Savile Row
Bespoke-tailored suits are great for a wedding or a graduation party. You will only find original bespoke suits in London, precisely in Savile Row.
Before we forget, have you shopped for clothes you'll need during your stay in London? If you haven't, online shopping will come to your rescue. When you visit London, what you truly need to buy are souvenirs such as bespoke suits and not your regular clothes.
10. An oyster card
These are iconic to London. They don't require much introduction.
In conclusion
London has great souvenirs, so you will never lack options. But if we may suggest only one item that you must buy, then that item would be the London wall art canvas. Any home decoration enthusiasts will love such a gift. Besides, it will remind you of London every time you stare at it.