Guides
10 Things to Do in Rio de Janeiro
Rio de Janeiro is one of the largest cities in South America, and has so many awesome things to do.
There are so many amazing things to do in Rio de Janeiro! It is a very fun city with a lot of food, drinks, and breathtaking sights. Here are ten things you must do when you visit this amazing city.
1. Christ the Redeemer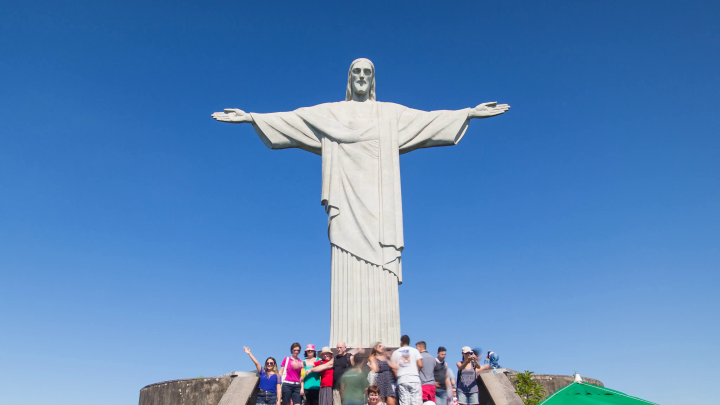 This is probably the most iconic piece of Brazil, and a must see for any tourist. Recognized as one of the Seven Wonders of the World, this statue of Jesus Christ stands with arms outstretched to the city from above Corcovado Mountain's staggering 2,330-foot elevation. The statue weighs 635 metric tons (625 long, 700 short tons), and is located at the peak of the 700-metre (2,300 ft) Corcovado mountain in the Tijuca Forest National Park, overlooking the city of Rio de Janeiro.
2. Sugar Loaf Mountain (Pão de Açúcar)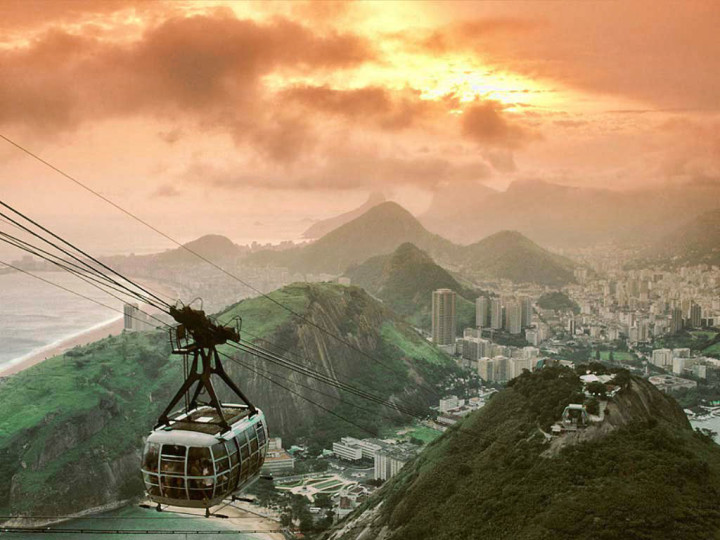 Standing high above Rio's bustling metropolis at 1,299 feet, Sugar Loaf Mountain cascades over the picturesque Guanabara Bay. From Praia Vermelha in the residential Urca district, you can take a three-minute cable car ride up to Morro da Urca, and then hop on another cable car up to the top of Sugar Loaf. From the glass-enclosed bondi (tram), you'll get a dazzling view of the city.
3. Copacabana Beach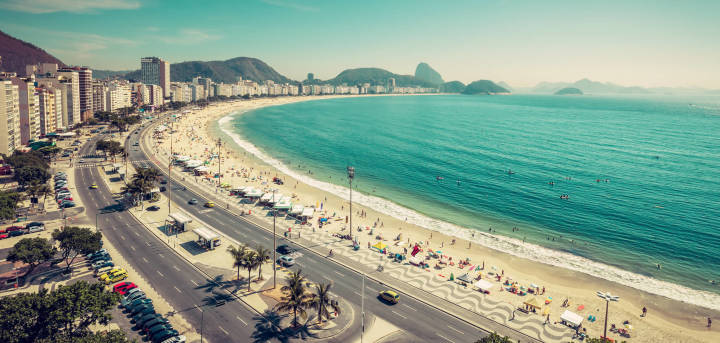 Located in Zona Sul, Copacabana Beach is one of the most famous, and most beautiful beaches in the world. The atmosphere is very vibrant, and the people are colorful and fun loving. Get to her by taking the subway on Line one, or take one of the public buses. Copacabana beach runs between Princesa Isabel Avenue, and lifeguard Post six.
4. Tijuca National Park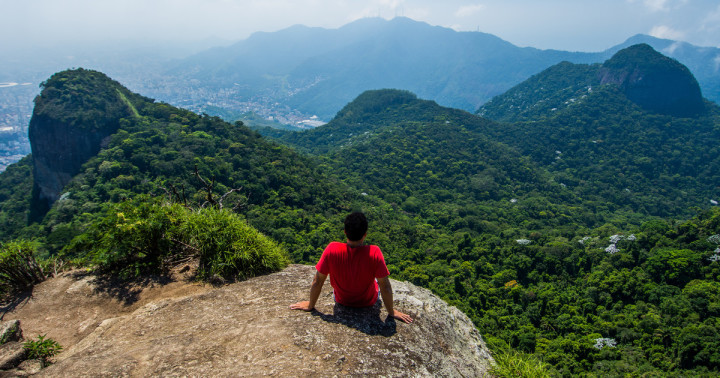 The Tijuca Forest (Portuguese: Floresta da Tijuca) is a tropical rainforest in the city of Rio de Janeiro, Brazil. It is claimed to be the world's largest urban forest, covering some 32 km² (12.4 mi²), although there are sources assigning this title to the urban forest of Johannesburg, South Africa, where between 6 and 9.5 million trees were planted [1]. Similar to Rio de Janeiro's Tijuca Forest, the UNESCO World Heritage Site Singapore Botanic Gardens (established in 1859) is another renowned garden with a tropical rainforest within its city limits.
5. The Royal Portuguese Cabinet of Reading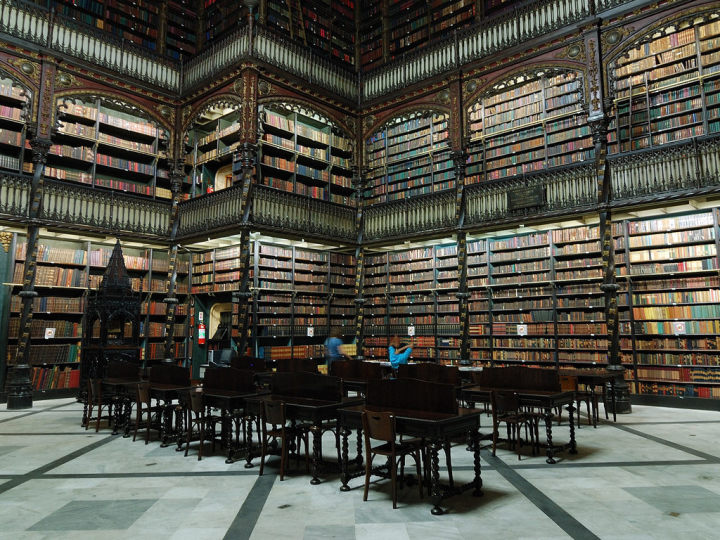 Rising three-stories above the central study area on each wall, the book collection contained in the Royal Portuguese Cabinet of Reading has created one of the most stunning examples of "library porn" on the planet, as well as showing the history and breadth of writing that has come out of Portugal.
6. Largo do Boticário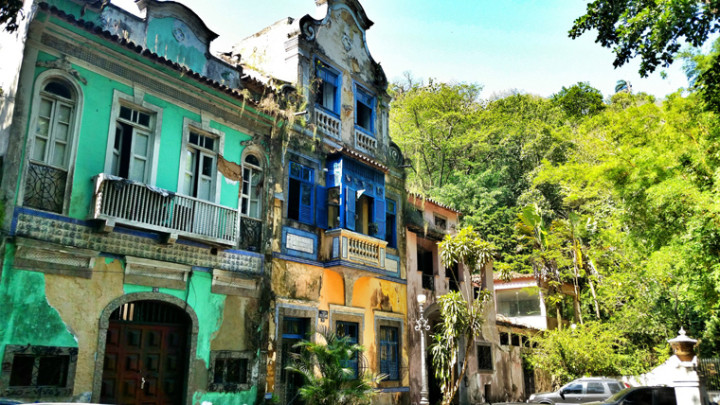 Once the site of Sargeant Major Luis Joaquim da Silva Souto's farm, this square was home to the apothecary that produced all varieties of medicines and ointments for the royal family of Brazil. After years of service to the crown, the square eventually fell into disrepair until famed Brazilian journalist Sylvia de Arruda Botelho Bittencourt, and her husband helped restore the plaza. One of the notable houses, A Casa Cor-de-Rosa (The Pink House), was once owned by the couple.
7. Museum of Tomorrow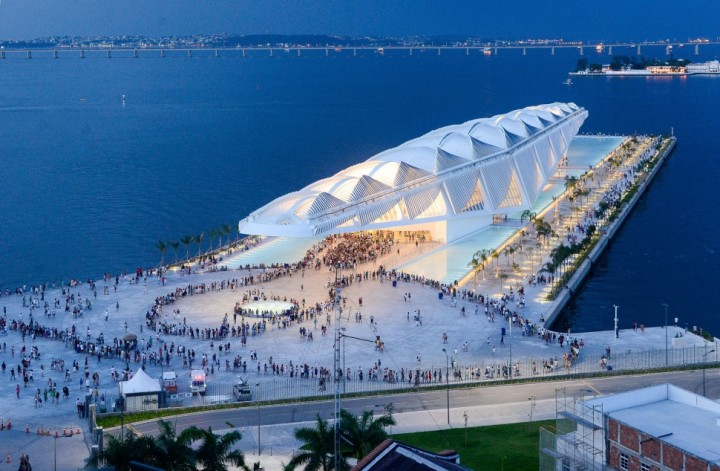 One of the 2016 Olympics' most successful legacies, this groundbreaking science museum poses big questions about mankind's future, inside an extraordinary neo-futurist building. Covering everything from geology, to human nervous systems, to smart cities, this is as far from a dusty, dry old museum as it gets. Immersive exhibits make powerful arguments for sustainability. Seeming to float above the regenerated port zone, even the architecture is eco: powered by solar panels, and cooled by water from the bay.
8. Pedra do Sal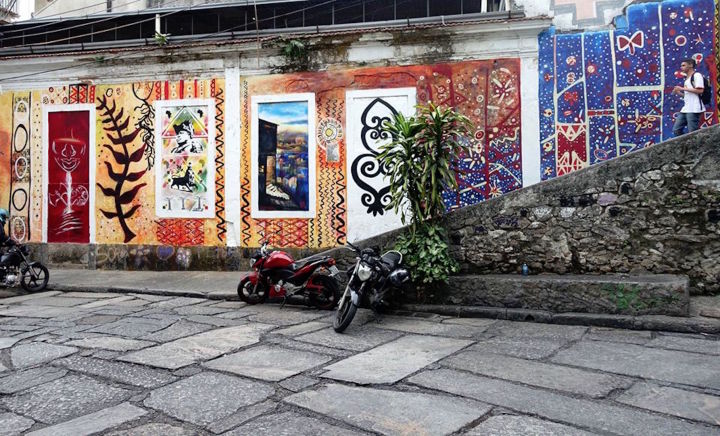 Historically known as 'Little Africa', this is the best area for getting immersed in Rio's vibrant musical heritage. You're walking (or, most likely, swaying) through the birthplace of samba, created by the slave community that once lived here. Live bands draw crowds of music lovers from near and far—especially for the free Monday and Friday night street parties. Cheap caipirinha stalls, and colorful street art add to the carnival vibe.
9. Ilha Fiscal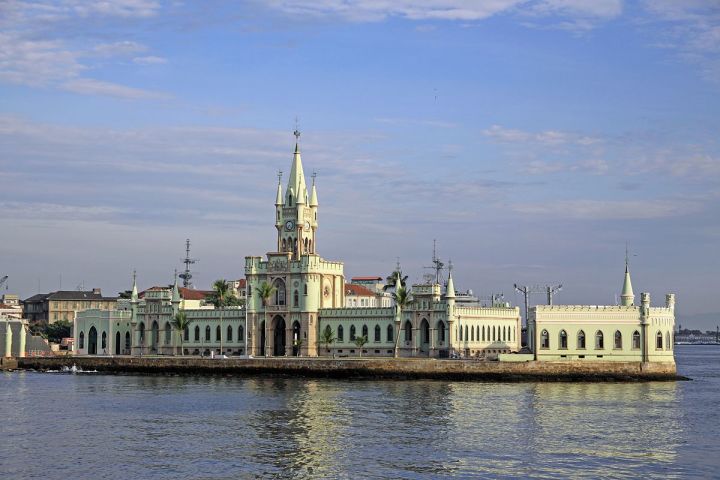 Ilha Fiscal is an island in Guanabara Bay, bordering the historic city center of Rio de Janeiro, in southeastern Brazil. Once upon a time this was the managerial home of Rio's port operations; fast-forward 100 years, and its been repurposed as a cultural museum. Take a guided tour of the grand lounges, and fairytale-like tower for a fascinating slice of city history, as well as getting a cool perspective of Rio's dramatic bay, Sugarloaf, and Christ the Redeemer.
10. Pedra da Gávea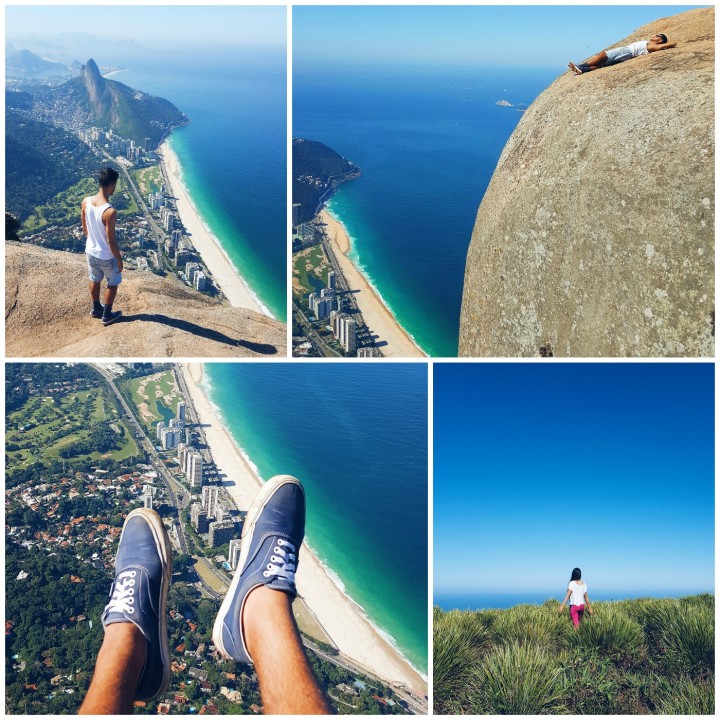 This rocky monolith is a whopping 842 metres above sea level, and the views are guaranteed to leave you speechless. To get here, it's a two and a half hour hike through the Tijuca Forest to the top, so you'll need to be reasonably fit, and to bring plenty of water. Once you get there, you won't ever want to leave.