10 Reasons to Visit Edinburgh
From breathtaking scenery and literary history to delicious food and unforgettable entertainment, the Scottish capital has it all.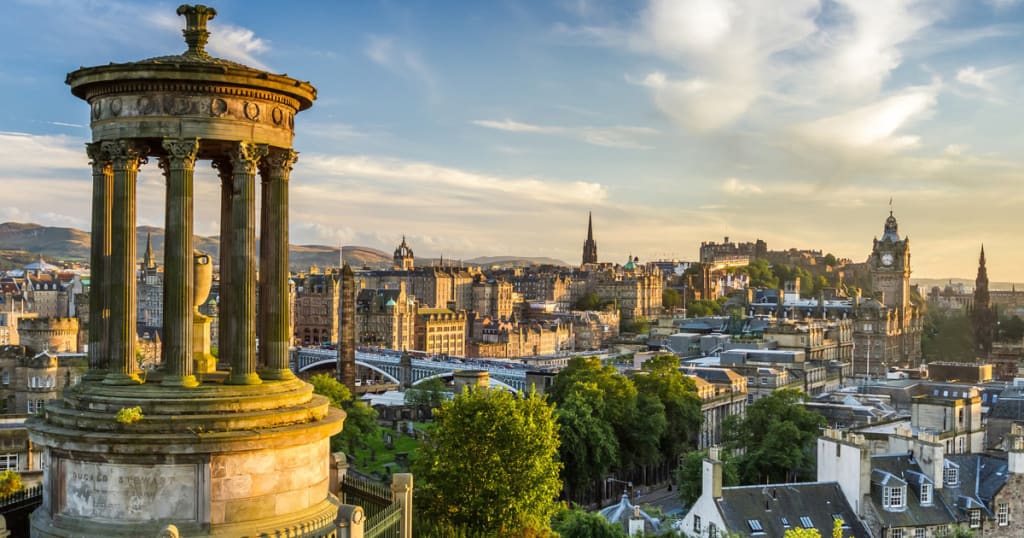 There is a reason the royals decided to officially set up sticks in Edinburgh – and that's because it is as entertaining as it is magnificent. Here are 10 reasons to visit the capital city of Scotland…
1. The Scenery
You cannot help but fall head over heels in love with the capital city of Scotland. Offering beautiful rolling hills and a vibrant town, you will never be short of things to see or do when in Edinburgh. To learn just how beautiful Edinburgh really is, we recommend taking a walk up to Arthur's Seat to breathe in its wonder.
2. The Edinburgh International Festival & Fringe
There are not one, not two, but 12 big festivals held in Edinburgh every year. The biggest event is The Edinburgh Festival and Fringe in August, as 1,000 shows are performed every day by more than 25,000 performers.
Budding actors, comedians and writers have an opportunity to display their talents to a large audience, whilst some of the biggest names will also be in attendance. In fact, many of the big stars got their big break in entertainment due to the festival, including Graham Norton, Sarah Millican and Billy Connolly.
3. The Castle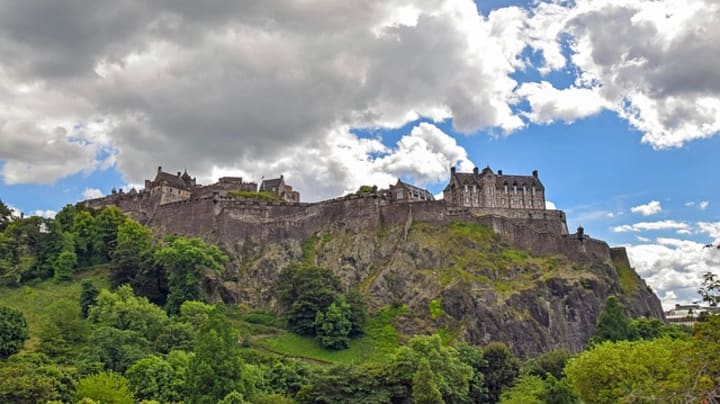 Edinburgh Castle resides on Castle Rock, dominating the city's skyline. It has been a royal castle since the 12th century, and now welcomes over one million visitors on an annual basis. It is Scotland's most-visited paid attraction, and is also the backdrop to the Edinburgh Military Tattoo during the Edinburgh International Festival.
Open to the public, visitors can walk the grounds of the castle, and can look forward to the One O'clock gun – which is fired every day at the precise time of 1pm.
4. The History
Edinburgh has a rich history that dates back to 7th century AD. Every street in the city is crammed with character, and there are so many hidden nooks and crannies that you'll never be short of surprises. The city offers a vast royal history, which has undoubtedly shaped the monarchy and the United Kingdom we know today.
5. The Literature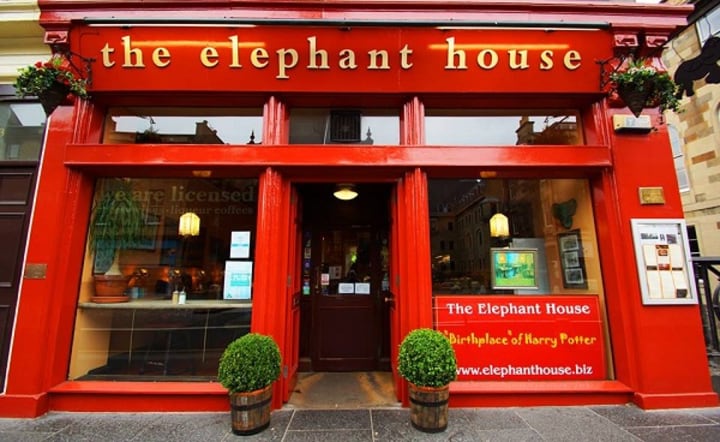 Edinburgh was the first ever city to be designated a UNESCO City of Literature in 2004. It is no wonder the city has inspired plenty of writers over the years. It was in The Elephant House cafe that J.K. Rowling wrote Harry Potter, and you can even visit the cafe toilets that are covered with quotes from the series.
It wasn't just Edinburgh that inspired The Boy Who Lived. The city was an inspiration to Robert Burns, Sir Walter Scott, Irvine Welsh, Arthur Conan Doyle and Ian Rankin, to name but a few.
6. The Architecture
You cannot move for beautiful buildings in Edinburgh. From the ultra-modern Scottish Parliament to the beautiful Old Town, you will fall in love with the breathtaking buildings that add to the stunning landscape. You only need to walk down the amazing Royal Mile to see some of the incredible buildings that demand to be seen.
7. The Zoo
As you can imagine, pandas and koala bears are hard to find here in the UK – unless you are in Edinburgh Zoo, that is. Here you can view more than a thousand animals, including penguins, budongo, birds, wallabies and more. It's therefore an ideal day out for all the family.
8. The Ghosts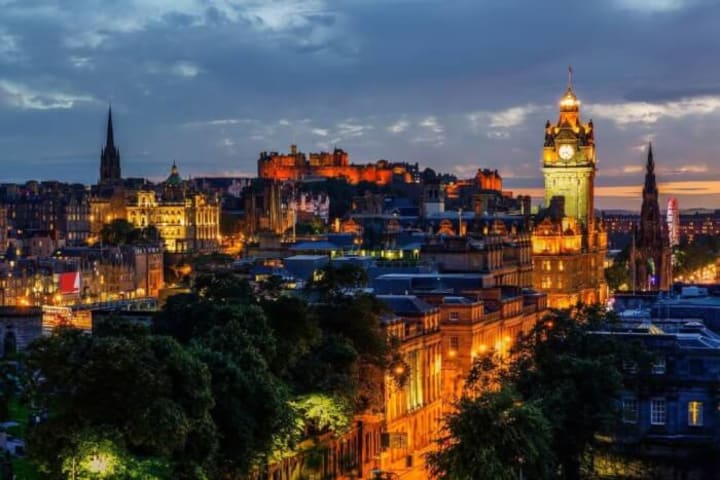 As we stated earlier, Edinburgh has an extensive history, so it might be unsurprising that it is thought to be home to a number of ghosts. Those brave enough can even go in search of spirits, as you can take a walk in Blair Street's Underground Vaults. Many ghouls and legends reportedly haunt the catacombs around the vaults, and you might just see one!
It's reportedly one of the most haunted cities in the world – with some even residing in Edinburgh Castle. Many people have reportedly seen or heard a drummer, a dog, ghostly prisoners, and the woman who was killed for being a supposed witch, Janet Douglas. Other haunted locations include Greyfriars Kirkyard, Niddry St Vaults, West Bow and Brodie's Close.
9. The Nightlife
You'll never be short of great places to drink when in Edinburgh, as you will be spoiled for choice when it comes to traditional pubs, sleek bars, and exceptional nightlife. For a beer and a burger, we recommend World's End pub, but if you're looking for amazing cocktails, look no further than stylish Bramble Bar. It's a city full of gin lovers, so if you're going to walk into a gin joint in all of the world, it has to be Pickering's Gin.
10. The Food
Offering more restaurants than you can shake a stick at, foodies across the world regularly flood into Edinburgh to enjoy the city's culinary delights. You'll never be short of delicious dishes, as there are more restaurants here than anywhere else in the UK.
Love Michelin star food? Head to The Kitchin or Martin Wishart. More of a street food type of person? You need to try Ting Thai Caravan by Bistro Square. You also cannot, should not, miss Oink, which offers a delicious hog roast that will simply melt in your mouth.
About the Creator
A freelance writer from Liverpool, England. Check out my growing portfolio at clippings.me/elisabethsedgwick
Reader insights
Be the first to share your insights about this piece.
Add your insights