10 Places To Visit Based on Children's Books
For the young and young at heart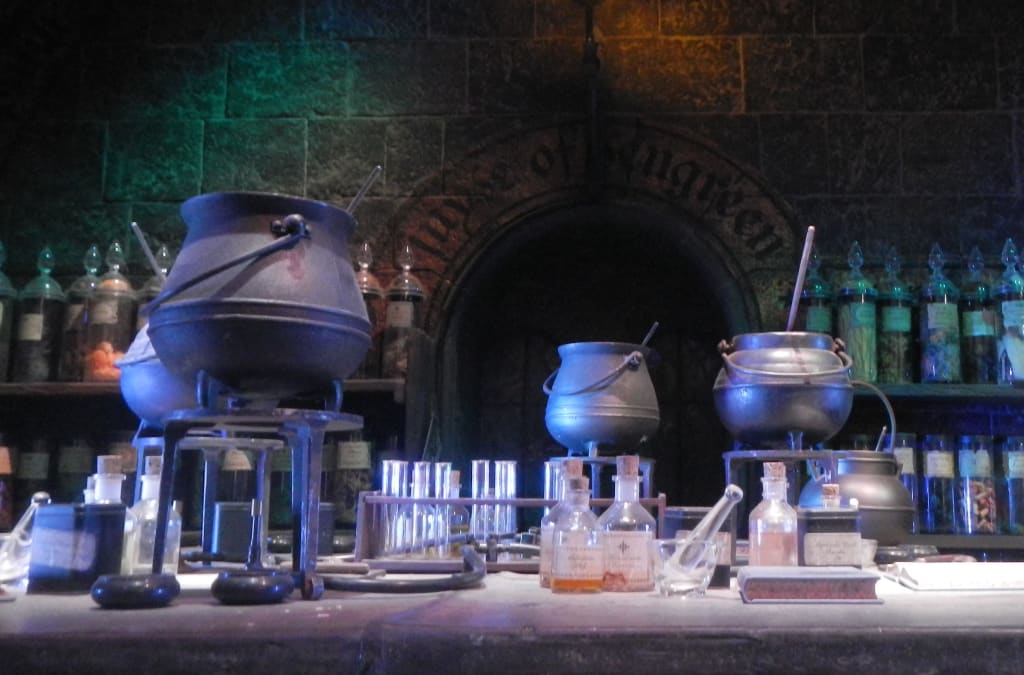 Warner Bros: The Making of Harry Potter — Photo by the author
There has never been a better time to be a booklover — with attractions and apps that bring books to life.
Children's books are magical and can make a lasting impression well beyond childhood — these destinations can be enjoyed by children and adults alike.
And you never know, a book-based adventure may tempt even the most reluctant readers to pick up a book!
From the classics to modern-day, and even a journey through a magical fairytale forest, prepare to go beyond the book.
10. Ginger Factory Gruffalo Trail. Queensland, Australia
Download the app, then follow the trail through the rainforest. Along the trail, you will find five markers. Use the app to activate Mouse, Fox, Owl, Snake, and of course, The Gruffalo!
When you stand behind or next to the marker, you can take a photo with the characters — landscape mode will provide the best images.
Top tip: download the Gruffalo Spotters app before you visit.
9. Take a Journey to Hogwarts. London
No journey to Hogwarts is complete without a photo with the Platform 9 ¾ trolley. And while you're there, pop into the Harry Potter Shop located at Platform 9 ¾ Kings Cross Station. Inside you'll find a wealth of Harry Potter merchandise.
Next, head to Hogwarts with the Warner Bros: The Making of Harry Potter movie set tour. Walkthrough the Grand Hall, then explore the sets, props, and costumes while listening to behind-the-scenes tidbits of information.
This tour is a feast for all things Potter.
8. Alice in Wonderland Restaurants. Japan
Diamond Dining has a series of restaurants devoted to Alice in Wonderland. From themed décor to unique menus, it's your one-stop refreshment place for all things Alice.
You can eat on the main dining floor, or you can book private rooms.
Rooms include The Queen's Garden, The Upside-Down Clock Room, or a party room for twelve people in the Playing Card Disco.
Cheshire Cat Mini Pafe, anyone?
7. The Eric Carle Museum of Picture Book Art. Massachusetts, United States
Art vs. illustration is a debatable topic. While art is static, illustrations involve storytelling — they are both unique forms. The Eric Carle Museum of Picture Book Art is a unique blend of both. Read a picture book, then explore the gallery and find the artwork on display.
Storytime is also offered, along with an auditorium where you can attend live performances.
6. Pawprint Trail for Paddington Bear. Paddington Station, London
No visit to Paddington Station is complete without stopping to check out the Paddington goodies on sale at the Paddington Bear Shop.
When your desire to buy all things Paddington is sated, head to platform one. Under the clock, you'll find a bronze statue of Paddington — don't forget to snap a quick selfie!
Then collect a Pawprint Trail brochure and head out of the station to discover other Paddington statues around the area.
5. One Hundred Acre Wood. East Sussex, England
Explore The Hundred Acre Wood (also known as Ashdown Forest).
Visit places from the books, play pooh sticks at Pooh's bridge, carefully avoid the Heffalump Trap, and visit Eeyore's Sad and Gloomy Place.
4. Roald Dahl Museum and Story Centre. Great Missenden, London
Expert Dahl guides will show you the museum's highlights, run hands-on activities, show you behind-the-scenes content.
While you're there, you can size yourself up against Dahl's characters and peek inside the archive room!
If you have time, you can stroll around Greater Missenden and view many of the places Dahl describes in his books — the petrol pumps from Danny the Champion of the World and 'Matilda's library.
3. All Things Anne. Prince Edward Island, Canada
Green Gables, home to the irrepressible Anne — with an e — is located in Cavendish, Prince Edward Island National Park.
Along with the homestead, there are several Anne of Green Gables attractions to visit on the island. Along with the museums, you can explore the countryside and immerse yourself in the world as described by L.M. Montgomery.
2. Stay Overnight in a Hobbit Hole. Matamata, New Zealand
Most Lord of the Rings fans are aware that you can visit Hobbiton in Matamata, New Zealand. With a number of tour packages on offer, you not only get the highlights as you explore Hobbiton on a Hobbiton Movie Set Tour, but you can also feast like a Hobbit.
But did know you you can also stay overnight in a Hobbit Hole?
While the movie sets are facades, the Hobbit hotels are fully functioning hobbit hole units.
You can find them at Woodlyn Park Hotel & Underhill.
1. The Fairy Tale Forrest, An Attraction in the Efteling Theme Park. Holland
A forest transformed into a living book — could there possibly be anything better than this?
There are multiple fairytales to explore:
Six Swans: Sit on the back of one of the swans to travel through the fairytale or walk through the castle yourself.
Pinocchio: Pinnochio has gone missing — can you find him? On your interactive hunt, you'll also discover Geppetto's workshop.
Fairytale Tree: An interactive storytelling extravaganza — The Fairytale Tree will delight you as he tells a story — he may even ask you to participate and join in the actions.
Hansel & Gretel: Take a look inside the witch's cottage — but watch out for her oven!
Tom Thumb: Tom's escaped with his seven-league boots, but shhh! whatever you do, don't wake the giant.
Best of all, the Fairytale Forrest is within Efteling — an entire theme park. There are rides to thrill, a cursed house to visit, a miniature world, and so much more!
With their tagline "Fairytales Really Do Exist" how could this not rank Number 1?
***
This article was first published in Books Are Our Superpower March 2021
family travel
About the author
Sandi Parsons lives and breathes stories as a reader, writer, and storyteller. Subscribe to my newsletter & receive my free ebook The Last Walk → https://bit.ly/3cGvsPB