Beginner Backpacker
10 of the Best Hikes to Conquer When Lockdown Ends
The lockdown all over the world has certainly made people's wanderlust go on overdrive. With all your free time, now is the best opportunity to plan out future hiking trips.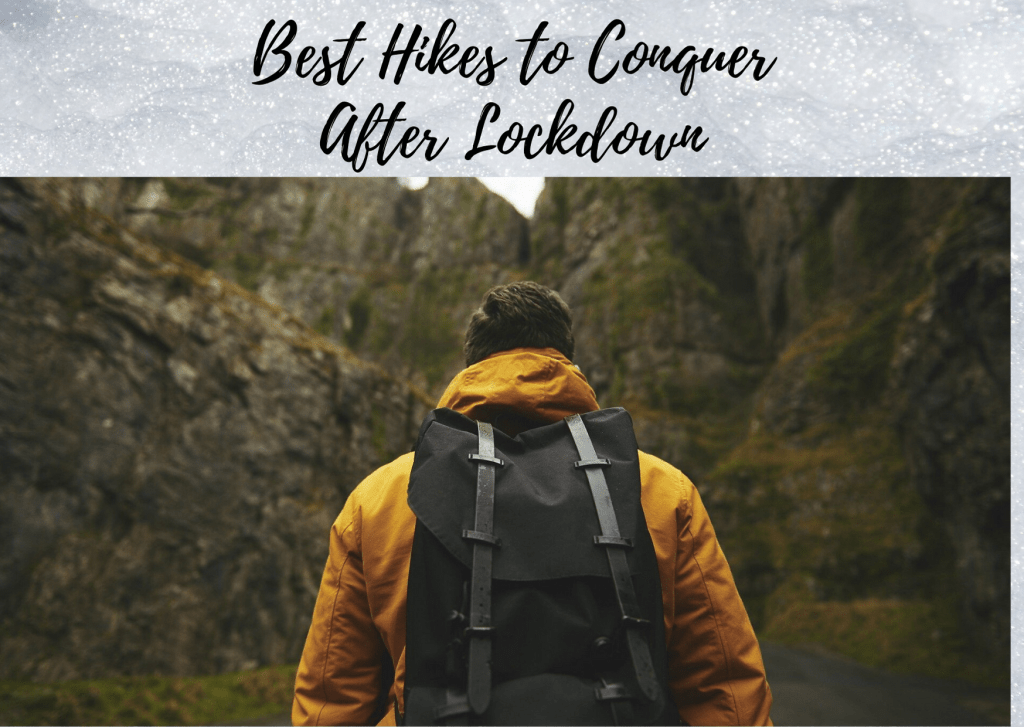 Hikers all over the world are stuck in their homes, and a lot of them are getting a little stir-crazy if the lockdown wherever they are continues.
However, it is the least we can do at this point because it will protect not only us but also the people around us. With that said, it doesn't mean that you can't daydream about future hikes and plan them out while you're stuck at home.
Once you're finally free to go out into the wilderness once more, you might want to check off a few hiking goals to get the ball rolling.
On that note, here are ten of the best hikes that you should conquer once the lockdown ends and you're free to go wherever.
1. Pennine Way, United Kingdom
If you're in the UK, then you should try and hike the most challenging trail there, and that is the Pennine Way.
This trail is about 267 miles long and will likely take you up to three weeks to finish.
Hiking this trail is certainly not for beginner hikers out there. Make sure that you equip yourself with waterproof hiking equipment because this hiking trail is known for having a lot of mud and bog in your way.
2. Camino de Santiago de Compostela, Spain
Hiking can feel like a spiritual experience most of the time, and the Camino de Santiago de Compostela can imprint that feeling.
It makes sense that it does that, though, because it's a pilgrimage path that people used to take.
This path is easy to hike, but it's quite extensive since it's around 500 miles. To complete, it will take you more than 30 days or so.
3. Appalachian Trail, United States
For those looking for a challenge, then hiking the Appalachian Trail in the United States of America is the hiking trail for you.
You will need to equip yourself with all the tools you need, from your reliable trekking poles to sturdy hiking boots. Since it's the longest hiking-only footpath in the world, a challenge is something to expect. However, it can be quite liberating to finish the entire trail.
It spans for 2,180 miles, and the whole hike will take you up to seven months to complete. Some faster hikers, though, have managed to complete the walk in around 50 days. However, if you're hiking the Appalachian Trail, you might as well take your time and enjoy yourself.
After the lockdown, hiking through the Appalachian Trail is undoubtedly going to be quite a feat.
4. The Basho Wayfarer, Japan
Speaking of pilgrimage, you can find another famous hiking trail in Japan, specifically in the Tohoku region.
This path is called The Basho Wayfarer or the Basho Trail, named after the haiku poet Matsuo Basho who took this path to find inspiration for his poems.
If you're a fan of poetry, then taking this hike and looking at the spots Matsuo Basho saw and wrote about is going to make for a very interactive walk.
5. Refugio Frey and Cerro Catedral, Argentina
A famous hike in Argentina is the Refugio Frey Hike. It's one-way and will only take you about four hours to finish since it's only around a six-mile trail.
Taking this trail offers you one of the most stunning views to behold. You can even choose to stay overnight if you make a booking beforehand.
Although it's only a four-hour hike, the view itself is worth an overnight stay.
6. Mount Toubkal, Morocco
If you want to take your hike to new heights, then going up Mount Toubkal in Morocco is a great way to do that. The hike up Mount Toubkal isn't too challenging that you need to be an expert mountaineer to do it.
However, you still need to prepare and be physically fit, as climbing up can take two days. Hire a guide with you so that you have a local companion and to give back to the economy as well.
7. Great Wall of China, Jinshanling section
Going to the Great Wall of China is undoubtedly an accomplishment in itself. However, if you want to incorporate more trekking to your trip, then you should go to the Jinshanling section of the Great Wall.
This specific part of the Great Wall has more bits of the wilderness in it than other sections. It's not a tough hike, but not a lot of people are there, so you get peace while visiting the Great Wall.
8. Dragon's Back, Hong Kong
If you're in Hong Kong and don't want to complete the entire Hong Kong Trail, then the best section to traverse would be the last leg, which is called the Dragon's Back.
This particular route is also the most natural part of the entire Hong Kong Trail, so you won't have as many difficulties with finishing it.
All-in-all, you can finish this urban hike in Hong Kong in two to three hours.
9. The Dingle Way, Ireland
The Dingle Way Walking Trail in Ireland is one of its most popular hiking trails. With a length of about 111 miles, it will take a relatively fit adult eight to nine days to finish.
What makes Dingle Way so accessible, though, is its beautiful scenery that changes from the rolling green hills to vibrant blue seas.
If you're in Ireland, then take the time to try out this trail for yourself.
10. Tergo La Trek, Bhutan
Bhutan has a lesser-known hiking trail that offers a challenge that rewards you with a unique scenery, unlike anywhere else. This trail is the Tergo La Trek.
You can finish the hike in seven days or so, depending on your pace.
If the lockdown has made you want to go to more isolated places, then the Tergo La Trek should be on your list.
The lockdown all over the world has certainly made people's wanderlust go on overdrive. With all your free time, now is the best opportunity to plan out future hiking trips. Hopefully, the list above can show you hiking trails that you would want to visit in the future.
In the meantime, remember to stay safe and to wash your hands often! You have to be relatively healthy to hike, after all.