Why Now Is the Time to Invest? Trends that suggest Crypto Market Will Grow
Isn't it too late to enter the Crypto world?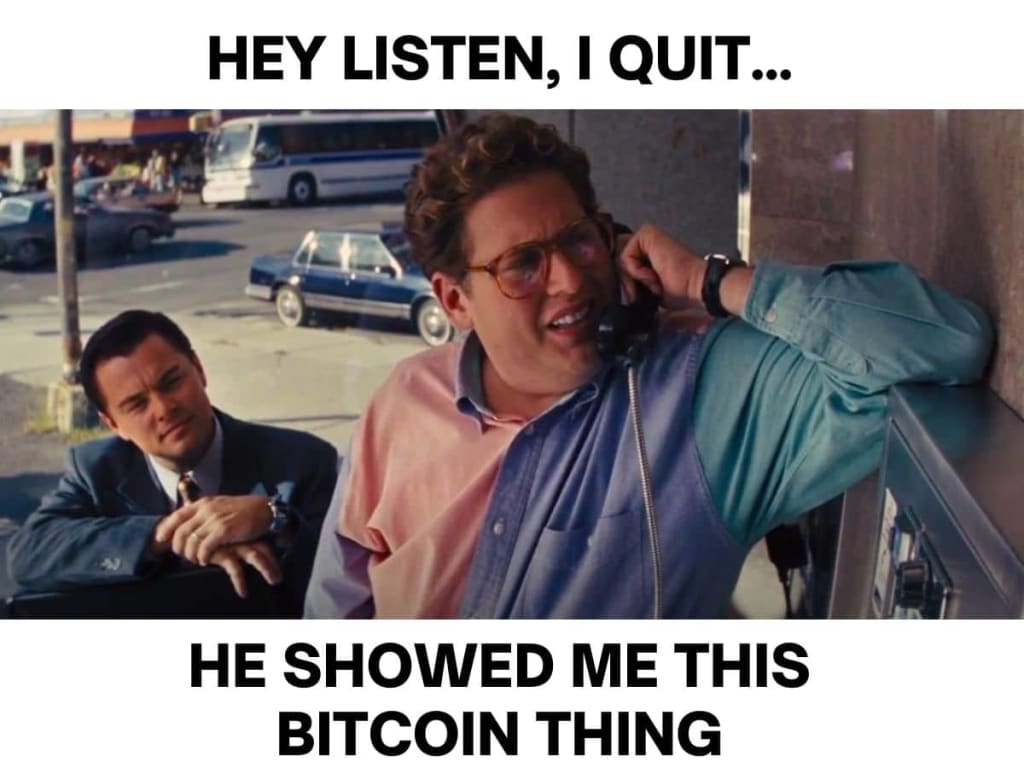 Introduction
Being present for over a decade, the crypto market has proven it is not a fad. Just like the internet, cryptocurrency keeps converting naysayers to believers. However, a vast proportion of the global population is still tethered to skepticism. This fraction still needs more proof to be convinced that they need to add cryptocurrencies to their investment portfolio.
The Future of Cryptocurrency
First, A Retrospection…
The current state of the crypto market may seem as if the future of cryptocurrency is bleak. But this is not the case. The price history of the market shows that it is resilient and capable of bouncing back from a recession. For example, after hitting an all-time high of $19,783 in December 2017, Bitcoin began to plummet. The market became turbulent: Rumors of a crypto ban in South Korea. The hacking of Japan's largest crypto OTC market, Coincheck. Compromised Binance API keys. Facebook, Google, and Twitter banned adverts for initial coin offerings and tokens. These events caused Bitcoin to fall to $5,500 by November 2018.
Between 2018 and 2019, the crypto market mainly traded sideways, with occasional price surges. By mid-2019, it traded at over $10,000 before falling to $6,635 by the end of 2019. By the beginning of March 2020, Bitcoin traded at over $8,000 but with the advent of the Covid-19 pandemic in 2020, the market plummeted again as Bitcoin dropped to $6,965.
However, by November 2020, Bitcoin surged to $19,157 and by December, its price was a little below $29,000. The beginning of 2021 saw Bitcoin exceeding $40,000 and by mid-April, it traded at over $60,000, peaking at $63,558.
Crypto Market Tendencies/Trends
This brief history shows that the future of cryptocurrency is (still) lustrous. Markets are not meant to always go up. The bears are needed for balance. With this in mind, here are some market trends that show why the crypto market will grow.
Big tech firms are embracing crypto: Initially, big tech firms such as Facebook and Twitter antagonized crypto and blockchain tech. As stated earlier, they even banned adverts on ICOs and token sales. But when Facebook rebranded to Meta and showed keen interest in the Metaverse, it pointed to a mind shift, an awakening. Since then tech giants such as Microsoft, Google, Shopify, and Nvidia have delved into the crypto/blockchain space.
Top institutions keep showing keen interest in every viable aspect of the crypto space—from Bitcoin to Ethereum to NFTs and the Metaverse. For instance, MicroStrategy bought over $400 million worth of Bitcoin in 2020. Square made a purchase of $50 million in 2021, while Tesla purchased $1.5 billion worth of Bitcoin in the same year.
DeFi is another area where top financial institutions are showing interest. Chainalysis reported that large institutions accounted for over 60% of the total DeFi transaction volume in Q2 2021, signifying an increase of over 50% from Q3 2020.
These top companies are also taking advantage of the NFT/Metaverse buzz. Many have taken the Ethereum Name Service (ENS) route to buy crypto domain names. For example, Budweiser purchased beer.eth for 30 ETH and launched its NFT collection. Arizona Iced Tea purchased a Bored Ape NFT to go with its can.
Crypto projects are receiving massive funding: Because many believe in the future of cryptocurrency and blockchain technology, institutional investors are not hesitating to fund reputable crypto projects.
Reports show that crypto projects and startups raised $30.3 billion in the first half of 2022. This amount, raised across 1,199 fundraising rounds, exceeded the amount obtained by projects and startups in 2021. Of this $30.3 billion, DeFi projects obtained $1.8 billion, while $8.6 billion was plowed into Web3 and NFT projects. Blockchain and crypto infrastructure raised $9.7 billion.
These successful fundraisings amplify the credibility of the crypto space and predict a profitable future for the crypto market.
More crypto projects are expanding their utility through partnerships: When the crypto space began to gain traction, only Bitcoin and Ethereum were embraced by mainstream investors and traditional institutions. However, with more crypto projects building and innovating oN existing blockchains, more investors and institutions have begun to embrace these projects.
For example, Samsung recently partnered with Theta Labs to manage an NFT ecosystem for its new Galaxy mobile phones. This partnership aligns with Theta Network's goal of revolutionizing video streaming by creating decentralized and affordable video streaming platforms.
In similar news, Gucci announced that it would start accepting payments using ApeCoin (APE). Gucci customers can make APE payments through Bitpay, a Bitcoin payment service provider. Thus, one could infer that Gucci is partnering with two crypto/blockchain projects.
There will be more partnerships that will act as veritable mediums for cryptocurrencies to expand their use and increase their value. Therefore, it is necessary for investors to know and take advantage of these trends.
How to Start Investing
One way to begin investing is to get a good platform for trading and investing in cryptocurrencies. One such platform is the 7B broker. Usually, a crypto broker acts as an intermediary to help clients transact cryptocurrencies for a commission. 7B broker app provides the trader with analysis and market information to help them make informed trading decisions. It is the best app for beginner traders.
The 7B broker app transmits trade on behalf of the user to Binance to ensure seamless and secure trading. With the app, the user can: view exchange rates, track price changes, view their portfolio, and withdraw crypto without any KYC requirement.
If you'd like to more about cryptocurrency trading, read articles in our blog:
To get started:
Download the 7B app
Create an account to register with an email and unique password
Transfer funds and start investing/trading

Conclusion
Despite the current bleakness of the market, one fact holds true: it is a market that is here to stay. A popular trading strategy is to buy low and sell high. Therefore, with cryptocurrencies trading at low prices currently, now is the best time to invest in them. Because as more partnerships, funding, and utility expansion happen, the value of the crypto market will be nothing short of profitable even for low net-worth investors who invested today.
Use 7b, secure and anonymous crypto exchange, and enjoy low crypto trading fees.
About the Creator
Your secure crypto wallet. Buy, store, exchange & trade crypto at the lowest commission 0,1% Learn more⬅️ Download here 📱
Reader insights
Be the first to share your insights about this piece.
Add your insights