Top 10 Online Investing Courses for Beginners
Anyone can master investing in the stock market. Enrolling in one of the best online investing courses is the first step.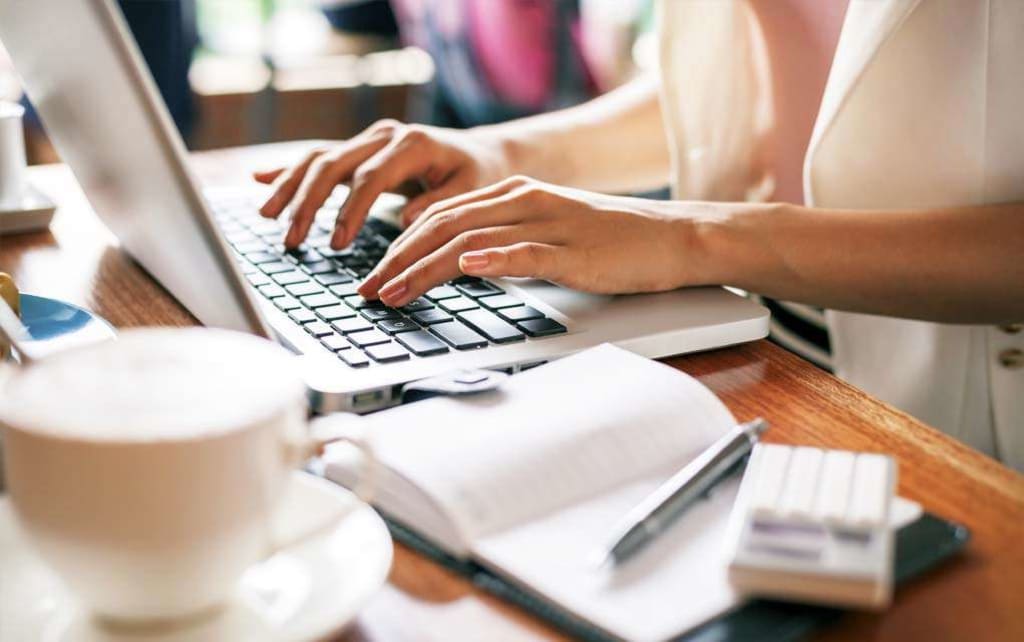 Everyone can benefit from learning about money. And as an investment beginner, online courses are a great place to start. Each of these online investing courses will benefit your financial future by opening your opportunities for investing drastically.
A smarter way to learn more about what to do with your money is by enrolling in a new course. We can guarantee you will gain knowledge about money and the stock market, while also attaining a new appreciation for investing.
First among the best online investing courses for beginners is Stock Market from Scratch for Complete Beginners. We suggest this course due to the high demand, beginner target audience, and overall easy to understand content. Requiring no prior knowledge or investment experience, this course covers eight of the most common questions beginner investors might have:
What is an Equity share?
What is the stock market and how does it work?
What are stock exchanges?
What are investment alternatives?
What are stock brokers and how do I choose them?
How can I analyze stocks?
What are the different financial intermediary impacts on the stock market?
What are regulating agencies and their functioning?
As one of the top selling online investing courses, Investing in Stocks the Complete Course! will help you establish long-term financial goals. Join over 25,000 other students in learning the key concepts and best practices of investing.
In order to succeed in your investments, you have to start somewhere. This course breaks down the basics of becoming a successful stock investor, and more. Some of the many topics include value investing, growth investing, value stock, where to buy stocks, qualitative information, and determining risk.
With almost 1,500 other students currently enrolled, A Complete Walk Through Stock Market Investing for Beginners supplies the basic information needed to understand the stock market.
Learn about shares issued by companies, shares traded on the stock market, how to invest like Ray Dalio, reading the financials, and calculating the essential ratios to pull out figures from the financials; this course covers it all. Understanding the basic factors will allow you to best utilize the your tactics you've learned before investing in the stock market. Start here, with this course.
Only a tiny step deeper into the specifics of investing, this is one of the best online investing courses for both advanced investors and beginners.
First, you will learn what stocks and bonds are. Then, the course will explain the difference between retirement accounts in the US and how taxes affect performance. Students will also learn to perform basic fundamental and technical analysis on stocks. And finally, you will optimize a portfolio which is based on risk and reward for your long-term goals. This is arguably the most beneficial aspect of the course.
It's all in the name, Stock Market For Beginners - How To Start Investing Today provides one of the best courses for beginner investors. Specifically, the course guarantees to not only grow your education, but your confidence in investing as it shows you the steps to start investing in the stock market.
Teaching the essentials, this course will pinpoint the specific strategy that is best for you and your goals. Also important, the course lays out the top seven mistakes that beginners make and how to avoid them. And best of all, you will learn how to earn a profit in the stock market, consistently!
Start Investing with Simple Steps, from Beginner to Boss is yet another one of the best online investing courses. The course teaches the specifics of opening an investing account, transforming their students from rookies to pros.
By the end of the course, you will successfully purchase stock, perform analyses, and gain an understanding of the frameworks of investing. The only requirement is a basic understanding of math, and the rest is provided by the course. In only five videos, 17 minutes each, you will finally be able to consider yourself a stock market aficionado.
In Value Investing Strategies for the Stock Market, students learn the value of investing strategies. Educating its students on financial statement analysis, the course is for both beginners and experienced investors.
Teaching the Benjamin Graham Strategy, otherwise known as the cigarette butt strategy, beginners and pros can benefit from a new approach to investing. Students will soon learn to evaluate any stock idea through gaining the necessary investment framework. This course provides the basics of moat-based value investing, employed by investors such as Seth Klarman and Charlie Munger.
Valuing stocks is one of the most important concepts to learn as a beginner investor. As one of the most beneficial online investing courses, Ultimate Stock Market Investing: Learn How to Value Stocks provides its students with the most important principles of investing.
Learn which type of stock to buy, when to sell, when to buy, and how to build larger account sizes. You will also recognize undervalued and overvalued stocks, while keeping 78 percent of your account value. This is a course meant for beginners, but really anyone can learn a thing or two from refreshing the basics of investing. If you're eager to learn, this course guarantees you will earn great returns on your investments with their help.
A Beginners Guide to Technical Analysis of Stock Charts is a beginner level course, with the only requirement being the desire to learn about stock charts. This course provides its students with the technique a full-time Professional Trader uses each day.
As an instructional to analyze daily and weekly charts, this is one of the most information-heavy courses available for beginners. With 50 video lessons, the entire course is 8.5 hours. You'll be able to immediately put your new found knowledge to use. This class is a prerequisite for a more advanced course, if you're interested; Advanced Course in Technical Analysis of Stock Charts is next on the roster.
Last, but not least, one of the most interesting online investing courses is The True "Secret Sauce" for Stock Market Success. As a course that is advertised as being unlike anything available on the market, the criteria is created based on the teacher, Chandra Sekhar's, first-hand experience with the stock market.
Including eight different segments, the course is targeted for anyone wanting to trade with a willingness to dedicate time to the course. In order to make meaningful income out of the stock market, Sekhar has nearly 100 students currently enrolled, with almost a perfect rating. Providing their students with a new approach to the world of stocks, this is unlike anything you can find online.
investing
Second grade teacher by day, at home therapist for two middle school daughters by night.
Receive stories by Sherry Campbell in

your feed