The most defined Fintech trends to watch out for in 2020
While the Fintech industry had a joyful 2019 with the highest investment, innovation, and growth levels, the question remains: how high the industry actually fly in 2020?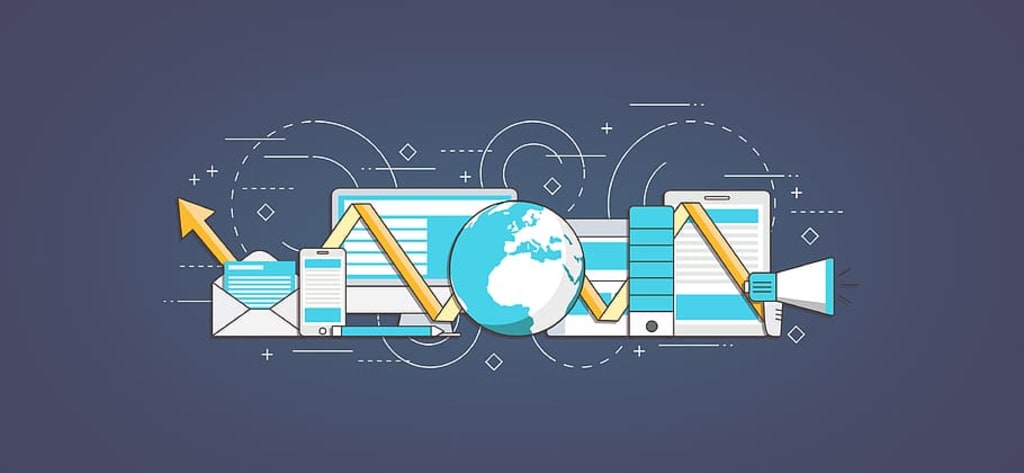 The world is increasingly growing digital. It's merely a fact, unbiased and impartial, that is apparent for the most fervent opponents of the technological developments.
One of the most obvious cases of technological transformation can be witnessed in the financial industry. Long have gone times when our only options for buying things was paper cash.
Now, we can execute even the most complicated financial tasks at our homes, lying on the couch, and operating via our smartphone. Why, we can even order things from the most distant places and have them in place after a week's time.
To put it in a nutshell, the financial world and Fintech inventions are dominated by online products and services. And that's the route we should expect the industry will take for the foreseeable future.
The year 2019 was a great year for Fintech. Whether we're talking about the top UAE Forex brokers or the American Fintech market innovators, the exponential growth, massive investments and innovation levels, and the overall healthiness of the industry is making many people believe that the year 2020 is going to be even better.
Well, why don't we take a look at some of the trends that have already begun and are likely to see their ultimate climax in 2020.
Rise of the Banking-as-a-Service (BaaS)
The current banking system is built on a legacy banking platform which has been the main driver of this industry for ages. And while it certainly has its use, that time has already gone.
In 2019, we have witnessed major technical outages of the big banks like NatWest and HSBC, and the pressure from the industry, as well as from customers is so high that these banks might finally listen to those calls and switch to the much newer platforms.
Banking-as-a-Service (BaaS) might be the most obvious choice in 2020. It is the online-based financial system that ensures every process is executed in real time, all at once. This is a platform that many new Fintech startups are using to meet the requirements of their customers.
And while those big banks might also be driven to improve customer service of their companies, even more important aspect for them might be the fact that the BaaS system s far more cost-efficient than the legacy platform. And since BaaS is already a cloud-based system, incorporating blockchain, AI, and other innovations in it won't be a problem at all.
The end of banks?
Many Fintech enthusiasts are suggesting that the overwhelming technological advancement of this field leaves the banks redundant, obsolete even. They suggest that the whole industry will be stripped off these institutions and only the most specialized institutions will remain on the market.
Now, I personally don't think that banks are going somewhere in the foreseeable future, let alone in 2020. They still hold the majority of people's capital, and more importantly - their trust. While Fintech startups and their products/services might be more innovative and effective, when it comes to dealing with money, people usually stay away from the uncharted territories.
Instead of banks dying out, I think they will become much more specialized, offering the individual products/services and not stretching out with a diverse offering portfolio.
This might actually be true because many banks are already heavily dependent on smaller Fintechs, expecting them to provide technical support and help go through various changes in one piece. Therefore, it's already clear that they're not capable of running such large corporations with lots of offerings.
New technologies in banking
We have already mentioned the innovative technologies in banking and how adopting them can become possible by the BaaS and cloud banking platforms. Now, many banks and other financial institutions are already realizing the potential blockchain, AI, AR, and other pieces of technology have, but so far, they have been very slow in terms of actually incorporating them.
In 2020, we might actually see this trend accelerate, witnessing the rise of digital finances more rapidly than ever. Just to look at blockchain, this platform is already changing the industries. It allows providers to have one of the most secure ledgers for their clients, execute transactions instantly, and be anonymous while doing it.
And as we plunge into the new decade, it's highly possible that banking and innovation become inseparable terms.
Big non-financial companies entering the finances
The previous trends and expectations covered the industry and its conventional players - banks, Fintechs, etc. However, the recent developments are suggesting that the industry is going to be filled with other non-financial corporations that will bring the new vigor into the game.
Just to name but one example, take a look at what Facebook has been doing for a recent year or so. The company has announced the creation of its new cryptocurrency called Libra in Summer 2019. This is the company's take on a rampant underbanking issue that puts almost three billion people in a dire financial situation globally.
With Libra, Facebook is planning to make digital banking accessible to everyone who has a smartphone and the internet connection. Libra will allow its users to make online payments, send money to other countries, accumulate credit points and receive loans. And all this without a burdensome hassle of traditional banking.
And Libra is just one example of this trend. Google, Amazon, and even Apple with its Apple Card for credits are entering the market with a new energy. And this trend will only increase in 2020 and coming years.
Enhanced security protocols
Here we are, talking about the most innovative products and services dotting the financial industry and gushing around their effectiveness. However, we shouldn't forget that as the technology improves, so does the resourcefulness of the hackers.
Notwithstanding the quality of your network connection, now the professionalism of your service provider, your funds might be in a grave danger even if the security firewalls are working properly. And while AI, blockchain, and other technological pieces are greatly improving the industry in this sense, there's still a lot to be done.
Identity theft, cyber-fraud, and other online crimes should be the main focus for the industry players. And in 2020, as well as the coming years, we're optimistic that the moving away from the centralized institutions and towards the more tightly-held ones will render such crimes less damaging, as well as send very clear signals to the big players that they need to create effective protection mechanisms for their clients. After all, they're the ones those companies are based on.
2020 will be a major year for Fintech
It's official now: 2020 is here! Some "prophets" have offered their prophesies according to which we should already be nothing more than a speck of dust. But here we are, pondering the future of the way we interact with one another.
The new decade is likely to bring some considerable changes to the Fintech industry. Whether it's the new BaaS systems, innovative technologies, large non-financial corporations, improved security, or a complete annihilation of banks, the future is looking quite eventful, one might say.
These trends already have a root in this system, that's why deeming them probable in the year 2020 doesn't take us into the world of science-fiction. Only time will tell, though, how fast they'll become the next reality in our financial lives.