The Best Place For Real Estate Investment In Canada?
Best Place For Real Estate Investment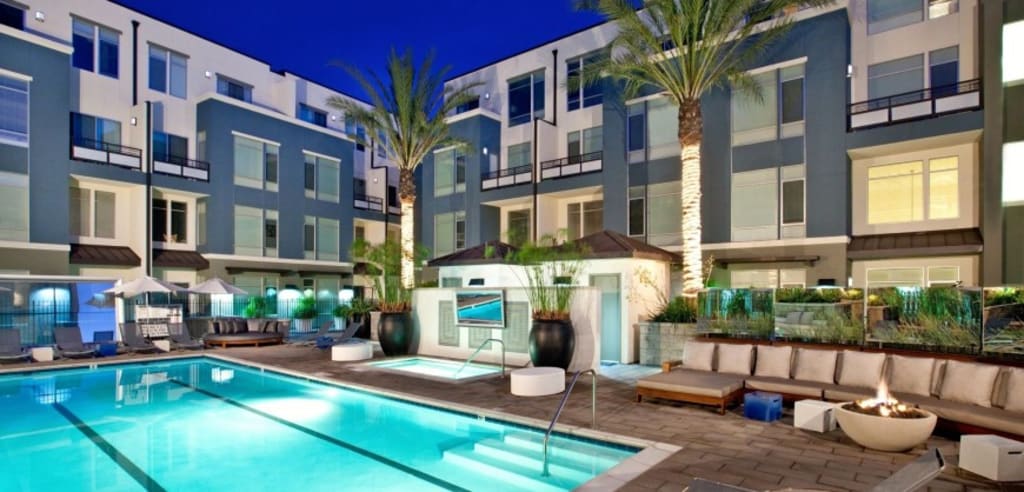 Real estate investments are among the best investments every human being has made so far. This has also been one of the most significant long-term investments ever made. It is thus important to have a look at the latest trends in the market and at what the future holds as well. This will help people choose the best location for future investments in real estate.
What is the key principle of real estate investment?
One of the most renowned principles of real estate is location. The new decade has begun, and this principle will never grow old. Those who are looking for the best place for investment in real estate in Canada are in luck. Why? Because the place they are looking for in terms of real estate investment is the same place which is the best one in Ontario for the same purpose as well.
That place is none other than Canada's good old financial capital, Toronto.
Toronto's status as the best place for real estate investments in 2020 – the key reasons
Each year, real estate firms are often asked about the best place for real estate investments in Canada. Each top realtor and real estate brokerage firm has always given preference to Toronto. Apart from local clientele in Canada, the international clientele has always been interested in the city and have also invested there.
Toronto continues to be the best place for real estate investment in Canada and this year is no less. Now let us have a look at some of the key reasons making good old T-dot a hotbed for such investments:
A stable real estate market
The city has proven itself to be among the most stable real estate markets o the planet (and this is the reason why it is such a prime location for real estate investments as well). Toronto currently has the strictest guidelines in terms of lending, record levels of immigration, a growing population, and low delinquency levels among the reasons for the market to be stable.
Even during the current outbreak of the COVID-19 pandemic, the city's market has sustained itself and has remained stable.
The lowest levels of delinquency
Residents of Toronto are financially strong and well-funded when it comes to buying condos for sale in Toronto (or another kind of home). This is due to a very low rate of unpaid mortgages left for 60 days or even more, indicating fewer residents defaulting on their mortgages.
This means that the city has some of the lowest delinquency levels across North America.
Another good thing the city has implemented is the stress test for all home buyers. This helps determine the credit stress buyers are in and then determines their eligibility for a mortgage. This rule has made Toronto the best city Canada for investment in real estate.
Changes in mortgage interest rates or market conditions are unlikely to cause buyers to incur a loss by foregoing all of their assets. Why? Because Torontonians always have a financial backup and their real estate investments are always long-term investments.
Strict lending policies and rules
Property owners in Toronto are financially strong and well set. Other than that, the stringent lending rules & policies followed not just by the city but also by the country are the very reason that qualified people can purchase homes.
These policies help prospective buyers qualify through a set of safeguards, conditions, and rules, coupled with qualifying through a stress test, before mortgage houses and banks lend them money for the purchase of a home.
The stress test was introduced by the Government of Canada to ensure the buyers can afford to buy a home just in case interest rates change.
The city's population is growing
Canada is the G7's fastest-growing country in terms of population. The greater Toronto area is the fastest-growing metropolitan area in the country absorbing twice the number of immigrants coming to the country.
With a high human development, top-notch livability, and strong dollar value, Good old T-dot is the ideal home for foreigners coming to live in the country. Other than that, affluent immigrants have a license to buy homes in the country.
Immigration
Nearly 49.1% of Toronto's population is Foreign-born. Hence, this makes it one of the most diverse and multicultural cities in the world. The city is already the fastest growing in Canada & North America and has thus been able to attract newcomers from around the globe.
Toronto has often been appreciated for its welcoming attitude towards immigrants. Such has demonstrated the city's high livability ranking, a low crime rate, grate cuisine, diverse entertainment, stability of government, a great economic base (contributing to the city becoming a strong business and economic hub), and an ample amount of career opportunities.
Immigration continues to rise and highly skilled jobs with good wages are added to the city's economy. With its proximity to Chicago, Hamilton, and Niagara Falls, coupled with the location of 75% of Canada's banks and corporations (as well as multinationals), Toronto is every immigrant's favorite city in the country.
Conclusion
It has been said before and it will be said again, Toronto is one of the best cities in Canada when it comes to investment in real estate. The city is unique for limiting suburban and urban sprawl through construction and usage of apartments, condos, and lofts.
Other than that, a stable Canadian dollar, strong infrastructure, a strong economic base, and top-class infrastructure add to the city's livability index and value. With the market holding steady despite the COVID-19 outbreak, Toronto's real estate market will most likely remain much stable in comparison to its counterparts stateside and Europe.