Rule of Investing in Crypto : "Cautiously Trade with Whatever You Can Afford To Lose!"
There Will be another Better Time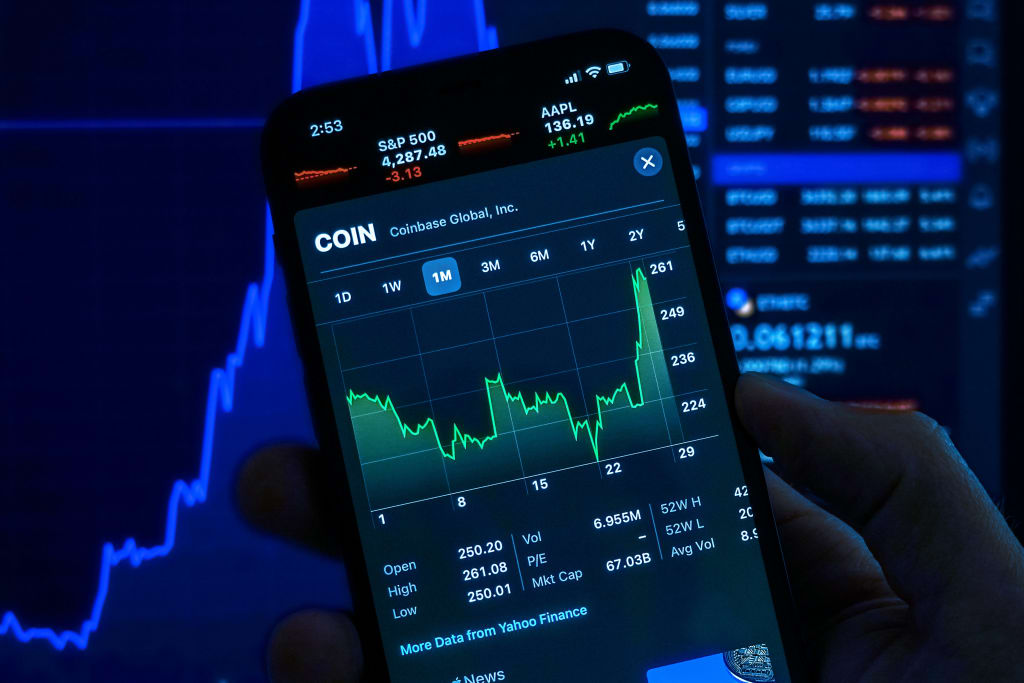 Photo By UnSplash.com
The cryptocurrency market is experiencing a boom as people seek alternatives to fiat currencies and others . However, people who invest in cryptocurrencies need to understand that they face a number of challenges that include unstable prices, price manipulation, high volatility, hacking, regulatory uncertainty ,or even a possible bear trap ….
To find out what coins can potentially go up or down in value in the future, investors need to first understand the coins with high market valuation that might not be able to continue growing, or at least not at the same pace.
The best way to invest in Cryptop startup is to wait for a longer period of time and see how their products grows. You're much better off investing in crypto that have been around for a good 1–2 years at least.
The most significant aspect about blockchain technology is that those projects that were present during the difficult period for the crypto industry between 2018–2019 are more credible. Projects that survived the difficult days of back in year 2018–2019 are less likely to end up being scams.
For most scams and hackers , they mainly come during peak times. This month many investors just lost their whole portforlio , with just a few clicks , so try to get a hardware key token , where applicable .Cyber security is one main priority if you want to make sure your investments are safe
Knowing the project's purpose and how it fills a gap is just as important as knowing the project's history. Figure out what gaps the project fills and what the project's history is.
The most important aspect of investment in cryptocurrency is that the purpose should be considered as well. An investor should do proper research, analyze, and then choose the best investments for investing cryptocurrency.
Investors who do not look at the market performance before investing will certainly not understand the market behavior, and they will end up losing. As an example, decentralized finance will see great growth in the future, but it doesn't mean that all the DeFi projects are good.
A lot of advice is "generic", meaning it's not totally binding. But you can't ignore them all, to under stand the progress , i subscribed to a space at Quora named: Crypto Creator Economy ..the space is packed with new articles on Crypocurrencies investment ,it was just setup after the dip in End November 2021 and is packed with solely on crypto updates and and recommendations of newer developments , the space works similar to medium and require a subscription in order to access all the latest information , so here's a few of the things you should probably think about:
Recognize that what you buy is less important than how much you buy of it, and that exiting from a loss in time is more important than entering into a good-looking trade. Always use a stop loss.
Because Crypto is so hot, the market is facing nervous attempts to bring order into the chaos of the markets. We can find any pattern on a chart when we really try, but that doesn't mean they will help us make money. You have been warned.
Don't short crypto. Liquidity matters. The volatility is so high and the return distribution is so lapsed that you'll most likely lose all your money, eventually.
Most crypto is tragically illiquid, so you may hold a position that seems to be worth $20000 if you're looking at the spot price but you'd get just $12000 if you sold it because the order book is so thin. Never hold positions larger than an extremely tiny fraction of the daily volume.
Each trading strategy is like a cake : the more people share it, the smaller the slices one gets. Check this when in Doubt !! Why would somebody share their strategy for a reason other than that it doesn't work? Hint: all of those looks are scammy simple as that.
Test everything by yourself . You'll be approach with all type of claims about all potential ideas. BUT ! Don't believe anything, test everything, keep only what works. Backtesting seems the most sensible way ; there are countless ways to do it wrong and it's hard to do it correctly . You'll need to look into what curve fitting means, the midpoint, dip point , how to do walk-forward testing and cross validation, learn that gas fees and slippage can completely break a dream and squash flat and so on.
"Buying low, sell high" is the first thing that comes to people's mind when they think about how trading works. True, it's easy money in the short run but it comes with huge occasional losses , compared to the much more robust trending momentum strategies: "buying high, sell higher need fast insight ." While trend following tends to have a slow win rate (around 25–45% typically), the bonus huge wins that peak at times can offset the small steady losses.
It is painful at times, make sure you have ample reserve . If one can maintain and limited your losses and balance with a score of few big wins, staking or compounding over time will take care of the rest.
Pick a reputable exchange. You may diversify later if you want, but There are various reliable choice for a crypto exchange which has effective clean GUI, great API, well appreciated by prominent investor , owners and developers with steady growth since the beginning and has experience in handling of crisis situations.
Risk Management is Critical Point . Alway remember to never risk more than 0.5–1% of your total capital and, to ensure that, you can use some sort of volatility based position sizing together with a stop loss order.
Rule of Investing in Crypto : " Cautiously Trade with Whatever You Can Afford To Lose!" especially during this period of time, and the FED is bound to come in with regulation, some analysts are speculating there could be some bear trap being laid ..just after the Dip
Set your limits and once it exceed the predetermined fraction of your funds, you'll just cut off the position and exit .
investing
About the author
Estalontech is an Indie publisher with over 400 Book titles on Amazon KDP.Being a Publisher , it is normal for us to co author some of our publications with brainstorm on interesting contents which we will like to share on this paltform
Reader insights
Be the first to share your insights about this piece.
Add your insights