Multi-Tenant Properties VS Single-Tenant Properties: Which Is Better?
Here are the pros and cons of each investment property.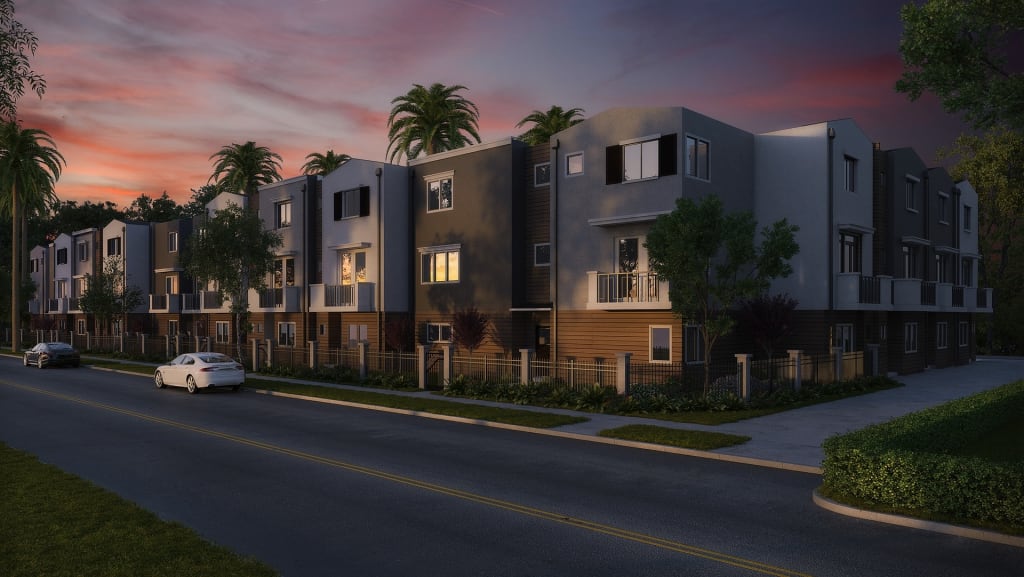 If you're thinking about investing in commercial property, you were probably drawn to the world of commercial real estate by the promise of unprecedented income.
Unlike residential real estate, commercial real estate offers you the opportunity to make money without the hassle of screening numerous tenants every year, managing your tenants' living spaces, or acting as an intermediary in tenant disputes. Instead, when you invest in commercial property, you're provided consistent income as well as relatively stress-free capital appreciation.
Naturally, investing in any kind of commercial property involves some degree of risk and cost. It's important to consider what kind of property makes the most sense for your needs and portfolio. Multi-tenant properties and single-tenant properties both have their advantages and disadvantages; below is a brief explanation of both.
An overview of commercial properties
When discussing commercial real estate, commercial properties typically include office spaces, industrial buildings, and retail store fronts. Purchasing commercial real estate offers investors the opportunity to diversify their holdings and make money in a way that is safe from the ever-changing and frequently unpredictable nature of the stock market.
The most typical way to make money through commercial real estate is for investors to become landlords by owning property. The best areas to invest typically have restrictions on additional building, or few commercial properties but a high demand for them (resulting in high rents).
Though investing in this kind of property can be high risk, it's also high-reward, especially for those familiar with the business or who are willing to hire a firm to advise them on best practices.
Multi-tenant leasing
Multi-tenant leasing is exactly what it sounds like. It involves renting a space to more than one tenant in a given building. Of course, this method of leasing requires the property owner (namely, you) to manage the upkeep of common spaces.
This includes maintaining parking lot security, cleanliness, and in some climates, seasonally related safety issues (snow plowing and road salting). The furnishing and maintenance of lobbies and amenity spaces will be the property owner's responsibility as well. In the event that electrical systems fail or the roof needs to be fixed, you'll have to handle the hiring and payment of contractors to make the required repairs. In the multi-tenant scenario you'll also be responsible for your property's taxes and insurance, an added expense.
Multi-tenant leases tend to be shorter (averaging seven years in length) which may be an advantage. These kinds of properties are rarely entirely vacant as tenants' leases rarely, if ever, end at the same time. Additionally, shorter term leases offer you the opportunity to increase the rent more frequently, based on the appreciation of your property's value and the growth of the economy around your property.
However, with multiple tenants, you have more uncertainty of income. With every new tenant you'll need to make capital improvements, which will need to be paid for out of your cash reserves.
Single-tenant leasing
The best argument for single-tenant properties is that they afford you the opportunity to engage in net lease investments. In net-lease investments, tenants pay a portion or all of the taxes, insurance, and maintenance costs for a property in addition to their rent. This kind of arrangement saves money and saves you from the endless stress of managing the property.
Additionally, a net-lease agreement typically works in a tenant's best interest as well. In order to enter this kind of lease, the rent is traditionally lowered. While this may sound like you'll be losing money, that isn't the case. Instead, your tenant is agreeing to pay a lowered, fixed rental rate while taking on the unpredictability of municipal tax rates and maintenance costs. While some years, your tenant will end up paying more than they would like, in other years they'll save a lot of money compared to their competitors in the same area.
This arrangement will keep your tenants happy and in your building for as long as possible. Single-tenant leasing also offers you the opportunity to bring on strong, corporate tenants who will guarantee the upkeep and payment for your property. These kinds of tenants will increase your return on investment and likewise increase your income every year.
While you as an investor should decide which kind of investment property is best for your needs and goals, it is clear that a single-tenant property will save you the most money and offer you the best return on investment if you plan on keeping your properties in your portfolio for many years to come.