Make your Floors Trendy with Terrazzo Look Tiles
Terrazzo floors are back in trend. But this time there is an option of terrazzo look tiles over the original, expensive and hard-to-maintain terrazzo tiles.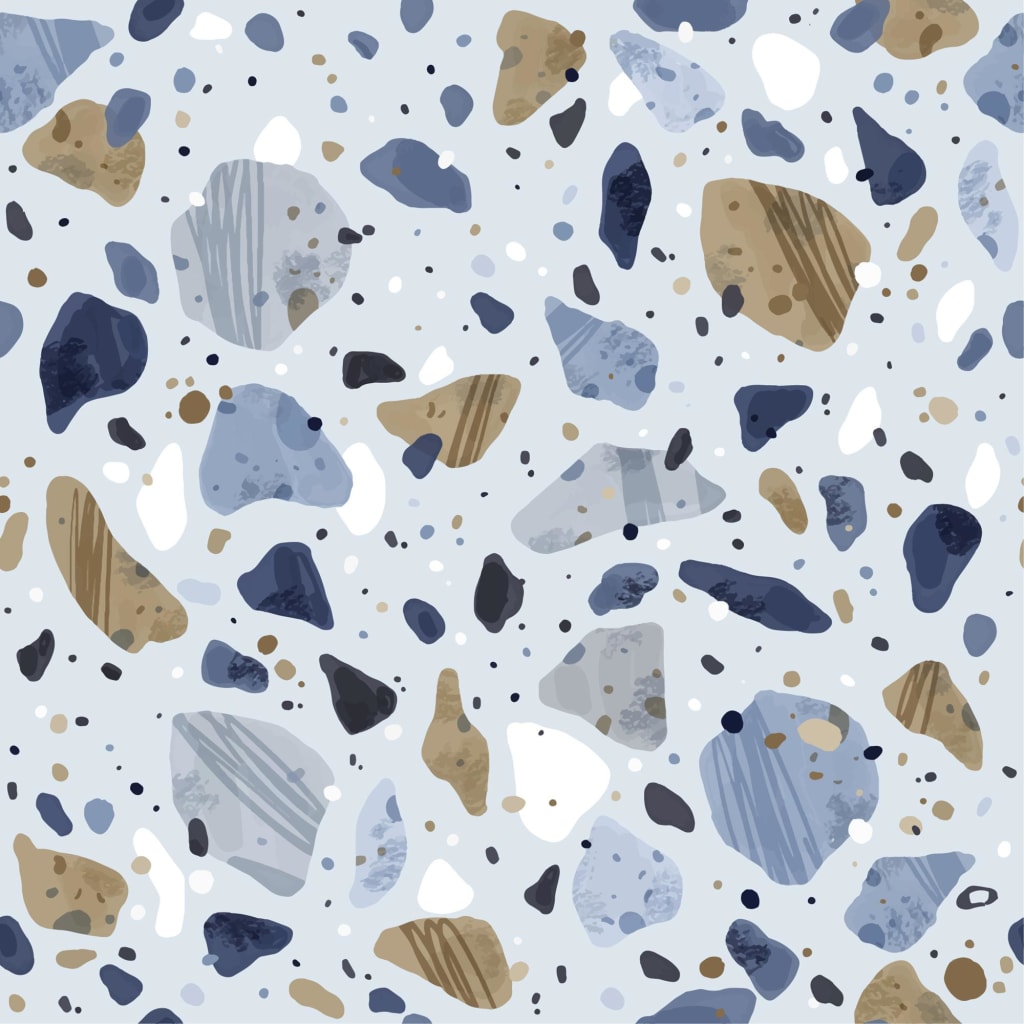 Terrazzo Look Tiles
The 70s trend of Terrazzo tiles is back but with a modern twist. You can get the look and feel of Terrazzo but with the Terrazzo Look Tiles. Traditional Terrazzo tiles are generally more expensive and need special maintenance. With Terrazzo look tiles, you can get the stylish feel on your floor at an affordable rate.
What are the Original Terrazzo Tiles?
Before moving further, let's understand what original terrazzo tiles are. Terrazzo tiles are a fusion of chips of marble, quartz, granite, glass and other decorating materials. Traditionally, cement is used as the binding material for these tiles. The word "terrazzo" itself means a conglomerate of various materials. Here are some features that make Terrazzo tiles popular among interior design enthusiasts:
The unmatched Class of the original Terrazzo
Anyone with a keen eye for detail can figure out the difference between an original terrazzo and a terrazzo look alike. The classy appeal of the original terrazzo is undoubtedly unmatched. The class of original stones sprinkled on cement-filled concrete cannot be replicated by a digital copy. If you are into traditional floor carvings rather than being trendy, original terrazzo is the right choice for you.
Highly Durable
Terrazzo floors have high durability when compared to their costs. Its composite nature helps the tiles to withstand high pressure. Terrazzo floors become an excellent choice for public buildings like schools, universities, museums, public libraries and others. Its high threshold limit for pressure tolerance allows it to stay unaffected by high foot traffic. Its durability in turn makes it long-lasting.
A Wide Variety of Design Choices
Terrazzo tiles come with an unlimited number of designs. They come in different colours and different conglomerates of materials. The marble, quartz, granite and glass chips come in a large range of colours. One can choose and customise the terrazzo bathroom tiles designs according to their preferences.
Advantages of Terrazzo Look Tiles Over the Originals
While original terrazzo tiles come with a lot of advantages, it has its limitations as well. Before going to the advantages of terrazzo-look tiles, let's first understand the primary difference between a terrazzo-look tile and an original terrazzo tile.
Original terrazzo tiles are made of a concrete layer. On this layer of concrete various chips of marble, granite, glasses and quartz are sprinkled over. As original terrazzo is created by a conglomerate of concrete and natural stone pieces, they are porous. They need special kinds of cleaning and maintenance to prevent any microbial growth inside them.
Terrazzo-look tiles, on the other hand, are made of porcelain. The scattered stone look is created by digitally printing the designs on them. It gives the aesthetic look of an original terrazzo tile at a way cheaper price. Here are some of the advantages Terrazzo look tiles have over the originals:
Non-porous nature
Terrazzo look tiles floors are very popular in public areas due to their non-porous nature. The absence of pores in the digitally printed porcelain eliminates the risk of microbial growth or fungus infestation inside the floor material. Because the microbial or fungus accumulation is minimal, these tiles are also slip-resistant. This makes Terrazzo look tiles an excellent choice for bathroom tiles, both in public and private spaces.
Cleaning floors made of terrazzo look tiles also become very easy due to the absence of pores. The cleaner doesn't need to worry about the internal infestations. Just a normal cleaning is enough. Public places like hospitals need cleanliness and proper hygiene for their patients. Terrazzo floors are a great choice for them.
Minimal Cost for Maintenance
As the material is highly durable and non-porous, breakage or damage to terrazzo floors is rare. As a result, rarely there is a need to repair a terrazzo look tiles floor. This low cost of maintenance makes it a popular choice in households as well as in public places.
Low Price Point
Original Terrazzo tiles use real stones and a concrete base. It automatically increases the price of a terrazzo floor exponentially. Terrazzo-look tiles on the other hand don't have any conglomerate of original, expensive stones. It makes them cheaper while being aesthetically appealing.
Less Susceptible to Staining and Discolouration
Original Terrazzo, though durable and sturdy is porous. As a result, the risk of getting irremovable stains is very high. Over the years due to deep cleaning procedures, original terrazzo is more susceptible to losing its colour as well.
Terrazzo-look tiles on the other hand are porcelain made and digitally printed. The lack of pores in their material safeguards them from getting unwanted stains. They don't need extensive deep cleaning also. So, they don't get discoloured for a long period.
On a Final Note…
Choosing authentic terrazzo or terrazzo-look tiles is completely your personal choice. One must look into every aspect of both materials before taking a decision. In the age of fast fashion, trends keep changing every moment. So, choosing a cheaper variant like terrazzo look tiles that give the aesthetics of original terrazzo without the stress of proper maintenance is always recommended. Do a proper assessment based on your needs before you decide.
Reader insights
Be the first to share your insights about this piece.
Add your insights