How to make passive income through forex social trading
No. ways to make passive income such as copy trading, PAMM trading, IB program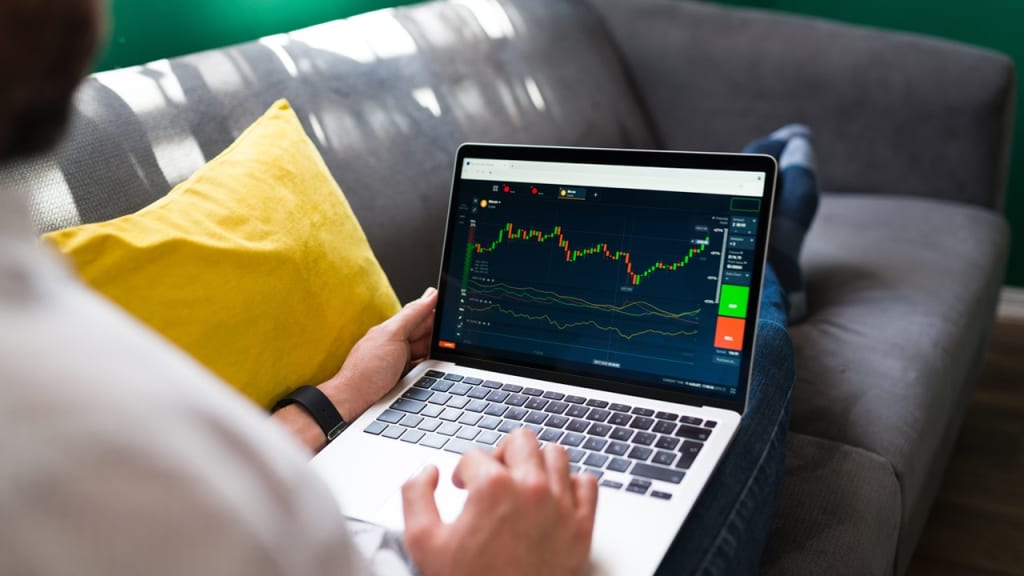 Have you ever come across the proverb that advises people to "work smarter, not harder"? The forex market is one area in which this proverb may be more pertinent than in most others. You may enter the field of foreign exchange trading and immediately begin generating passive income from it with just a small bit of prior knowledge. Discover how to make your investment goals a reality by learning how to get started with social copy trading, forex affiliate programmes, and partner programmes in this blog.
Forex social trading is advantageous since it allows you to create both active and passive income through a variety of methods. You may combine all of these strategies to increase your cash flow and quadruple your assets with minimal effort.
Active earnings come from trading. In addition to earning gains from your trades, you can also generate passive income. Ideas for passive income include social trade networks and referral payments.
Automation
Automating day trading can facilitate passive income generation. Automated systems, when utilised properly, may allow you to produce considerable revenues. This is because you can only manually execute a limited amount of deals every day. In contrast, a sophisticated system can automatically enter and quit positions when predefined conditions are met.
They also allow you to trade in multiple markets at the same time. In reality, after your criteria have been programmed, you can produce passive income while you sleep.
Copy Trading
Copy trading is a form of financial technique that consists of imitating the trades of other investors. The goal is to gain the knowledge of more seasoned traders while still managing your own investment portfolio. Copy trading can be performed manually, by manually following the transactions of another investor, or automatically through copy-trading systems. Automated copy-trading systems will execute trades based on the criteria you specify.
The advantage of Copy Trading is, you may, for instance, choose to imitate only the trades of investors with a track record of success or who trade in a certain asset class. It can be a wonderful method to diversify your portfolio and gain exposure to fresh trading tactics and ideas.
PAMM Trading
PAMM, which stands for Percentage Allocation Management Module, is an excellent approach to invest in the market if you lack the time or the confidence to trade on your own. This type of trading service is based on copy trading and allows you (and other traders) to connect your trading account to a "Master" account that controls several trading accounts.
The PAMM Master account collects the total deposits of all customers (or followers), and all trading positions executed by the Master account are proportionally reflected in the follower trading accounts, meaning all profits (and losses) are transferred proportionally to the managed accounts (or followers).
The agreement between a follower and the PAMM manager regarding profit/loss distribution, as well as the performance fees, the master commission, the minimum performance constraint, assignment commission, early revocation penalty, minimum required capital, etc., are outlined in the relationship between the two parties. These conditions are known as "offer parameters" and must be accepted by PAAM participants in order to participate.
IB program
An Introducing Broker (IB) is a person or company who consults, teaches, or guides novice traders while directing them to a trading company in exchange for commissions. IQ Option, like many other brokers, offers its own forex IB programme.
IBs serve primarily as intermediaries between brokers and traders. Thus, an IB can assist new clients with instruction, consulting, or support while earning a nominal fee. The majority of introducing brokers are also professional traders who can offer advice and assist individual traders with education and support to improve their outcomes.
An Introducing Broker also cares about their community, ensuring that traders are satisfied with their results and assisting them in making the best decisions, thus encouraging the expansion of their community. Similar to affiliates, introducing brokers typically identify and promote new traders to brokers by advertising and offering trading-related services such as:
Trading education and tutoring; schools and academies; seminars and webinars; signals, investment ideas, and financial consulting; and more events and services for traders.
Eligibility
There are virtually no restrictions on being an introducing broker. You do not have to be a professional trader or obtain any specific license or certifications. Still, the finest IBs are frequent traders who are willing to share their expertise and assist traders with education. Others simply have an online or offline community where traders can assist one another.
Individuals and businesses can become Introducing Brokers. Therefore, trading schools and academies or a local consulting office may occasionally advertise an online forex trading platform.
Final remark
Obviously, most people would like to have passive income. Who wouldn't like the thought of earning money while having a wonderful time? However, day trading has long been viewed as a time-intensive and physically demanding method of making money.
The advent of contemporary technology has made it possible for individuals to take a backseat and still generate a profit. However, you must choose a strategy that is appropriate for your unique circumstances, taking into account the associated risks and tax regulations.
Originally Published on Techannouncer
Source: https://techannouncer.com/how-to-make-passive-income-through-forex-social-trading/
Reader insights
Be the first to share your insights about this piece.
Add your insights