Home Equity Loans: What You Need to Know
Why a home equity loan may or may not make sense for you.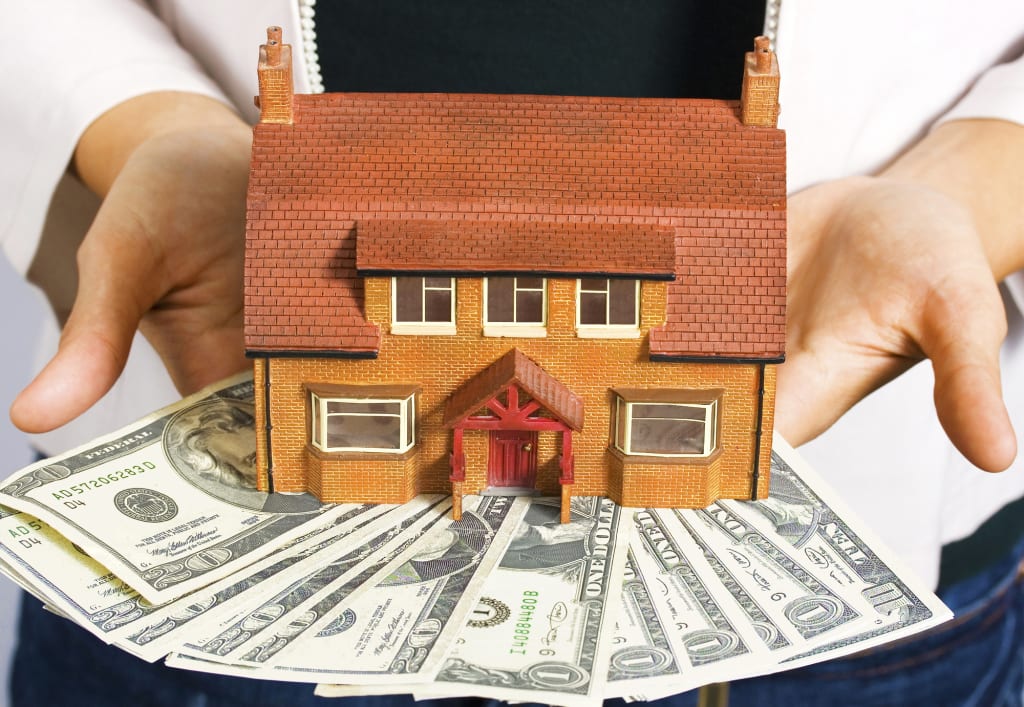 How Do Home Equity Loans Work?
The Guide to Home Equity Loans
If you have been paying your mortgage for a while and built up some equity, you could use this value to borrow against. A home equity loan is essentially a second mortgage on the property. It uses the money you have paid back on the mortgage and the down payment as a guarantee to the lender. Buying a home for the first time puts you in a position to capitalize on your investment.
This could mean that you could get a loan for many thousands of dollars, but it doesn't come without any risk, however.
If you have a lot of equity in your home, you can free this value to borrow against. It should be easier to qualify for this type of loan, and interest rates should be lower since you are putting up part of your home as collateral. It should be remembered that if you are unable to stick to the payment schedule, you risk foreclosure.
Having an equity loan could also make moving from one home to another more difficult. You will need to pay the loan off if you want to move, as you would have to with your original mortgage.
Let's review how home equity loans work.
Home Equity Line of Credit
You may have heard about a home equity line of credit or HELOC, but it isn't the same thing as home equity loans. With an equity loan, you get a lump sum; the HELOC differs by giving you a line of credit you can borrow from.
You then have the option to draw from this credit line when you need the money, and this could be a better option if you don't need all of the cash in one go. It will also mean that you only pay interest on the amount you have actually borrowed from the line of credit.
This type of loan could allow you to be more flexible in paying it back, particularly early on, allowing you to only pay the interest. It is similar to having a credit card with a larger limit than normal. The interest rate on a loan like this is usually variable, with the possibility of your payments changing, either leading to higher or lower monthly payments.
HELOC loan agreements typically give the lender the opportunity to cancel the contract. They might do this if they believe that you won't be able to pay off the loan or if the value of your home decreases.
This could happen before you have used all of the credit available to you and could come at a time when you need the money. It offers you more freedom than a normal equity loan but does come with downsides.
Paying Back the Loan
You can expect to have fixed monthly payments on a home equity loan. The HELOC arrangement can mean small payments during the period you can draw on the loan. This period could last for several years, and afterward, you will be expected to make regular larger payments to reduce the loan.
Approval for a Home Equity Loan
When you want an equity loan, you should compare a few lenders to get the best interest rates. You will also find that they may have very different fees, so it is good to get as many loan estimates as you can. Apply to banks you already use, as well as local lenders, online brokers, and credit unions. Although many use a mortgage broker to purchase a home, you may want to consider them for finding a home equity loan as well.
Though whichever lender you find offers the best terms, you won't be able to get your hands on the money immediately. The lender will have to check your credit history by looking at your credit report, and they will likely need your home to be appraised as well. This will show them the fair market value of your home and does mean you'll have to wait weeks for the loan to be approved.
You will also need to have a reliable source of income and have a minimum of 15 to 20 percent equity value in the home. Different lenders will have varying requirements to approve the loan; typically a credit score over 620 will be needed, however.
They will also look at your debt to income ratio. Naturally, the more debt you already have, the more of a risk you are to a lender. They could approve you with a debt to income ratio of around 50 percent, but 43 percent or lower usually is more typical.
Being Approved with a Poor Credit History
Getting any loan is going to be more difficult with bad credit. Your chances might not be quite as low when applying for an equity loan, however. Though following the housing crisis, which started in 2007, lenders have become more discerning when approving loan applications.
You could have an easier time applying since there is collateral in the value of your home to cover the loan amount. Lenders know that they will more easily be able to recover their money, should you fail to keep up with payments. They are still going to need you to provide financial documents, and they will run checks on the things you tell them.
Even if you get approved with a bad credit score, you can expect to have to pay more interest on the loan. Higher interest rates are generally offered to people with lower scores.
Your lender is unlikely to want to provide you with a loan that will bring you above 80 percent of the value of your home. This is when including your original mortgage combined with the new loan. This is known as the loan to value ratio, and while you might be able to find a lender happy to go above 80 percent, you will be hit with higher interest rates as a result.
Other Mortgage Options
If you can't find the right home equity loan for you or you don't meet the requirements, other options could help.
A Reverse Mortgage
If you have paid off your mortgage and you are over the age of 62, you could apply for a reverse mortgage. Usually, this type of loan will pay you a monthly check representing some of your equity. Over time, this will reduce your equity in the property, and there will still be interest to pay.
Refinancing Your Current Loan
Using a new mortgage to pay off the old one could release some of the equity you have accumulated in your home. This will mean that you only have one mortgage, instead of two, to think about.
Whichever lending route you decide on, you need to make sure the loan makes sense before signing the contract. Perhaps an unsecured loan would offer better interest rates, or maybe using the line of credit available on your card would be a better option.
Final Thoughts on Home Equity Loans
Just like getting a first mortgage on your home, getting a home equity loan does not come without risk. In fact, if you are not careful, you could put your property in jeopardy. It is highly advisable never to take out an equity loan unless you are one hundred percent confident you'll be able to pay it back.
Hopefully, you have found this guide to home equity loans to be helpful.

Bill Gassett
One of the top RE/MAX Real Estate Agents in New England. A passionate writer who's work has been featured in many prestigious real estate publications including The National Association of Realtors, RISMedia, Inman News, and Credit Sesame.
See all posts by Bill Gassett →