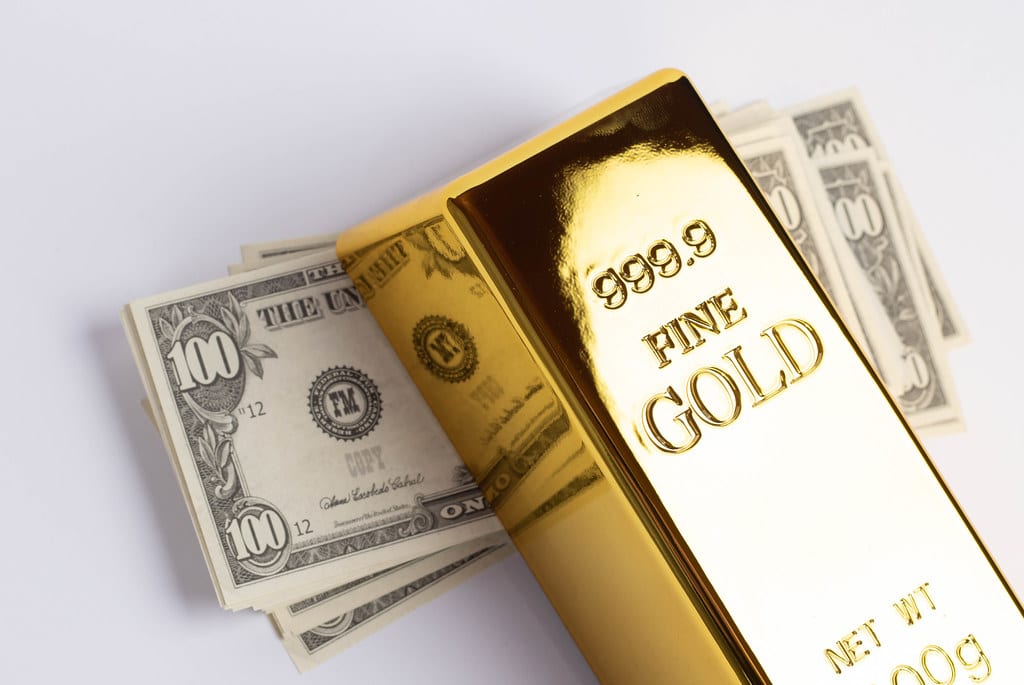 We have gold in the form of jewellery, gold coins, and even gold bars. Having this yellow metal in the paper form like gold exchange traded funds (ETFs) or sovereign gold bonds is also fast catching up. So has been our need for cash for gold or gold finance, which has been prominent over the decades. The price of gold has experienced a bounce-back during the last few months as compared to the earlier years when it was subdued. Despite the rise of 25% witnessed in gold prices last year, it is still expected to rise again this year.
Due to its rarity and historically high worth, gold is a very popular form of investment. It is considered to be a safe haven. It can be used to hedge across a number of countries as compared to other precious metals used for investment. This makes gold finance a viable medium of raising funds. Gold is not just an attractive investment option, your gold ornaments can also help you get a gold loan at times of need.
Some of the ways of investing in gold are as follows:
-Gold Bars: Bullion gold bars that are approximately 10-12 Kg each in weight.
-Gold Coins: Bullion coins that are priced with respect to their fine weight.
-Gold Mines: Investing in gold mining companies by buying shares.
-Gold exchange-traded products: Exchange-traded funds (ETFs), exchange-traded notes (ETNs), and closed-end funds (CEFs)
-Gold Jewelry??
Why invest in Gold?
-Unique Asset: The only asset of its kind, no other metal is used for investments as gold
-Highly Liquid: Gold can be liquidated at a much higher rate than other physical assets like real estate.
-No Counterparty Risk: Highly productive and successful portfolio diversifier because of its low to negative correlation with all other major asset classes.
Hedge during inflation: People tend to hold money in the form of cash for gold, especially during times when inflation remains high and is touching double digits.
What is Gold Loan?
The gold loan, also known as a loan against gold, is a secured loan that a borrower takes from a lender in return for gold ornaments such as jewellery, etc. The loan amount given to you by lenders is normally a certain percentage of the gold's value. The Gold Load can be repaid through monthly instalment after which you get your gold ornaments back. In contrast to the other secured loans such as a home loan or car loan, there are no restrictions on the end usage of gold loans. So if you need to fund a ceremony, family vacation or someone's education, it is one of the best ways to meet your desperate money requirement.
How does a Gold Loan work?
Much like the other secured loans, the whole process of cash for gold is quite similar. You need to take your gold ornaments to a lender along with the necessary set of documents. The lender then studies the gold articles and verifies the submitted documents. The lender then sanctions the amount to be loaned as per the evaluations. You pay off the principal amount along with the interest amount and get the pledged gold articles back as per the loan agreement.
Interest Rate and Tenure of Gold Loan
Gold Loans are secured loans and are thus, generally cheaper than unsecured loans, as mentioned above. The Gold Loan interest rate can range between Rs. 10 to Rs. 20 at 12% interest rate annually, but can be higher depending on the lender you select. These loans are provided for a tenure of 6 months to 12 months in general. You can get your gold ornaments back in the same state as you first deposited them at the time of taking the loan by repaying the entire loan on time.
Gold Loan for dealing with Financial Emergencies
A Gold Loan is one of the most convenient ways to deal with financial and with an attractive Gold Loan rate per gram, flexible repayment tenure, minimum documentation and instant approval, the loan is borrower-friendly and more affordable than many other types of loan. So, if you are struggling with a financial emergency and have gold ornaments, look for a top NBFC or a bank for a Gold Loan to take advantage of this highly convenient offering.
Reader insights
Be the first to share your insights about this piece.
Add your insights