Consumers Dramatically Cut Their Spending During Festive Period
Cost Of Living Crisis Forces People To Resort To Different Products And Services This Christmas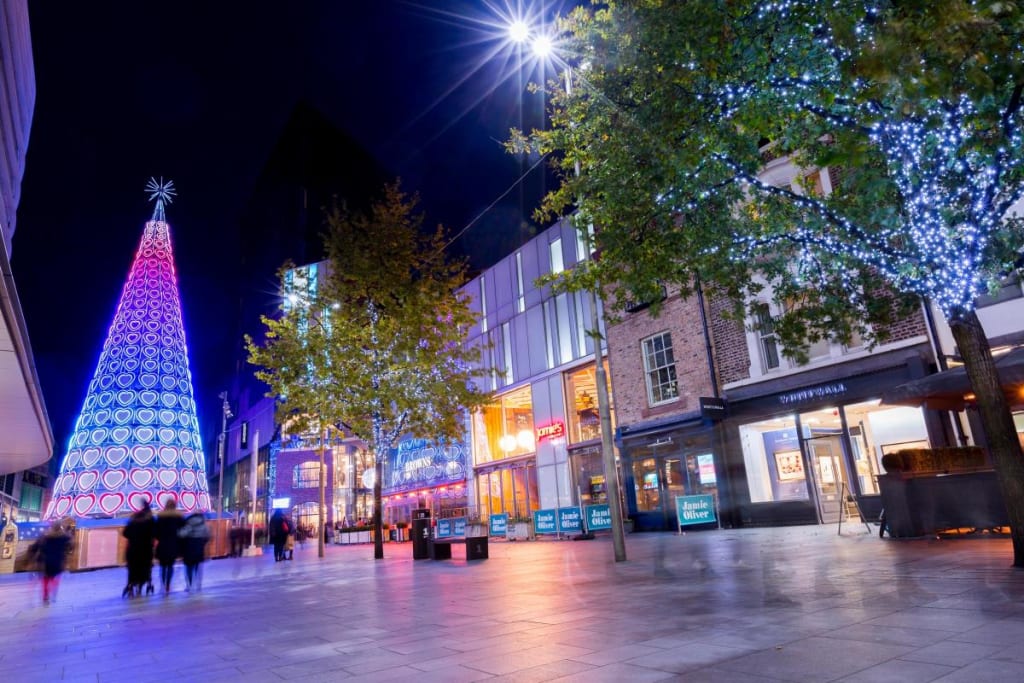 Image: Liverpool Echo
December is normally the time of year when people around the country are finishing off their Christmas shopping and making all the final preparations for the big day. They may be organising a big Christmas dinner to which they have invited family members who they might not have seen for a while due to the Covid 19 pandemic or due to the fact that they live abroad. Christmas is normally a time when people round the world have a big celebration to commemorate the birth of Jesus Christ. They usually give each other gifts and have a nice meal which they may have been preparing for a while.
This year Christmas may be celebrated differently due to the "Cost Of Living Crisis which has been caused by different products in shops and around the country rising so that many consumers will be unable to afford them. This has meant they will have had to resort to cheaper versions of the products they normally buy which can sometimes be quite difficult to find in the current climate.
A survey has discovered that around forty two percent of consumers plan on dramatically cutting their spending during the festive period. This will lead to businesses and traders around the country having a lack of revenue coming in which can mean they won't be able to afford the gifts or items they were planning to buy for their family and friends.
A number of market research organisations around the country have been looking in to what effect the Cost Of Living Crisis has had on people's spending habits. The amount people were spending has been low for the past couple of years due to the Covid 19 pandemic and the fact that they were requested to stay in doors as much as possible to try and stop the spread of the disease.
Another reason which has caused people to change the amount they spend in shops at this time is Russia's war with Ukraine. Due to the fact that many countries have been trying to help Ukraine by providing weapons and machinery, Russia has been increasing the price of many of the raw materials that come from the region. This includes the price of oil which is used to produce petrol which people around the country need to travel to different locations.
How have Christmas spending patterns changed?
Back in 2018 the average household additional spend at Christmas was £500. At that time around 23% planned to reduce their Christmas spending, primarily linked to concerns over the impact of Brexit and what that might mean for the economy. But overall, 60% still planned to spend their normal amount on celebrating Christmas and 15% planned to push the boat out and increase their usual spend, with 2% unsure of their plans.
However, this year the picture looks very different. 42% are planning to cut their expenditure over the festive season compared to last year, with many planning to dramatically reduce the amount they spend on food, gifts and celebrations. On average those looking to cut their spending are expecting to do so by as much as 50% compared to previous years. This dramatic reduction is a clear reflection on the financial pressures that many households are facing as we approach the festive season this year.
Does age influence Christmas spending?
Four years ago we found that as people got older their Christmas spending patterns became more consistent year on year, with 62% of those aged between 45 to 54, and 65% of over 55's planning to keep their expenditure the same as the previous year.
However, this year things look very different, with more people in each age group looking to reduce what they spend over the Christmas period. Only 43% of those age 45 to 54 and 45% of those over 55 are planning to stick to their normal Christmas budget this year.
Four year ago we found that only 25% of those aged 45 to 54, and 20% of those 55+ were planning to spend less. But these figures have risen noticeably this year, with 41% of those aged 45 to 54 and 43% of those 55+ planning to cut their budget for this Christmas. Clearly the cost-of-living crisis is hitting people of all ages and many are having to make some hard decisions this year to cut back on their festive spending.
Research has also found that consumers will spend around 10% more on Christmas dinner despite inflation slowing for the first time in 21 months.
It has been found that the average family spends £2500 every month with the total rising by more than £700 in December.
People are being encouraged to live more with in their means to ensure that they can affordably manage a good standard of living when it is most needed. They should be able to manage with what ever they can afford and this shouldn't affect the quality of Christmas they have.
If you are struggling at this time of year, you can find sources of help and advice at:
KIS Finance - Independent Commercial Finance Specialists (kisbridgingloans.co.uk)
Reader insights
Be the first to share your insights about this piece.
Add your insights