Between affiliate marketing and forex trading, which is recommendable for newbie
Forex trading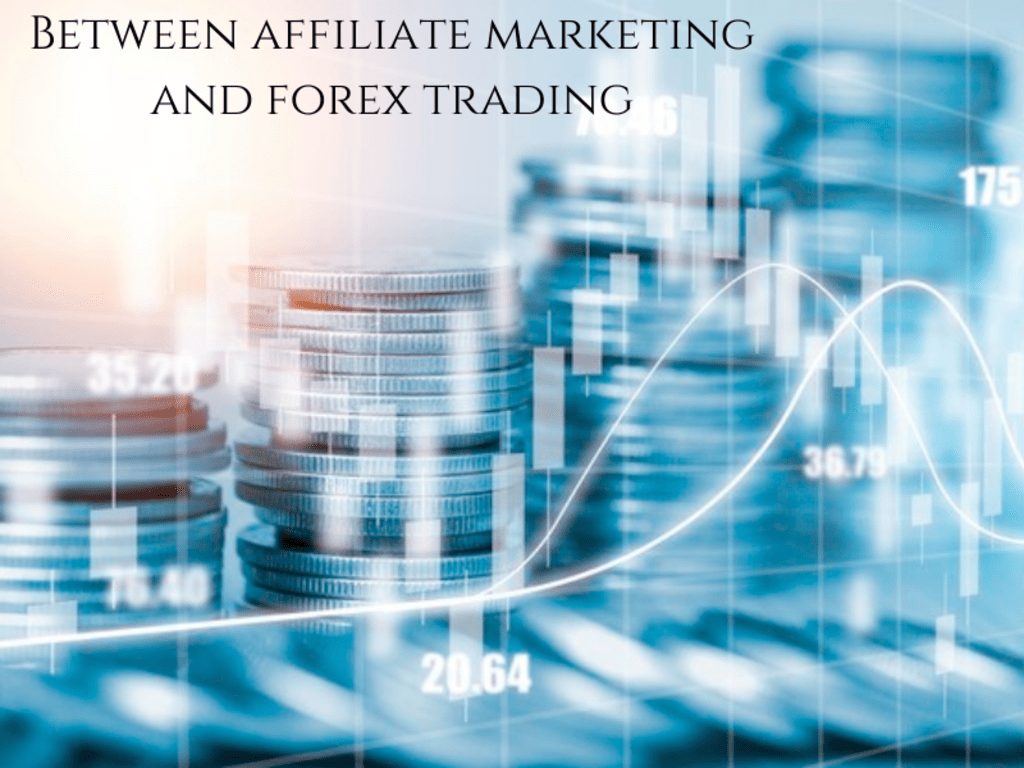 People who are new at making money are always looking at ways to make more and more money in the simplest of the ways. They find two things the most. One is trading and forex trading in particular, and another is affiliate marketing.
Both are equally better in their own separate ways, having their own pros and cons. Let us have a look at what is better for a newbie, affiliate marketing or forex.
Forex trading:
Forex trading is when traders bet at the price movement of a currency against another currency. This trading is done in what is called a currency pair. USD/GBP. EUR/ JPY are some of the most commonly traded currency pairs. This trading does not happen right away.
Traders have to first buy what is called a lot. There are three types of lots. The standard, mini and micro. The standard lot has one hundred thousand units of currencies, and the other lots have less amount of currency units subsequently. The lots are bought by the traders, and then they enter the very volatile forex market. The factors taht decide the fate of the trade in the forex market are multiple.
First off, the market itself is volatile. Forex moves so much that a lot of traders either become millionaires or go homeless in just one trade. Also, the market is the most liquid market in the world. The frex market is responsible for fo more than six trillion dollars in trade each day.
Leverage is one thing that makes the traders go nuts, but the truth is that the whole idea of leverage is applicable o the traders who have spent a decent amount in the market and not to the ones who have just entered it. Leverage offers a trader to enter the market with much less capital cost as pf that is required. The broker offers the money to the trader in the form of 1:500. This means taht the trader can operate the market that is worth $500 with just one dollar in the capital. The catch with this scheme is that the trader is liable to pay the broker back a sum of $500 and not just one dollar if she loses the trade. If the trade goes wrong and the trader covers a market of, say, $500,00, he or she is liable to pay the broker back the same amount. The capital, in this case, would be just $5000.
Forex is also affected by a lot of other thighs like the geopolitical situations of a country and how are the internal affairs of taht particular country.
Affiliate marketing:
Affiliate marketing, simply put, is the money someone makes when a user from the intent clicks on the link that that person put up. Teach hit on the link provides a user wit with some amount of money.
Affiliate marketing can be seen as a subsidiary of digital marketing. Digital marketing these days happens mostly around social media, where paid posts are run on different platforms, which attract a wide range of customers. Affiliate marketing, on the other hand, is not just limited to social media platforms. It is stretched out to the vast majority of the internet and can attract users from anywhere.
One good example of affiliate marketing can be when the online forex brokers ask a company to promote their product over the internet, and each of the affiliate markets gets some money when a user gets register with that broker. The affiliate marketer also makes money with each trade that happens with a user, which was lead to the broker via the firm's link.
With so many pros, affiliate marketing also comes with a lot of cons.
As compared with forex trading, this will require a lot of man force and th profit collection will die in paying out the employees. Apart from this, ranking an article that holds the requited link is not an easy task. With companies like amazon literally selling their keywords, it is getting harder for affiliate marketers to rank their articles. Giants like Amazon are also putting up advertisements on their own website. These advertisements are of the products sold by their own sellers, and it is not easy for the affiliate marketers to get a hold of such a race.
The major problem for affiliate marketing can be the quality of content that is being posted up. If the posted content is not rich with keywords, then the user will not be able to find it on top, and the link that was supposed to work will die out eventually. This requires quality content from Writers who take writing as a passion and not a job. All of these constraints will add up in the total costing of the frim science skilled writers charge a lot than newbie writers.
The work if an affiliate marketer can be expanded if he or she tries to grab a lot of projects at once, but this scheme rarely works since each different project will require a different set of writers and keywords. As compared to forex trading, affiliate marketing requires a lot of capital in hand to even start the business. There are instances where a certain number of words have to be submitted in a set amount of time, and a lot of people cannot deliver this job.
Conclusion:
Forex trading takes a lot less capital than affiliate marketing and can be done single-handedlyForex trading is also known for making quick money for people. The catch is if the traders trade on emotions rather than math, they are bound to lose money. Affiliate marketing is safer but takes a lot more time than forex trading.
Forex trading can also devastate the trader if he or she doe not use leverage properly or begin trading forex in futures or CFDs in the first go itself. Always remember, leverage, futures contracts and CFDs are three of th most complex trading instruments and should be used very carefully.