Best Books for People Who Want to Learn About Stocks
New to investing? Books for people who want to learn about stocks break it all down with ease.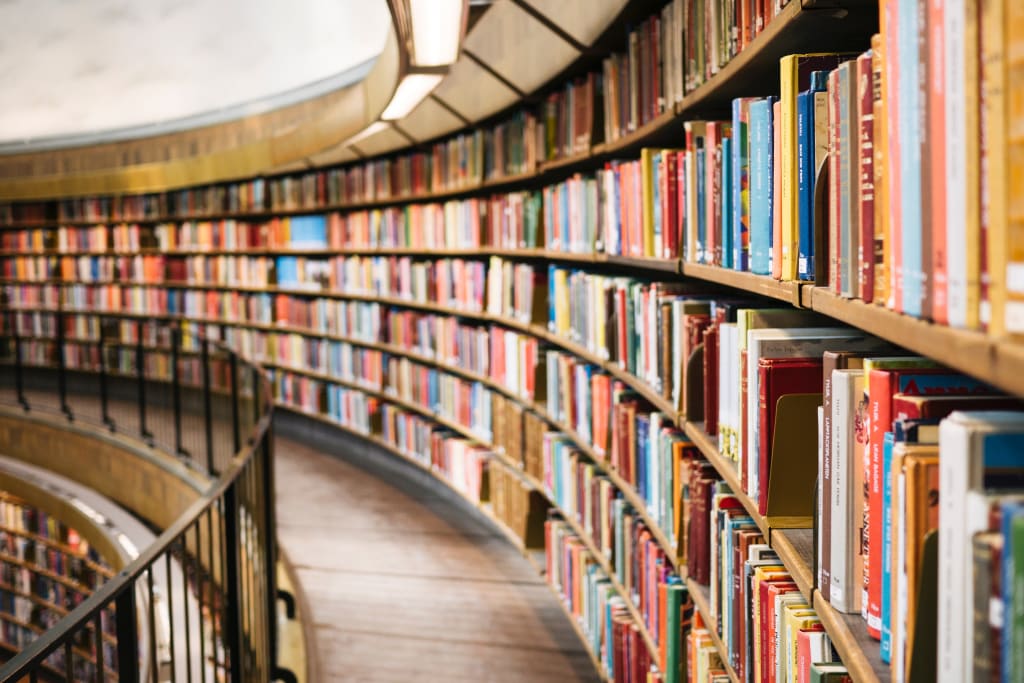 I remember the first time I decided to start investing.
I downloaded Robin Hood, saw a bunch of charts that showed prices to me, made a bet, and watched my money turn to nothing. It was not a good move, though it did look like it was doing well once before disappearing completely.
Though my initial experience in the stock market sucked, the truth was that I knew I needed to invest. You can't get rich without investing in this world unless you have some seriously good luck and hit the jackpot.
Investing isn't a "should do," it's a must. In order to invest well, you need to learn about the stock market. My parents never taught me how to invest, so how did I learn?
At first, I learned the hard way, as my Robin Hood experience showed. Then, I wisened up. I started looking for books for people who want to learn about stocks in order to help me learn the ropes.
If you have to choose a book about stock market investing, then you might as well choose one of the top titles on Amazon for it. Stock Market Investing for Beginners is one of the best books for people who want to learn about stocks, bonds, and ETFs.
This gives you an easy process to choose your favorite companies, help you understand all the terms, and offers up crash courses on how to use the data trading apps provide you with maximum profits.
Most readers will find this book's easy-to-understand, no-nonsense approach refreshing. If jargon tends to hurt your head, this book will be amazing for you.
For many new investors, the hardest part of compiling a good stock portfolio is finding stocks that are worth buying. Everyone is pitching you everything, and the good are very hard to discern from the junk.
If you're looking for one of the newer books for people who want to learn about stocks, check out Matthew Kratter's offering. Rocket Stocks is part of his Trader University series, and has helped thousands of people guide themselves to financial success.
Did you know that Benjamin Graham was the guy who inspired Warren Buffet to become an investor? His book, The Intelligent Investor, is one of the most widely-read books and best books on investing ever written.
Most traders on the floor have read this repeatedly and consider it an "investing bible." The language in it may be more formal than what you'd typically read, but trust me, this is a great choice for people who want a tried-and-tested approach.
Graham is the godfather of value investing. You will love his old fashioned, tried-and-true methods.
George Soros is considered to be one of the greatest investing mavericks in the word. His claim to fame was making one of the best stock market investments of all time, which is why he's regularly called "the man who broke the Bank of England."
The Alchemy of Finance gives you an inside look at how George Soros became one of the wealthiest men in the world—all while teaching you fundamentals about investing in stocks, real estate, and other investing opportunities.
A Casual Walk Down Wall Street is one of those books that adds a modern spin on classic investing advice. This engaging book gives you solid advice on everything from classic stock market picks to exchange-traded funds that have been taking over the net.
Plain and simple: If you're looking for modernized books for people who want to learn about stocks, this is it. Burton has a natural knack for remaining authoritative without being dry, not to mention giving people the reassuring pat on the back they need to feel confident enough to get started.
The newer version also gives you advice about derivatives—a key statistic investment firms now work with. That alone can explain why so many Wall Street execs love this book.
Imagine a book that pretty much funnels the entire finance industry into a nice little package. That's pretty much what Howard Marks attempted to do when he wrote The Most Important Thing Illuminated alongside other major financiers.
This book boils down investing to 18 crucial concepts, all while keeping things surprisingly easy to understand. A value investor to the very core, Howard Marks really knows how to make the most out of investing time in ways most others can't. A beginner's guide on how to value stocks doesn't get much more clear than The Most Important Thing Illuminated.
By the way, it's worth pointing out that Warren Buffett is a huge fan of his work as well.
John C. Bogle is one of the biggest pioneers in the mutual fund world, and created a massive empire that most Wall Streeters would envy. He is, by far, one of the most qualified individuals to teach people how to invest their wealth.
The Little Book of Common Sense Investing has become a smash hit among both new and experienced investors thanks to its down-to-earth approach to a complicated topic. The best part about Bogle's book is that it actually advises you to make your own calls about investing.
It's hard to come up with a better title for a DIY approach to investing. No wonder it's a classic!
When Peter Lynch first started his career on Wall Street, his unusual methods made many people doubt his prowess. The people who doubted him are now eating their words, especially when it comes to Lynch's love of "ten-baggers."
One Up on Wall Street is a book that explains how Peter Lynch was able to beat the market on a yearly basis, emphasizing the importance of choosing quality companies and portfolio diversification. Using Lynch's strategy is not as complicated as you'd expect.
Lynch's awesome work makes attaining financial independence so much easier to understand. For that, we plebians are thankful.
You might be a newbie to investing, but chances are, you still already know how dangerous panic selling can be. It's true—our emotions are often the reason why we're broke, especially when it comes to investing.
Princeton professor Daniel Kahneman wrote this New York Times bestseller to help people understand how peoples' thinking affects investments and their financial future.
If you tend to be an impulse buyer, or if you are very jittery about the economy, Thinking, Fast...And Slow is a must-read book. Its concepts will impact how you work the stock market in ways you can't even imagine.
Nothing will teach you ways to invest like Warren Buffet like reading the thoughts of the world's greatest investor himself. A large collection of Warren Buffett's greatest essays can be found in the pages of this book—and believe it or not, you don't have to be a would-be investor to enjoy it.
Along with being one of the best books for people who want to learn about stocks, this anthology also acts as delightfully good business advice. Insightful tips for anything money related can be found here.
Aspiring entrepreneurs, do yourself a favor. Grab this, and start reading before you make another business decision.
About the Creator
Cato Conroy is a Manhattan-based writer who yearns for a better world. He loves to write about politics, news reports, and interesting innovations that will impact the way we live.
Reader insights
Be the first to share your insights about this piece.
Add your insights