Basics on Forex Trading for Beginners
If you have traded currency traveling abroad, that means you've been a (small scale) forex trader.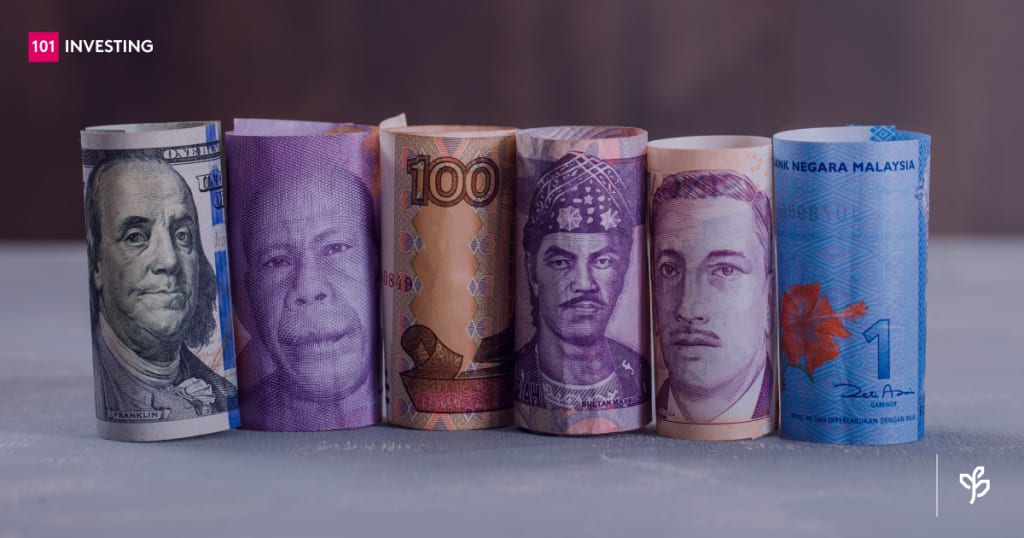 Have you ever traveled abroad and needed to change your currency? If so, you know something about forex trading for beginners.
While "forex trading" may sound like a complex investment process reserved for elite experts, at FlexInvest, we're here to demystify forex trading so you can consider if it's worth incorporating into your investment strategy.
What does "forex" mean?
Before we get into forex trading for beginners, what does "forex" mean anyway?
Forex is the combination of the two words "foreign" and "exchange," and refers to purchasing and/or selling one country's money for another.
While this seemingly technical word might scare some new investors off, it's possible that you may have already been a part of the foreign currency exchange: Have you ever traded currency before traveling abroad for a vacation or to visit family? If you have, that means you've been a (small scale) forex trader.
Forex trading represents the largest market in the world — every single day, trillions of dollars are traded!
Read also: Investing or Trading? (Differences You Should Know)
However, that doesn't mean you have to be rich to get involved. In fact, one of the reasons why forex trading for beginners is so popular is that you can even get started with a relatively small sum of money.
Currency pairs
Since forex trading for beginners relies on currency exchange, it's important to understand what's being traded: currency pairs. Currencies fluctuate in value all day, every day relative to one another. This is how traders seek to make money in forex trading.
When you buy into the forex market, you have to buy a currency pair (for example, the US dollar and Japanese Yen). When you do so, you're essentially predicting that the first of these currencies (the US dollar) is going to rise in value, while the second type of currency (Japanese Yen) is going to decrease in value.
If this actually happens in the real market, and you sell at the right time, you can make a profit. If the opposite happens (the US dollar loses value while the Japanese Yen increases in value), you'll lose money on your trade.
Benefits of forex trading for beginners
As one of the most popular investment opportunities in the world, there are a number of benefits of forex trading for beginners.
Consider the following perks as you determine whether or not you'd like to add forex trading to your investments for a healthier financial future:
24-hour market: Since the forex trading market deals with currency from around the world, you'll have the opportunity to trade 24 hours a day several days a week. It opens at 5 p.m. EST on Sunday and closes every Friday at 4 p.m. EST (with no off-hours in between!). This gives you plenty of time to squeeze forex trading into your busy day.
Relatively cheap investment opportunity: The initial costs associated with forex trading for beginners are cheaper than many other investment opportunities. Plus, many low-cost online forex platforms and mobile apps exist to get you started. Many opportunities require an initial investment as low as $200 to get started — sign us up!
Numerous opportunities to learn forex: The same low-cost platforms geared towards forex trading for beginners often offer demo accounts. These free, educational accounts let you practice using imaginary money in order to learn about forex trading and develop your strategy before you start using your own capital.
If you're interested in diversifying your investments, you might consider researching forex trading for beginners. Forex trading is the largest available market and offers lots of low-cost opportunities for new investors.
More from FlexInvest