As Pandemic Starts to Recede Will Ed-Tech Startups Survive?
Pandemic vs Ed-Tech Startups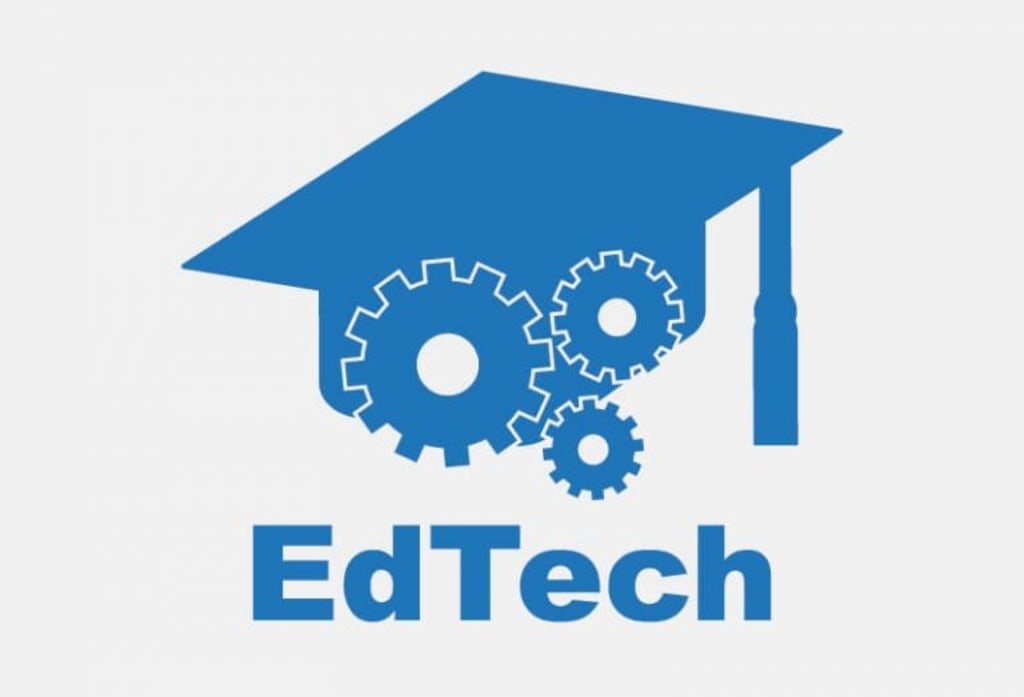 In order to change the world from many perspectives, education is a need. Many reputable businesses and organizations are laying off personnel because of the economic turmoil caused by the Covid-19 outbreak. Many ed-tech businesses have found a lucrative market in this challenging scenario because of online studies. To use a childish metaphor, ed-tech and initial public offerings (IPOs) went together like a couple kissing under a tree in 2021. After Coursera, Duolingo, and Nerdy, Nerdy acquired a special-purpose acquisition firm valued at roughly $1.7billion.
The economic models of ed-tech businesses have begun to crumble as the epidemic recedes. Ed-tech businesses have seen a drop in income in recent months as demand for online tuition has decreased as schools have opened throughout the globe. The COVID-19 epidemic was a major factor in the surge in successful ed-tech IPOs and other exit movements in the industry through SPACs or mergers and acquisitions. Industry analysts note that the changes in the business are more complex than simply pointing to a pandemic.
An excellent example of how a pandemic boom end impacts ed-tech businesses in India. More than four times as many Indian ed-tech firms raised $4.7 billion in 2021 as they did in 2020. E-commerce at $10.7 billion and fintech at $8 billion made ed-tech the third most financed Indian startup sector. However, they have had to lay off hundreds of workers because of a lack of finance and the increased expense of acquiring new customers as a result of the epidemic. Education technology entrepreneurs have been particularly hard impacted by the weakening investor confidence and delaying investment rounds.
By 2030, India's education industry is estimated to reach $313 billion. Education technology has a market capitalization of around $2 billion. With a population of 580 million individuals between the ages of 5 and 24, India presents tremendous potential. There are almost 250 million school-age children in India, making it the most populous nation in the world.
Will Ed-Tech Companies Survive?
It was a piece of cake for companies with modest sales to gather $50 million, according to Nikhil Mahajan, Executive Director of Career Launcher. A boom cycle happens every 5-7 years for ed-tech enterprises during the first 24 months of their existence. According to him, when the tide goes out, just two out of every fifty individuals are left standing. Online, offline, or hybrid businesses that have cash-generating business models will be successful. How these approaches are blended will be determined by the markets and consumers.
Owl Ventures' Ian Chiu says that the use of educational technology had been "happening gradually at first and then COVID expedited a lot of that.". SARS was a lot like this for e-commerce a few decades back in many respects. The digital revolution in education is in its early stages, but we believe that spending will continue to rise and that worldwide markets for this potential are enticing."
Technology that permits education to be scaled to accommodate all learners should be the most obvious takeaway from a rocky experience with remote learning. To illustrate how in-demand digital curricula really are, look no further than the resurgence and boom in massive open online course providers. Usage, on the other hand, is not a substitute for efficacy. Even if they show up, most individuals lack the ambition, drive, or understanding skills to benefit from a one-hour presentation.
Teachers' exhaustion is closely connected to disinterested students, according to a study of 11,000 UK students during the first lockdown that looked at remote courses. Students and instructors will spend more time outside of school in 2021 than they will be inside of it, and I believe that we've reached a point of no return in education by then. Edtech businesses have been developing innovative products for years, and the widespread adoption of homeschooling will enable them to really shine. There has never been a better time for companies in the education technology sector to demonstrate the value of their products in facilitating distance learning.
Sketchy's technique accomplishes what many ed-tech solutions fail to do: teach students about learning theory. Instead of using textbooks, students may now utilize films created using the memory-palace approach. Sketchy has secured $30 million in venture finance after seven years as a bootstrapped firm. TCG and Reach Capital participated in the funding round, which was headed by TCG.
Big Ed-Tech Companies That Have Seen Big Drop
The job market seems to be loosening up a little bit. Every day since the beginning of the year, a tech business has announced that it is laying off around 10% of its workers in order to prolong its financial viability. Because public-market values have shrunk, joining a startup rather than Big Tech no longer carries the same financial risk for operators. In recent months, the stock market has taken a particularly hard-hitting on SaaS businesses, and this includes ed-tech. Since the pandemic, several of these firms have begun to collapse as demand for online educational programs soared.
According to Crunchbase statistics, Coursera has received more than $443 million in investment as a private corporation. Prior to its NYSE debut in March, the business had been valued at $4.3 billion, but investors were even more enthusiastic about it—at first. On its first day of trading, the company's stock finished at $45 a share, a 36% increase over its predicted closing price. By mid-December, they had fallen to a price of around $24 a piece.
When the Covid epidemic shut down in-person schooling, ed-tech businesses took the chance to bring digital learning to students throughout the globe. Companies in the software-as-a-service sector, including several in the education sector, saw their stock prices soar, outpacing the broader market. However, now that schools have reopened, the use of instructional technology has failed to hold. Instructure, the firm that creates Canvas, and Duolingo, the startup that helps students to learn other languages are two of the finest instances of this.
Instructure's first public offering in July garnered $250 million. Unlike most other ed-tech businesses on our list, Instructure's shares have gained value since its IPO, when shares traded for roughly $21 at the market's closing. Since then, they have been valued at a total of over $23 each. During its IPO in July, Duolingo was valued at $6.5 billion, raising $521 million, and completing its first day of trade at $140 a share, up roughly 40%. Share prices had fallen to $104 per share by the middle of December. As a privately held corporation, the language learning platform has received at least $183 million in the capital.
In September, Nerdy, the company behind the well-known Varsity Tutors, went public through SPAC in a transaction for around $1.7 billion. With its debut on the NYSE, the St. Louis-based corporation made up to $750 million. Share prices have fallen from $11.20 per share on Sept. 20 to around $5 per share by mid-December, more than halving since then.
Reader insights
Be the first to share your insights about this piece.
Add your insights