Angel Investing for the 99 Percent
Are you doing it yet?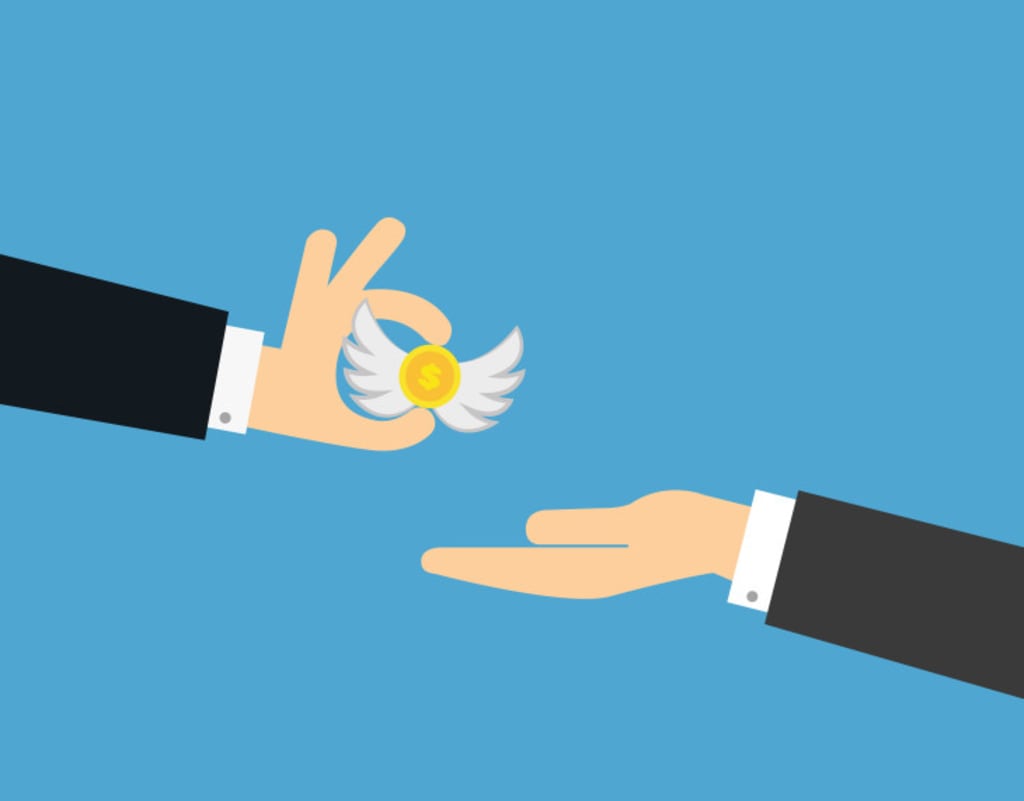 Money may, or may not, come with wings.
Something that has become very popular online as of late is the idea of Angel Investing, and how it is getting more and more accessible for individuals to do these days. While I have been interested in the idea for a long time, I never thought that I had enough capital to truly make a difference in any sort of investment portfolio, that the few hundreds of dollars that I could spare to invest would be wanted by any sort of organization for funding. In many investing communities, they outright say that it is too little—many sites online have regulations that require you to start investing at one, five, or ten thousand dollars. Now, my problem is that I have the patience of an ant—I like getting things done right away, and for me personally, I don't have the patience or care to wait until I save up enough to invest, or to try to cut out the extras in my life that I enjoy (I am not going to stop my venti vanilla latte from Starbucks habit solely to invest, sorry not sorry.)
However, I was lucky enough to stumble upon Republic.co—a website that allows you to invest starting at only $10 (with some different conditions, depending on the company that is being invested in), giving you the ability to truly be an angel investor, while using the 21st century love of crowd-funding to raise capital for a business. With a variety of businesses listed, and new ones being added all the time, Republic offers investment opportunities for everyone that is looking at starting or expanding their portfolios. From first time investors, to well experienced investors, Republic attracts a wide range of users to their site to raise funds for new and exciting companies.
Personally, I'm excited by the opportunities that this provides. Not only can I help build an exciting future, but I can also see the companies, research them, and fund the projects that I want to help support. Personally, my background is in hospitality, culture and event management, so I really enjoy being able to invest in exciting new companies in these sectors. That being said, there is a wide array of companies, so I'm sure you'll find something that fits your personal lifestyle!
If you have some extra money laying around, and you're looking for something to do with it, I highly recommend checking out Republic.co. Not only will you be able to see first-hand some of the most exciting companies and projects that are being created, but you will be able to have your own personal hand in creating their success, and helping to support their goals. No longer will you need to just hope for their continued success, but you can act as a real angel investor by helping them find the funding they need for the future. Instead of wishing for a life where you're the next big hedge fund manager, you can start by investing in these companies, and helping them to achieve success.
Disclaimer: Republic is providing 50 Notes to me as compensation for publishing this blog.
investing
About the author
renaissance man and cultural commentator from #YEG.
fiction, non-fiction, poetry, screenplays and theatre. i try to do it all.
Reader insights
Be the first to share your insights about this piece.
Add your insights