8 Reasons to Consider Construction Equipment Financing
Construction businesses require equipment to function, be it computers, fleet vehicles or furniture. The construction industry's equipment needs vary from heavy grade to compact attachments and equipment. Additionally, non-construction equipment required to run the business such as IT and office equipment is needed.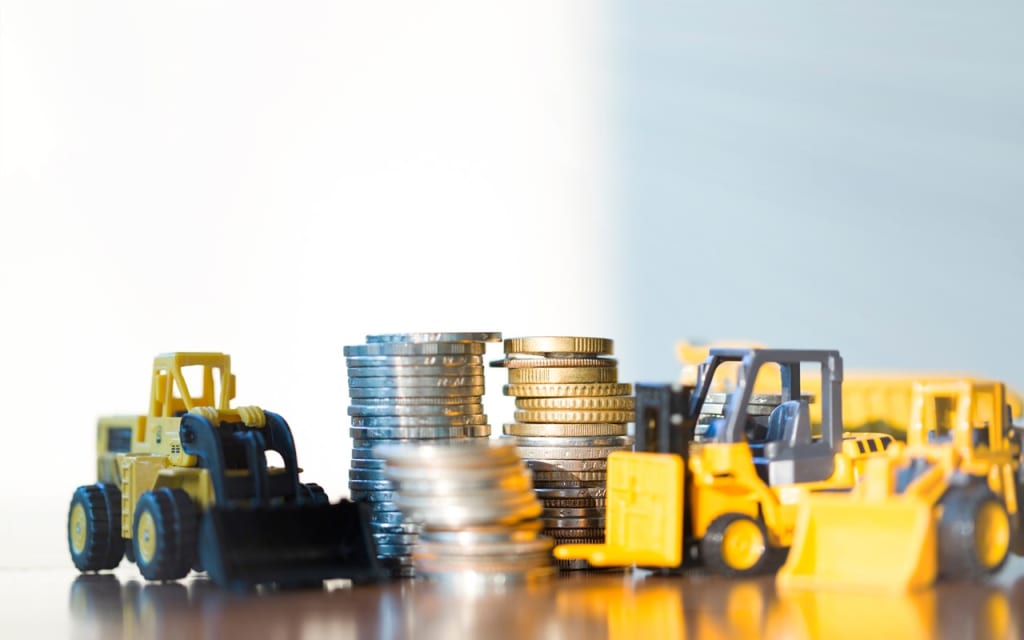 Nowadays, every construction company wants to set up the latest machinery to increase productivity, and boost profits. But not all of them have the capital needed to buy such expensive construction equipment. This is where the equipment finance lenders come into the picture. Equipment financing is basically the use of a lease or loan to buy new equipment for your business. This blog will help you understand the benefits of manufacturing equipment financing as well as heavy equipment financing in Canada.
Benefits Of Equipment Financing from Equipment Finance Lenders
1. Flexible Financial Solutions
The types of financing solutions that equipment finance lenders provide, leases, in particular, are pretty flexible and can be personalized to certain tax, accounting or cash flow requirements. They have a spectrum from fair-market value (FMV) lease transactions and capped FMV leases to whole payout loans.
2. Capital Preservation
Preserving capital is a factor for many businesses that makes heavy equipment financing an appealing option. Investing huge capital expenditures usually presents big financial risks, particularly for small companies. Spending cash versus financing, specifically the type of financing employed (loan versus lease), can help diminish the uncertainty of investing in a capital asset that may not earn the desired return, enhance efficiency, generate cost savings or future sales. For example, lease payments can usually be matched to the productivity of the equipment.
3. Improve Cash Flow
Balancing cash flow and persistent budgeting is another factor you should consider. Instead of substantial capital outlays leading to huge budget fluctuations, manufacturing equipment financing enables even expense planning. Tax considerations also play a crucial role. Full payout equipment loans or leases allow the borrower to take depreciation on the asset bought, whereas an operating lease allows the borrower to take lesser payments but no depreciation. A loan lets you lock in your payments for the anticipated life of the asset, whereas a lease offers lower expense for the expected time of use.
4. Business Cycle Flexibility
Flexibility is a crucial aspect of manufacturing equipment financing. Several types of leases allow for lower monthly payments while a project is levitating and revenue is not being produced yet from the equipment, seasonal business fluctuations and other certain circumstances your business is likely to experience.
5. Up-to-date Technology
It is essential to have the newest equipment in the business world today. Many entrepreneurs cannot afford to buy the equipment they need in order to grow. But, with the help of equipment finance lenders, such as the Vendor Lender based in Canada, your business can be able to acquire better equipment that might be out of their budget otherwise.
6. Equipment Experts
Many equipment finance lenders are also equipment experts and offer equipment specialties whereas other financial sources may not do so. A lot of construction equipment finance experts have special relations with distributors and manufacturers. In addition, various equipment finance lenders specialize in specific equipment types or industry categories like IT, manufacturing, medical, office equipment or even cooking equipment in restaurants. Just like that, construction equipment is not any different.
7. Managed Obsolescence
Managed obsolescence is a strategic advantage of equipment lease finance. The risk of buying equipment that is likely to go obsolete in a year or so (usually IT equipment) is eliminated if you use lease financing for your acquisition as there are several agreements that allow for easy and immediate equipment updates.
8. Dependable Asset Management
Asset management is one of the major advantages of many types of equipment finance options, guaranteeing equipment in production is not misused. Being aware of where and how much your equipment is being used, and when it is time to upgrade it, is an essential service that many equipment finance lenders offer. A good asset management program keeps a record of equipment throughout its lifecycle from delivery to its set-up, use, maintenance and even disposition.
In A Nutshell!
Buying equipment is always risky for the owner, be it equipment expertise, capital outlays, asset management or obsolescence. All of this becomes a burden for the owner. Financing eliminates many unwanted risks, thus allowing you to concentrate on your business. After identifying how the advantages of equipment financing apply to your business, you can now get the construction equipment you need for your business to thrive. Vendor Lender is at your service for equipment financing, be it construction equipment financing or commercial cooking equipment rental, you can get literally all types of equipment financed.