Young Pharaoh VS Trump Supporter, King Face (MUST WATCH!!
Young Pharaoh VS Trump Supporter, King Face (MUST WATCH!!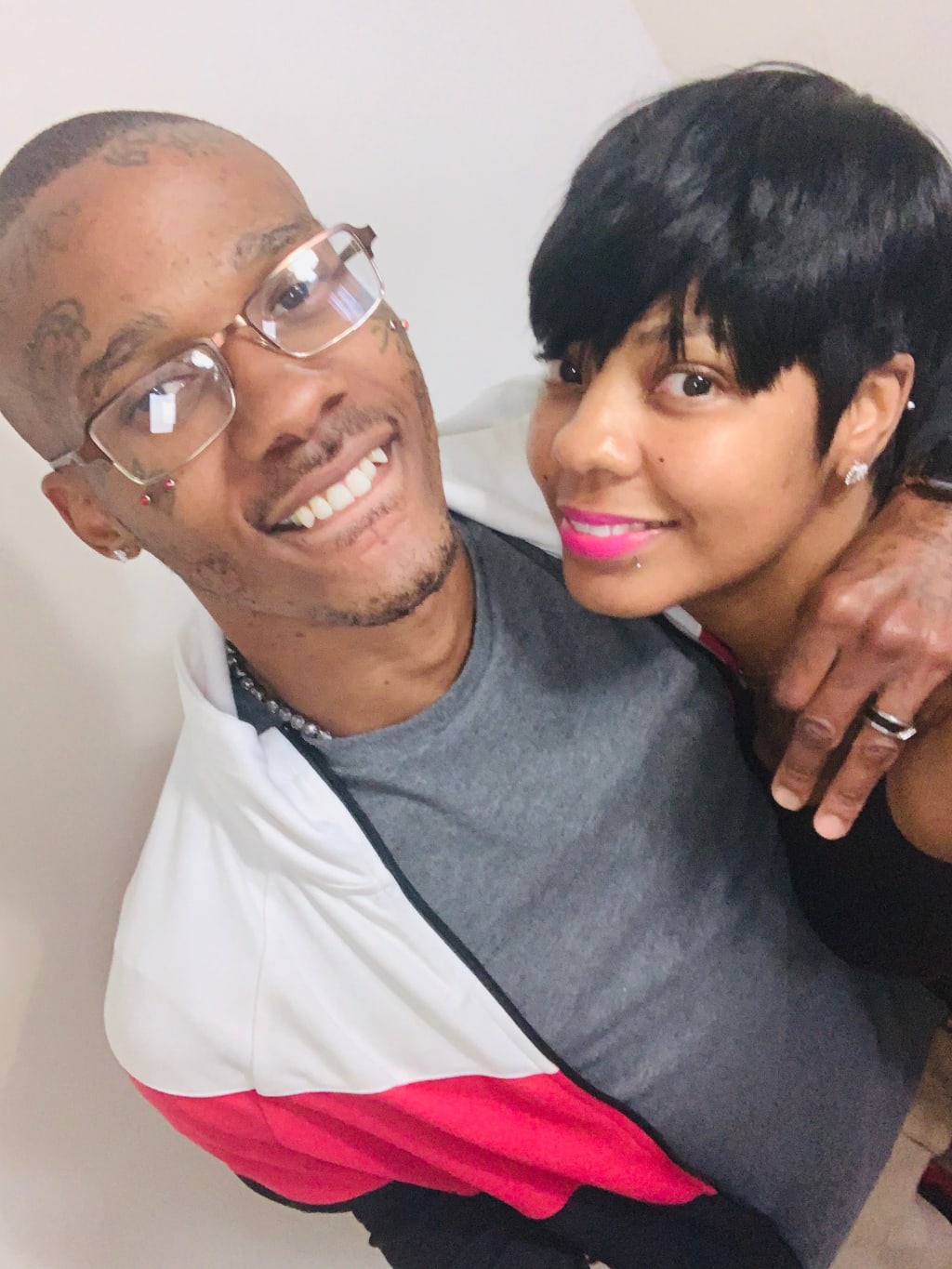 Young Pharaoh VS Trump Supporter, King Face (MUST WATCH!!!)
This LIVE initially started out with King Face (Mr. MAGA Man himself) and I debating on the a previous video I made (coming soon) about men inquiring about a woman's body count (number of men she slept with) and women who sleep with men on the first date. Things took a turn and fans begin asking for me to get Pharaoh in on the live...SO I DID!!!
CHECK OUT THIS HEATED DEBATE!!!
FOLLOW YOUNG PHARAOH:
Website: https://youngpharaoh.net/
Instagram: https://www.instagram.com/pharaoh_aten/
Twitter: https://twitter.com/PHARAOH_ATEN_
Facebook: https://www.facebook.com/PharaohAten/
Instagram: https://www.instagram.com/tbwig_stores/
Snapchat: pharaoh_
Youtube: Young Pharaoh
FOLLOW KING FACE:
Twitter: @kingface_f1
https://twitter.com/KingfaceF1?ref_sr...
INSTAGRAM: kingface_f1
https://www.instagram.com/kingface_f1...
Instagram: https://www.instagram.com/
kingface_f1/?hl=enkingface_f1
FOLLOW ME:
Website: https://www.tahanee.org/
Instagram: https://www.instagram.com/totallytaha...
Facebook: https://www.facebook.com/TahaneeZarinah
Twitter: https://twitter.com/totallytahanee
Email: [email protected] ********************************************************************************************* GET A COPY OF MY NEW NOVEL, "LUST NOW, CRY LATER ON AMAZON https://www.amazon.com/Lust-Now-Later...
Get Involved!!!
What is Generational Wealth?
​
Generational Wealth, is wealth that is passed down from one generation to the next, but here at Generation Next EVERYONE is family and we believe in building up our community while breaking down the walls of racism, prejudice and inequality!
​
What Do We Offer?
​
We Offer A Compensation Plan That Pays You From Over 5 Streams of Income Just For Joining. No Other Company Or Board Gives You The Option To Take A Nap An Watch How Quick Your Money Can Grow For Life An For Your KIDS GRANDKIDS LIFE !!!!
​
​
1. You Are Paid Residual Income From Our Many High Demand Songs, Interviews, Foreign Exchange Trading Seminars Ect. Which We Have Monetized Worldwide. We Are Partnered With iTunes, Amazon, YouTube And Many More
2. You Are Paid Daily Residual Income From The Many Products We Sell - Drink2Shrink, Black Seeds,Silk Prayer/Meditation Rugs,Artist Merchandise Ect.
​
3. Referral Program - You Make 50% Of The Membership Fee That Your Friend Pays To Join * There's Something Called Spill Over Which Mean's You Will Begin To Earn Income From Referrals That You Don't Even Know *
​
4. We Teach How To Create A Demo/Live Account An Begin Trading In The Foreign Exchange Market The Same Thing Major Banks Have Been Doing For Centuries
Crypto Currency,Gold,Tesla & Many More
​
5. Sign Up Here Receive $5 Plus Another $1 For Every Two People You Invite
https://www.guaranteedownlineclub.com/home?code=6tb2lSO0Lh
​
6. Sign Up For Coinbase An Join The Waiting List An You Will Receive $30-$40 in Crypto Currency An We Will Purchase it From You
https://www.coinbase.com/join/tucker_v67
​
*Monthly Packages Mailed Out To Every Member - Herbal Tea That Lowers Blood Pressure, Black Seeds That Are Known To Cure Everything But Death, Digital Downloads Of All Of Our Monetized Products
​
How It Works?
​
How The Generational Wealth Program Works? You Sign Up & Pick Your Level
​
$25 - Executive Position
Earnings - 0.1 % From All Monetized Products For Life
50 % From All Referrals
​
​
$50 - Co-Founders Position
Earnings - 0.3 % From All Monetized Products For Life
50 % From All Referrals
​
$100 - Founders Position
Earnings - 0.5 % From All Monetized Products For Life
50 % From All Referrals
​
*Weekly Raffle For Most Invites*
Trump isn't going to retire from public life, of course, whether he actually launches that oft-discussed conservative media outlet to compete with Fox News or, more likely, just ends up on Fox News a lot. But as a private citizen, none of his petty grievances are worth your time anymore, even if you resolve to treat whatever dirty laundry he airs out as mindless fodder for your occasional bemusement. The economy is imploding, the pandemic is worsening, and the planet has entered a near-permanent state of being on fire. These crises are too urgent for anyone who cares about solving them to pay attention to an embittered has-been.
Watching his audience dwindle will be an alarming experience for Trump. He is sure to lash out, vowing to exact revenge on every enemy he can imagine: the fake news media who treat him so very unfairly, the tech companies who censor him, and the Republicans who abandoned him once he'd outlived his usefulness. It will be the most impressive tantrum he's ever thrown, and as long as you heed my advice, you will be blissfully unaware of it.Schadenfreude-induced interest in Trump's tweets spiked a bit in the election's immediate aftermath, as rubbernecking Americans tuned in to see how badly he'd take news of his loss. But at this point, as he floods the zone with conspiracy theories about fraudulent ballots, obsessively tracking this firehose of anti-democratic misinformation is doing little more than injecting anxiety into your life. Soon, the contents of his timeline will be no more important than that of any of this country's many replacement-level MAGA social media personalities with bald eagle avatars, and I hope you do not follow many of them, either.
The recent drama in Wayne County, Michigan, where officials briefly deadlocked on certifying election results before reversing themselves hours later, is the exact sort of chaos you can and should opt out of. Moments after board members affirmed Trump's loss, he was triumphantly showering them with clumsy praise, mistakenly believing they'd resuscitated his defeated campaign. All of his efforts to overturn the election are still frightening and dangerous, especially since a not-insignificant number of his acolytes fervently believe he won, and will continue to believe him the rightful winner after he's gone. But the implications of this problem extend far beyond his (or any one individual's) posting habits, and its existence does not mean that you, personally, need to follow every single storyline that unfolds between now and Inauguration Day. Should Trump's slow-motion coup attempt ultimately amount to anything more than Rudy Giuliani getting laughed out of a few more courtrooms, not finding out via Twitter will be the least of our problems.
After four harrowing years of inflicting perhaps-irreparable damage on America's strained social fabric, the presidency of Donald Trump at last has a firm expiration date. And although he will technically remain president until noon on January 20, 2021, the healthiest choice you can make right now—for yourself, for the country, for a future that more closely resembles representative democracy than creeping autocracy—is to unfollow him on Twitter as soon as you finish reading this sentence.
(Muting or blocking him is acceptable, too. Whatever it takes to excise these semi-regular infusions of crypto fascist poison from your timeline for good.)
Since Trump took office, having at least a passing awareness of his Twitter comings and goings has been part of following politics: What the president says is news, however badly he misspells it. He has unleashed his trademark randomly-capitalized invective to pick fights with foreign adversaries, send markets tumbling or soaring, and fire high-level officials in his own White House. When he tested positive for COVID-19, it was the glowering visage of @realdonaldtrump that announced it.