You Make A Difference
From your house to the White House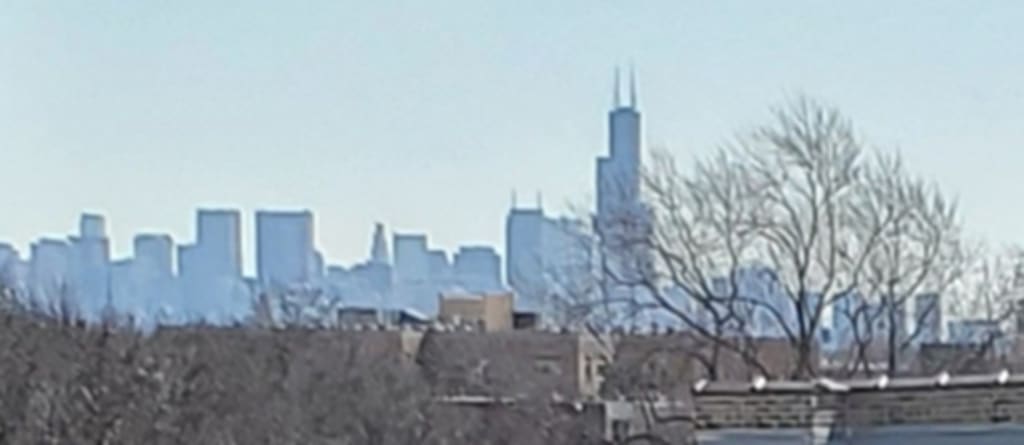 I'm going to miss my view. As a privileged person, the only sacrifice I am really making is I will lose the beautiful view from my balcony. A few weeks ago, a local webzine published a fluff piece about the plan to replace the building across the street from me with a five story rental building ($2000/m rent) and commercial space on the first floor along with enclosed parking. In the article, it stated that residents can bring concerns to an aldermanic meeting two days later. Jimmy's Pizza, a neighborhood staple located in the building in question stated at said meeting that the article was the first they heard of the plan. The alderman was shocked and told the developer to go back to the drawing board in response to Jimmy's concerns. Jimmy's has great New York style pizza and beignets. The establishment employs several neighbors and delivers to residents of the area.
When this wet behind the ears alderman took over the ward, I was all for getting out the alderman who served for decades. The result: an alderman who awards permits without looking at the whole picture and then waffles when one constituent protests.
When that building had a seven-alarm fire less than a year ago, I saw how many working-class millennials lived there. I noticed that Jimmy's Pizza, a sports bar, a Guatemalan restaurant and a personal trainer's business called that building home. No person or animal was hurt in the fire, thank G-d. The sports bar lost its business and at least one resident was displaced.
What's your point, Michel Schwartz?
My point is that we will see several names and issues on the ballot. From the presidential candidates, to the judges, to the city council people, it is important to research the ballot before going to the polls. And once the election winners are announced, voice your opinion to them. The first election I was old enough to vote in, Bill Clinton won for the first time. As an 18-year-old, I sent him a six-page letter of what promises I hoped he would keep now that I gave him my vote.
I also talk to the local Walgreen's manager when I'm upset about something.
Please do vote. Vote your conscience. Be educated when you get in that booth. The judges make a difference. The city committee members make a difference. You make a difference.
Paid for by the committee of intentional voters.
About the Creator
My current day job is working in a service department of a large non-profit. My education is in journalism. My passion is bringing a voice to the community. Every experience I've had brought me to here: a contributing microcosm of society.
Reader insights
Be the first to share your insights about this piece.
Add your insights