Pride Month is something I've noticed for years when growing up. It was something I was so enamored with and in awe of. Watching my family members who were openly out, celebrating their true selves, made me appreciate the significance of the month even more. However, it wasn't until years later that my appreciation grew.
In December of 2019, after my younger brother displayed his courage by coming out to our family, I began to question who I really was myself. At 20 years old, halfway through college, I was fearful. Had I not been living my true self? Had I wasted 20 years of my life? I spent an entire month with these questions in my head until I had figured out who I truly was and mustered up the courage to do what my brother had done a month prior. I came out to my family as pansexual and months later, after more questioning, I came out as nonbinary. I've finally found my true self and the confidence to express myself, openly. It feels unbelievably liberating.
In 2020, my appreciation for Pride Month grew. Although I wasn't able to celebrate in true Pride Month fashion due to the pandemic, I was able to further educate myself and it led to me understanding the greater meaning and significance behind the month.
As Pride Month approaches, I want to remind everyone of the history that made this "Rainbow-Filled Month of Celebration" a reality.
A large majority of Pride events all over the world are held in the month of June to honor the anniversary of the Stonewall Riots that took place in New York City on June 28th, 1969. Most historians today consider this rebellion as the birth of the modern-day LGBTQIA movement.
What Exactly Led to the Stonewall Riots?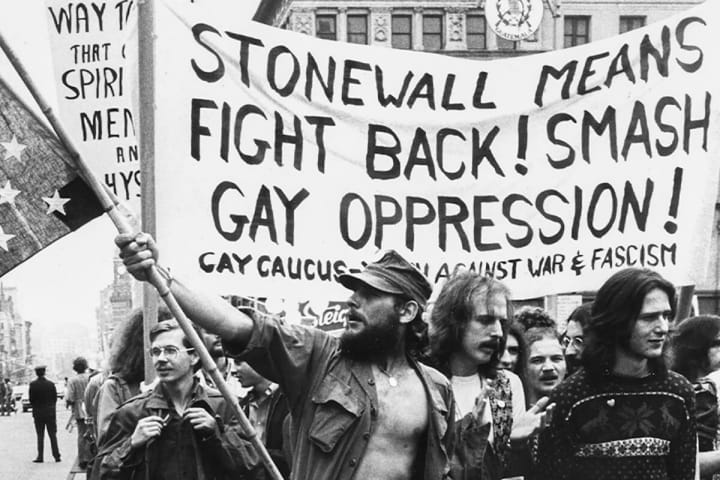 The Stonewall Riots began in the early morning hours of June 28th, 1969 when New York City police raided the Stonewall Inn; a gay club located in a village within the city. At the time, New York City had refused to grant licenses to bars and clubs that served gay individuals, making such services illegal. This raid sparked a riot amongst bar patrons and neighborhood residents as the New York City police forcefully and violently drug employees and patrons out of the bar, ultimately arresting 13 people. The majority of individuals violently removed or arrested at the Stonewall Inn on that early June morning, were drag queens and gay men of color. Six days of protests and violent confrontations with law enforcement outside the Stonewall Inn and within neighboring communities resulted from this police brutality.
We all owe our celebratory Pride Month to black transgender women, the catalysts of this Stonewall event that deserve credit for the state of LGBTQIA progress today.
Marsha P. Johnson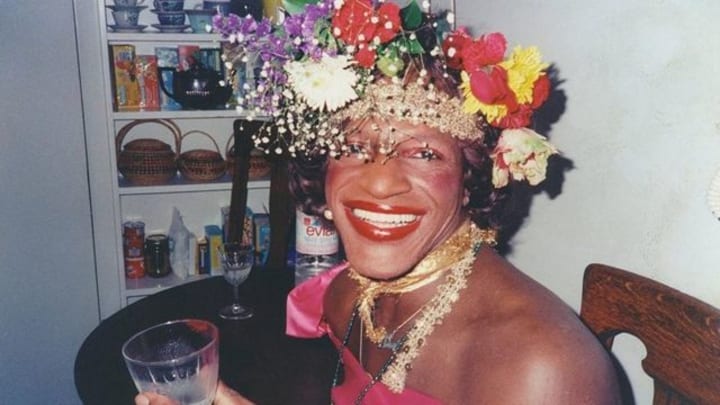 Many individuals within the LGBTQIA Community credit transgender activist, Marsha P. Johnson for the spark that ultimately began the riots against police brutality. Ms. Johnson was noted to be the first person to have thrown a brick or shot glass in law enforcement's direction, igniting the riots that led us to today's current progression.
Today, there's continued optimism that society is beginning to recognize the individuals who made the Stonewall Riots happen, and the importance black trans women have played in the progression of rights the community has been granted today.
The Roles of Black and Latinx Transgender Women
Peppermint, a black transgender drag queen best known from Season 9 of Rupaul's Drag Race, has stated,
"We were at a point where particularly the story of Stonewall was very whitewashed for so long, and now we're going back and people are deliberately reviewing the stories of people like Marsha P. Johnson and Sylvia Rivera,"
Dismissing the roles played by black and Latinx transgender women such as Marsha P. Johnson and Sylvia Rivera during Stonewall, presents a refute within America's society. The political and cultural endowments of these women are highly taken for granted for the progression of the LGBTQIA community. Yet today, these women are often left to fend for themselves when it comes to gaining access to resources that are necessary for them to survive.
Hate crimes against the LGBTQIA community within the United States still exist today, with black and Latinx transgender women being affected the most. These women continually face discrimination from both the LGBTQIA community as well as their own communities.
Pride Today
June is recognized as Pride Month by the LGBTQIA community, and many Pride events still occur on the last Sunday in June to honor the anniversary of Stonewall. The increase in visibility of today's Pride events play a large role in amplifying the representation of the community and tributing the history of the social movement.
While Pride today marks an occasion for the community to come together and recognize the advances and setbacks made in past years, with the inclusion of affirming celebrations; we must remember the black and Latinx transgender women's activism that led us to this point today. We must continue to fight for acceptance of these amazing women within our own community and theirs. We must work to uplift these women not just during Pride Month, but 24/7.
To be a transgender ally, one must be willing to speak up, not just during Pride events, but everywhere. It can be easy to speak up at a Pride march, but we need to speak up when we see or hear injustice elsewhere such as work, school, and anywhere within our local communities.
This Pride Month, educate yourself before dressing head-to-toe in rainbow and covering yourself in glitter -- and think back to who threw the first brick.
Resources
GLAAD. (2017, January 12). Pride Month Resource Kit for Journalists. https://www.glaad.org/publications/pridekit
Ali. (2019, June 28). Why we owe Pride to black transgender women who threw bricks at cops. USA TODAY. https://eu.usatoday.com/story/opinion/voices/2019/06/24/pride-month-black-transgender-women-stonewall-marsha-p-johnson/1478200001/
About the Creator
Nature Lover | Activist | Cancer Survivor | They/Them
I am a queer writer from Arizona sharing my journey and thoughts with you! My writing focuses on my mental health, love of nature, and everything in between!
Reader insights
Be the first to share your insights about this piece.
Add your insights