Why the Oscar Ratings Keep Tanking
Oscar Viewers Dropped 58% from Last Year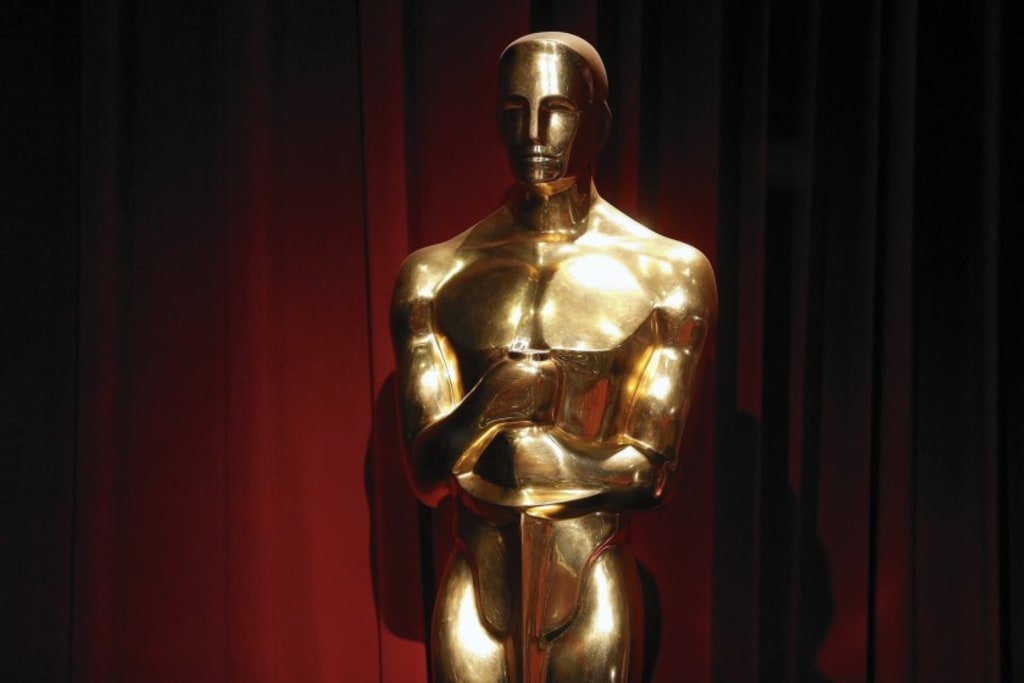 I chose not to watch the Oscars last night.
The thought of being lectured by "woke" Hollywood elites churns my stomach, and so I watched two West Coast Baseball teams duke it out on the diamond. As a Midwesterner, that's incredibly uncommon, but desperate times call for desperate measures. In fact, had Olympic Curling been on, I'd chosen that over the virtue signaling actors at the podium last night. Many Americans must feel the same as I. Last night, less than 10 million viewers tuned in, a 58% drop from last year. Sadly, those living in Hollywood's Ivory Towers fail to comprehend why we the peasants turn up their noses on the film industry's special night. For many of us, the reasons are obvious.
Very Few Recognize the Winning Choices
From the 1940's to the 1970's, the Best Picture Oscar went to a top-10 box office blockbuster nearly nine times out of ten. In other words, moviegoers were familiar with the top choices because they had paid to see those films in the movie theater. According to Wikipedia, "Comparatively, Best Picture has not been awarded to a top 10 box office film since 2004." Out of this year's 56 potential Oscar winners, I've heard of five of the movies and seen three. I'm not a movie aficionado, but I would enjoy cheering for a movie which I've actually seen.
People are Tired of the Political Hypocrisy
I'm all for the First Amendment. However, when I turn on an awards ceremony, I do so for the entertainment factor. In recent years, the entertainment world has veered into the world of political grandstanding, primarily for the leftist political ideology.
According to news reports, several celebrities utilized their acceptance speeches to address current events. Of course, one of the primary targets was law enforcement. These same celebrities berating police benefited from an ample number of officers stationed around the venue to protect them from society's riff raff. I imagine many of last night's honorees admired Lebron James' attack on law enforcement and followed in the NBA star's footsteps. Rhetoric degrading our nation's police only foments further unrest. These self aggrandizing celebrities enjoy the luxury of living behind walls and state of the art security systems, while the common folk suffer the consequences of irresponsible gaslighting. Let's get back to the winners thanking God, the family, and directors instead of stirring up tensions with hateful discourse.
People are Tired of the Virtue Signaling
If actor's aren't verbally attacking our men and women in blue, they hound America with their calls to combat climate change. We commoners might be more apt to listen to their impassioned pleas if they didn't show up in gas guzzling SUV's or jet around the planet to give speeches on climate change. And then, there's the issue of kids in cages.
During the Trump Administration, celebrities paraded across the stage berating President Trump for incarcerating kids in cages on the Southern Border. These stars of film showcased their ability to cry on command and beg Americans to rise up and free these immigrant children. This issue failed to surface under Obama's tenure, even though his administration built the cages. According to reporters, the topic wasn't raised last night, even though border security continues to oversee kids in cages. In fact, the immigration status at the southern border is a current nightmare, but the celebrities ignored the situation...presumably because a politician they supported and campaigned for lives in the White House.
Until Hollywood understands the American people don't want to be lectured, they can expect Oscar ratings to drop even further. If they insist on political oratory, then they should consider a concerted effort to exemplify the changes they deem necessary for the nation's betterment and the world's survival. If they want to draw Americans back to the television on Oscars Night, the organizers need to force the nominees to stay focused on their performances, not their politics.