Who Investigates Trump's Investigators?
Trump's Aides, of Course!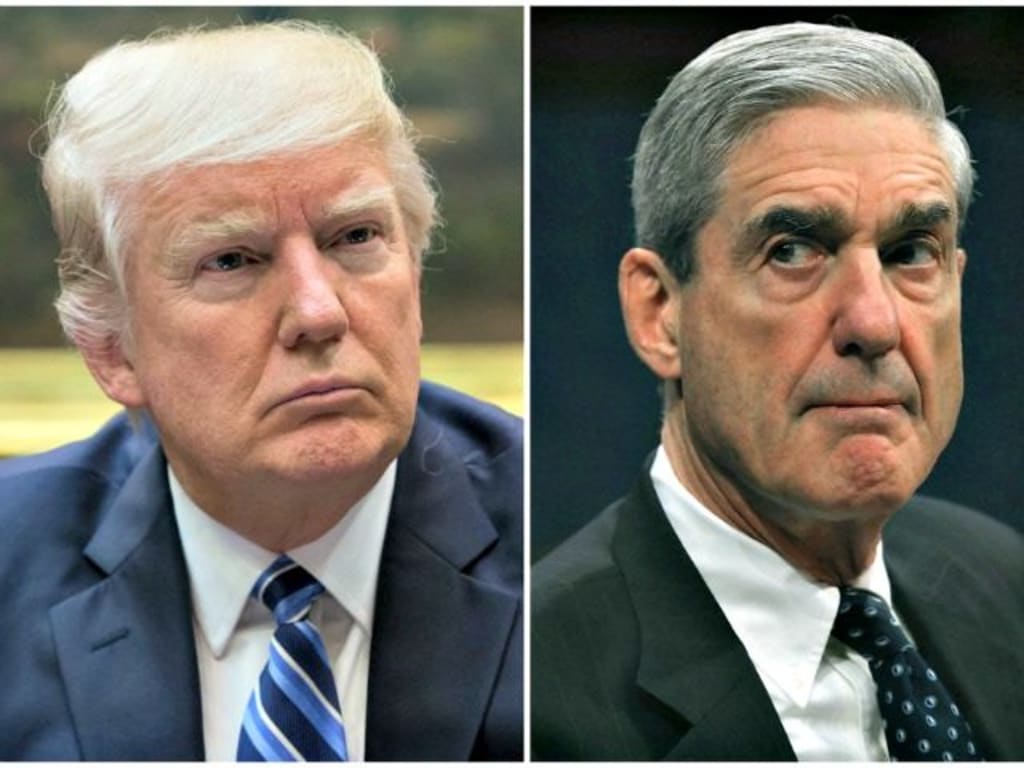 There's nothing like the executive ability to pass out pardons to family members, and it looks like President Trump might be making moves to do exactly that.
After working to put some family members and close colleagues in key positions in his close circle in the White House—son-in-law Jared Kushner, for instance, is his senior adviser, in addition to heading up the Office of American Innovation—it seems as though Trump might be looking into whether he can issue pardons to these individuals (including himself) for any wrongdoings that may have occurred on his watch.
According to Washington Post, "Trump has asked his advisers about his power to pardon aides, family members and even himself," in connection to the ongoing special investigation Robert S. Mueller III is conducting into the possibility that Russia may have worked to get Trump into the White House.
The news that Trump is looking into such pardons is disturbing, to say the least, according to Senator Mark Warner. Warner is a senior senator from Virginia and vice-chair of the intelligence committee, in addition to being a Democrat.
"Both the Senate intelligence committee and special counsel Mueller are currently investigating whether any coordination occurred between Russia and individuals associated with the Trump campaign," Warner said. "The possibility that the president is considering pardons at this early stage in these ongoing investigations is extremely disturbing."
What's perhaps most interesting about this current scandal is that aides to President Trump are currently doing some investigations of their own into special counsel Mueller and his investigators. As has been his way, Trump only recently stated that he was aware of potential conflicts of interest between Mueller's investigators and said he'd make that information available "at some point."
Of course, he made these comments to The New York Times, an organization which Trump has described as "failing" multiple times on Twitter. Whether Trump will actually make this information about the conflict of interest available remains to be seen. He has made bombastic claims about various topics ranging from former President Barack Obama's actual country of birth to whether his offices were wiretapped by Obama with very little to back him up, so the conflict of interest he claims may or may not actually exist.
The fact of Trump's team now trying to find juice about Mueller's team is disturbing, to say the least, and seems to point once more to the schoolyard politics that Trump seems to engage in regularly. If someone is going to say bad things about you, you need to dig up dirt on them. If Mueller is to truly do his job as special counsel into the Russian investigation, he needs to be allowed to do so without having to look over his shoulder and wonder what Trump and his team might attempt to dig up next about him or his investigators.
Jay Sekulow, one of Trump's private lawyers, said that there were concerns that the president had regarding whether Mueller would stay within the scope of the Russia investigation. Reportedly, part of Trump's worry is that Mueller will want to poke into the financial reports of Trump and his family.
"The fact is that the president is concerned about conflicts that exist within the special counsel's office and any changes in the scope of the investigation," Sekulow said. "The scope is going to have to stay within his mandate. If there's drifting, we're going to object."
Reportedly, some of Trump's past real estate dealings are also being investigated, possibly including the sale of a Palm Beach estate to a Russian oligarch for $95 million back in 2008.
Mueller's probe also includes an investigation into whether Trump obstructed justice with his dealings with fired FBI director James Comey.
Trump and his team of investigators and aides are reportedly attempting to "corral" the probe in an effort to "stymie" the work of Mueller and his team. There are also those that have suggested that, like Comey before him, Mueller could also get the axe from Trump, but Congress has already said that such a move would be "politically painful" for Trump.
Because Deputy Attorney General Rod Rosenstein was the person who hired Mueller, Trump himself can't technically fire Mueller, but if Rosenstein were to refuse an order to fire Mueller from Trump, Trump could fire Rosenstein, according to The Daily Beast. Such a move could be disastrous for Trump, as claims that he obstructed justice in the first place would only grow stronger.
"I think that the statements that some Republicans like Lindsey Graham (R-S.C.) have made—saying that that would be a catastrophically foolish error with massive consequences for the administration—have gone a long way to signal that there would be very bad things that follow if he tried that stunt," Sen. Sheldon Whitehouse (D-R.I.), a member of the judiciary committee, said.
Meanwhile, the world will continue to watch and see what either team of investigators—Trump's or Mueller's—will ultimately turn up.
controversies
trump