(White?) Nationalism at the Walmart on the 4th of July
If I had been there, would I have kneeled?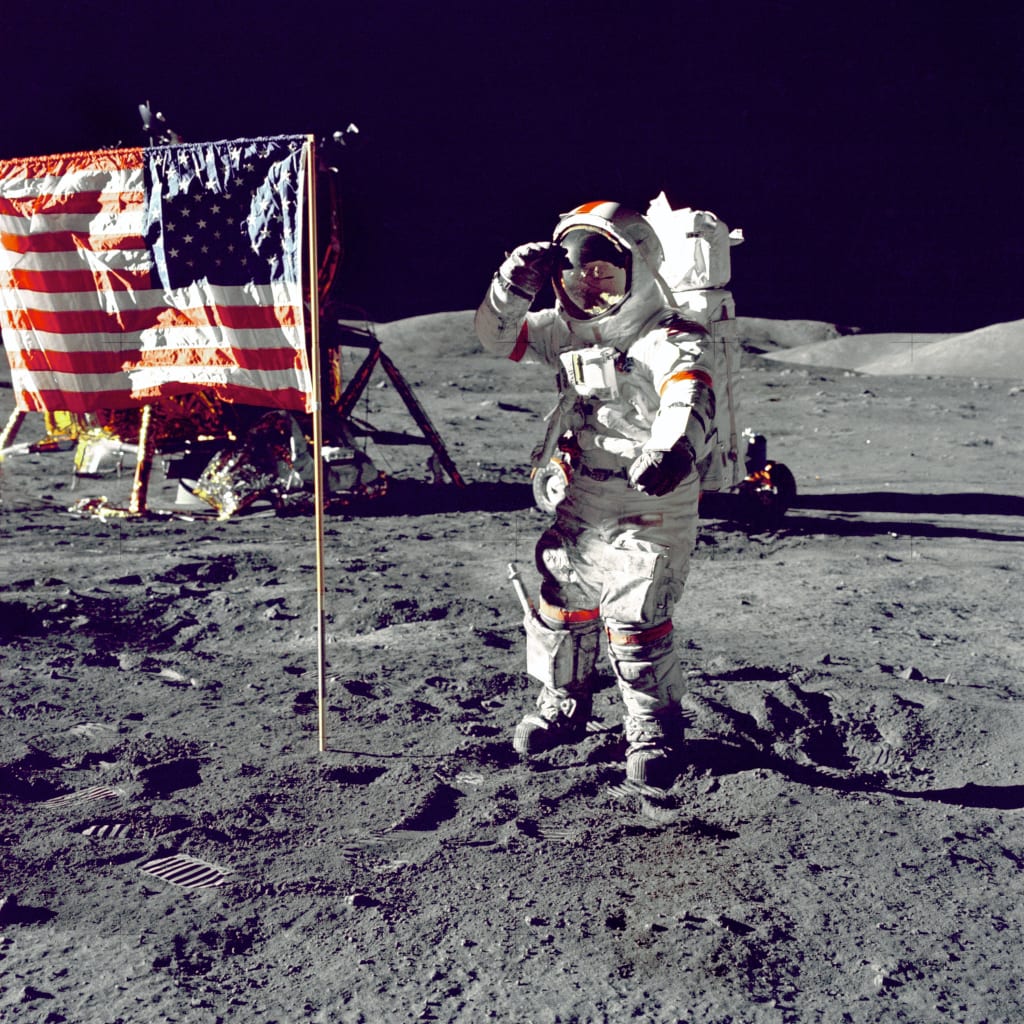 Photo by NASA on Unsplash. A non-white, non-cis male has yet to walk on the moon.
I don't know exactly when we started doing this, but at some point in time my brother and I (both cis white males) began referring to Walmart as "the temple." We've never really discussed why we do this. Like a neglected gardening aisle in the back of a Walmart, the moniker might lose its charm if we pay too much attention. But who or what would be the Almighty in this scenario? Sam Walton? Stockholders? Money itself? The ancient Greeks and Romans had many gods.
Even if we don't say it in words, the entire experience of walking through this Walmart or that Walmart is always enjoyed partially because of that "joke" we told once and keep telling ourselves. If cheap shopping is a religion then we, as good capitalists, must pay tribute, with money or, more often than not, walking through purchasing nothing. Our city, Sioux Falls, SD, has four Walmarts, which on Google Maps look like jewels in a Burger King crown, or fortresses keeping the cornfields from taking over.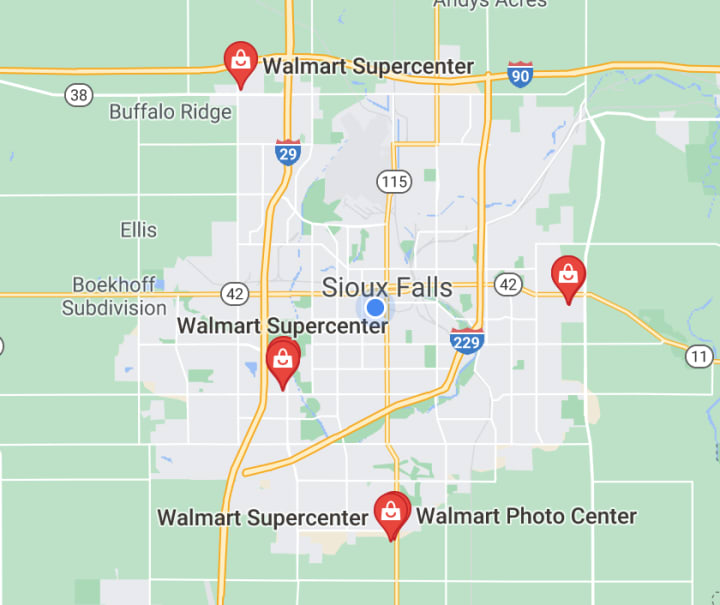 Two days ago, over the 4th of July holiday, shoppers in the produce section of a Walmart in Haslet, TX, broke into song, seemingly spontaneously. If country music had been playing, it's hard to think this would have happened. The flags and the silence seem to have created a Pavlovian response. If we sing, the silence will be gone, and the flags will have more purpose. We will be rewarded with a sense of pride in our country, in each other and, of course, the Walmart.
My personal attachment to Walmart ("You want to go to the temple?") is complicated. Add to this the ongoing discussion about the flag in terms of race (Macy Gray wants a new one, I do too) and all the connotations the national anthem has had since its creation and I am lead to one question that ruins the whole sentiment for me:
Would I have kneeled?
What would I have done had my selection process of an overpriced organic watermelon been interrupted by the national anthem being thrust upon me? Perhaps someone in the automotive section was kneeling, we may never know. Unquestioned group behavior bothers me the most, regardless of being problematic beyond that. The implicit racism behind spontaneous nationalist outbursts is secondary for me, and this might be because of my race.
I've never been to Haslet, TX, let alone shopped at that Walmart. I wasn't there. Perhaps I shouldn't judge. But if this is about national pride, and if the millions who have seen and shared the video on TikTok and Twitter were also not there, or might not even live in the same time-zone as where this happened (I do, in your face), then why am I, somewhat proud to be an American, having such an adverse reaction?
It could be that I'm just jealous of all their Walmarts.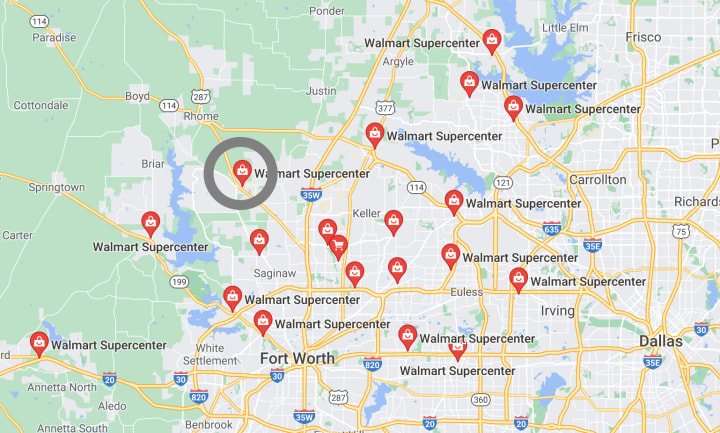 "It doesn't get more American than this," says Fox News.
My first instinct might have been to keep shopping as if nothing was happening. Under the pressure, I might have started saying the pledge of allegiance by accident. I can't imagine myself singing along, but I can imagine a scenario where all the pressure to do the right thing resulted in my doing just the opposite, in the eyes of the majority present: ripping off all of my clothes and jumping head-first into a flimsy cardboard box of mushy avocados, screaming, "I'm white! I'm white! I give up!"
I'll never know. I wasn't there.
Does it matter that most of the support I've seen for this happening has been from white people and that I am white also? Probably. Does it matter that Haslet, TX, where this "patriotic" event occurred, is in the same state as Galveston, where Juneteenth was first celebrated, and Houston, where Sandra Bland died? Maybe not. But it would be cool to see a non-white, non-cis male salute the flag on the moon, even in a spacesuit not purchased at the temple.