What an Onondaga County Executive Can Do for the Community
County executives play a vital role as one of the arms of the local government.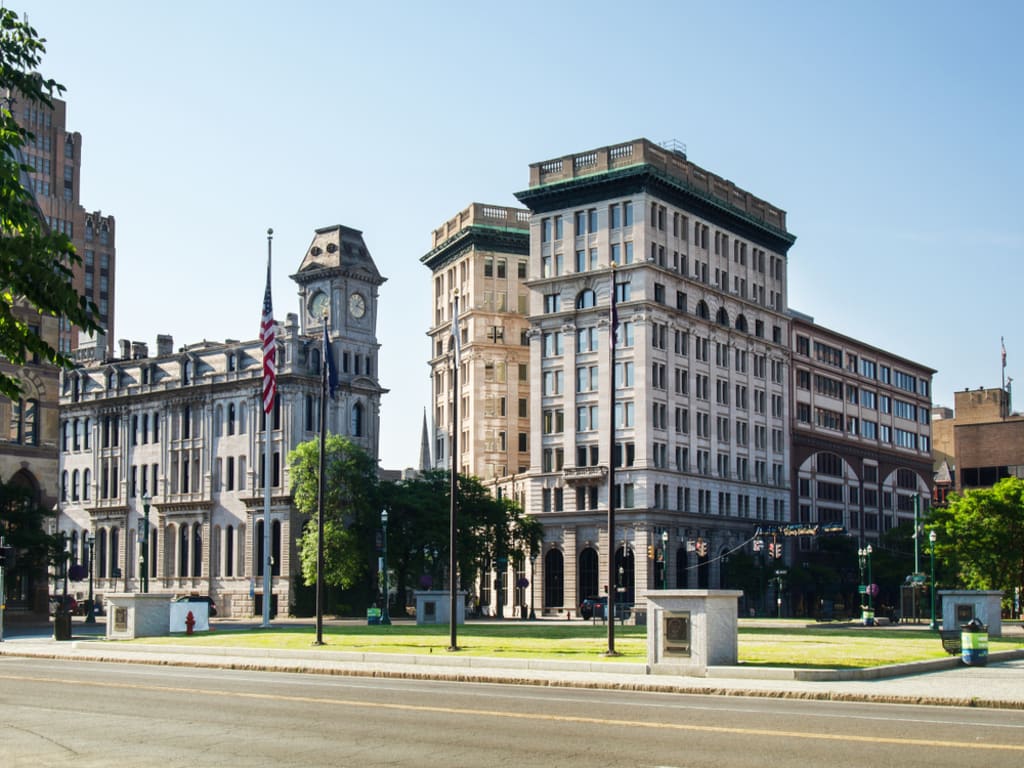 Each state is divided into different counties because one state is geographically too large to be controlled entirely by just one government leader. To have better and more localized service delivered to the community, county executives act as heads of each subdivision in the state.
In New York, for instance, Onondaga is one of the counties, with Syracuse as one of its more popular cities. Apart from being progressive, there are still many needs and problems that have to be adequately addressed and solved to ensure that the citizens are happy and well-served.
That said, here's a list of possible problems in Onondaga that a county executive can address:
1. Think About Improving The I-81
The I-81 is one of the most important interstate highways that go through Syracuse and the rest of the state of New York. As effective as it may be, it is also aging, especially with its high traffic of vehicles every day. Thus, it needs to be replaced or improved. Talks between the Mayor and the County Executive are going on about that at the moment, and it's most likely going to be the Community Grid Alternative that will replace the I-81.
This replacement is going to be exciting for Onondaga County. This project means that the 1.4 mile-long highways running through downtown Syracuse will be replaced. Traffic will be rerouted and opened on I-481, as this will become the new I-81. The old I-81 replaced by the Community Grid Alternative will then be known as the Business Loop 81, since it runs through downtown Syracuse.
Though this project is expected to take five years to complete, and will need a lot of funding, it can bring positive changes to Syracuse and the whole of Onondaga county. This means better traffic situations across major areas in Syracuse, which makes it easy for people who daily commute to work and school. Remember that in this area, some major universities and hospitals keep it busy.
To learn more about these projects, visit this website.
2. Modernizing The Current Infrastructure
Much of the current infrastructures around Syracuse and Onondaga as a whole are also getting old. It's not just about the roads and the buildings, but it's also about the water system across the area. The water problem is one of the biggest problems that the current county executive inherited from his predecessor, and is also one that warrants the most attention.
The sewer systems and pipes running around Syracuse are failing, because they have served their purpose within their lifetime. There is a need to replace these with newer and more modern sewage and piping systems. Addressing this problem means that the county can take better advantage of one of its most abundant resources in Central New York, which is water. If done efficiently, this can even drive down the water utility cost of residents around Onondaga.
3. Address The Economic Development Concerns Of The County
Economic development is highly possible in Onondaga County with its attractive geographical location. Since it is in Central New York, there is so much potential to open up the whole county to more businesses. This can be done through the private sector, of which more are needed since these are the ones that are most capable of opening up more businesses in the county. More businesses translate to higher economic development, and you can just imagine all the economic opportunities the residents will have. An increase in businesses also means better commercial rates for the city, as more revenue and taxes come in.
4. Alleviate Poverty
The success of economic development also addresses the pressing issue of poverty. The problem with poverty in Syracuse and Onondaga County is that it's intergenerational. This means that families, particularly minorities, have been stuck in the same cycle for two to three generations. Despite the affordable schools and housing systems around the area, there are still many who end up out of school, doing meager jobs that won't be enough to meet the needs of their families, as they grow and expand.
Addressing the problem of poverty starts by looking for incentives to put more children into school, as well as providing more jobs in the community for parents who are currently unemployed.
Conclusion
These problems and developments are only a few of what an Onondaga county executive can help with to serve the local people better. When these problems are met and addressed, the needs of the people of Onondaga are also addressed better.