We The People
We will live in a world where love prevails.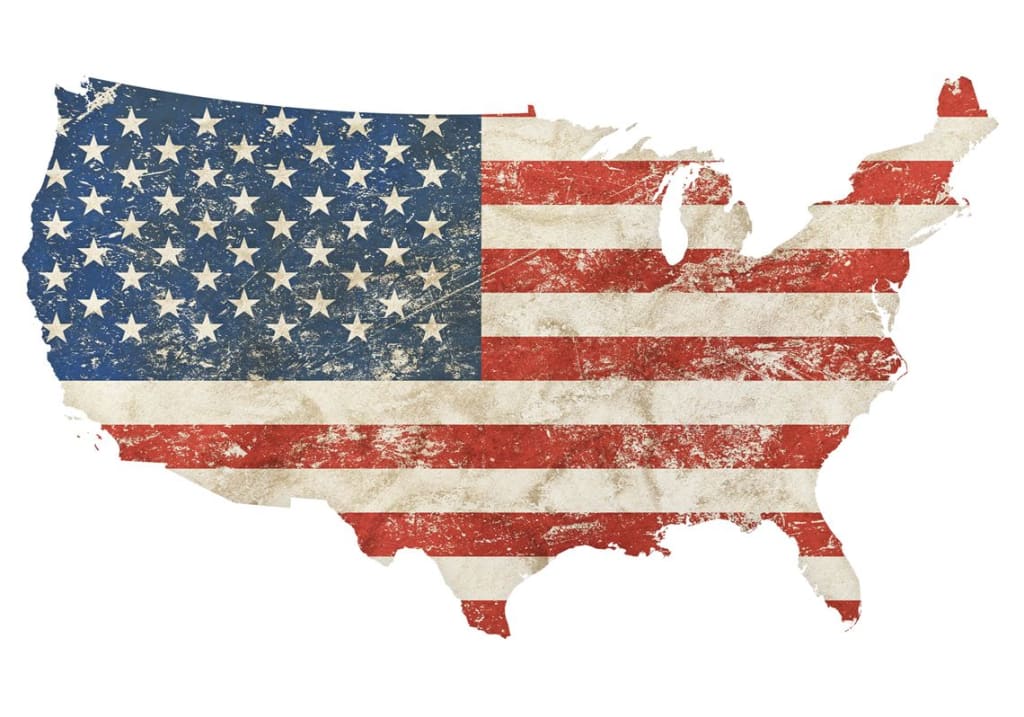 Dear Donald,
On the eve of the final day of your presidency, I ponder to myself what the last four years of your authority have represented. I sit back and think of all the images of angry white people waving confederate flags and screaming racial slurs. I remember the sting of anger as the verdicts passed "not guilty" on multiple officers over the deaths of innocent black civilians. I hear the cries of those who have lost loved ones to a virus that could have been contained. I still stand in disbelief as multiple "Americans" turn their backs on their country. I see the West Coast burning while Antarctica turns green. Billionaires become trillionaires, while homeless people die on the street.
We knew your presidency would be awful. We knew you were incompetent. We know you are a racist and we know you are a traitor... but did it have to be this way? Did 400,000 Americans have to die from Covid-19? Did white nationalists need to feel emboldened? Did there need to be a thin blue line? Did you really need to stop the steal? There were so many opportunities to make the world better and instead you made it worse. You spread lies. You lacked integrity to the fullest extent. The worst part of it all, is that you emboldened people to march into the fire with you.
I hope that one day you are able to look back and remember that WE, the people, held you accountable for your actions and voted you out. We held you accountable for your lies, your slander, your hatefulness. Your ego kept you blind. We woke you. You underestimated the true strength of the citizenry of this country and for that, amongst so much more, you lost.
Now we have hope. Hope for a better future. Hope that people will not have to live in a world where they fear for their lives because of the color of their skin. Hope that they won't have to worry about contracting a virus at the grocery store. Hope that our government will once again have class and civility. Hope that our children will grow up in a world where everyone has equal opportunities for success and happiness. Where love can be love and people can be united. A world where everyone can have a voice.
Out of darkness and into light. The path ahead is illuminated. The past four years have not been easy for many reasons. It is hard to see the light while such darkness surrounds it. Over the past four years we have witnessed trials we never thought we would, but in turn, this has also led us to conquer adversities we never thought we would have to. These trials have strengthened us and allowed us to build a stronger moral foundation. It has allowed us to peer into our broken system and to hold our leaders accountable. It has shown us the moral failings and scars of our country which we have tried to hide for so long. It has given us resolve and built our determination to do and to be better.
We the people of the United States of America have made our voices heard. We will not stand for racism or bigotry of any kind. We will not stand for dictators who wish to silence our voices. We will not live in a world where people are judged for who they are. We will not live in a world where everyone is not equal. We will hold our leaders accountable to expressing the highest levels of compassion, integrity, humility, honesty, and empathy for all. We will live in a world that is healthy and thriving. We will live in a world where love prevails and where people are truly able to pursue life, liberty, and happiness.
So goodbye, Donald. We will not miss your lies. We will not miss your treachery. We will not miss your chaos and we will most certainly not miss that orange complexion. We will be reborn from the ashes and we will rise to greater heights than ever before. With peace and love, we will truly overcome the darkness and bring the world back into the light.
Best wishes on your life in prison,
The Citizenry of the United States of America
humanity
Thank you for taking the time to enjoy my page. Keep coming back to keep up with current published content.
Receive stories by Michael Crone in

your feed