Viola, Heather, & Summer
Three Women: Viola Liuzzo, Heather Heyer, & Summer Taylor, three Caucasian women fighting against racism until their lives ended in tragedy.
Viola, Heather, and Summer
Three women who are not like any other women or any other racist Karens. These women (Viola Liuzzo, Heather Heyer, and Summer Taylor) were heroines fighting against racism until their lives were cut short by the hands of unfortunate white racist terrorism. These are their stories.
1965: Viola Liuzzo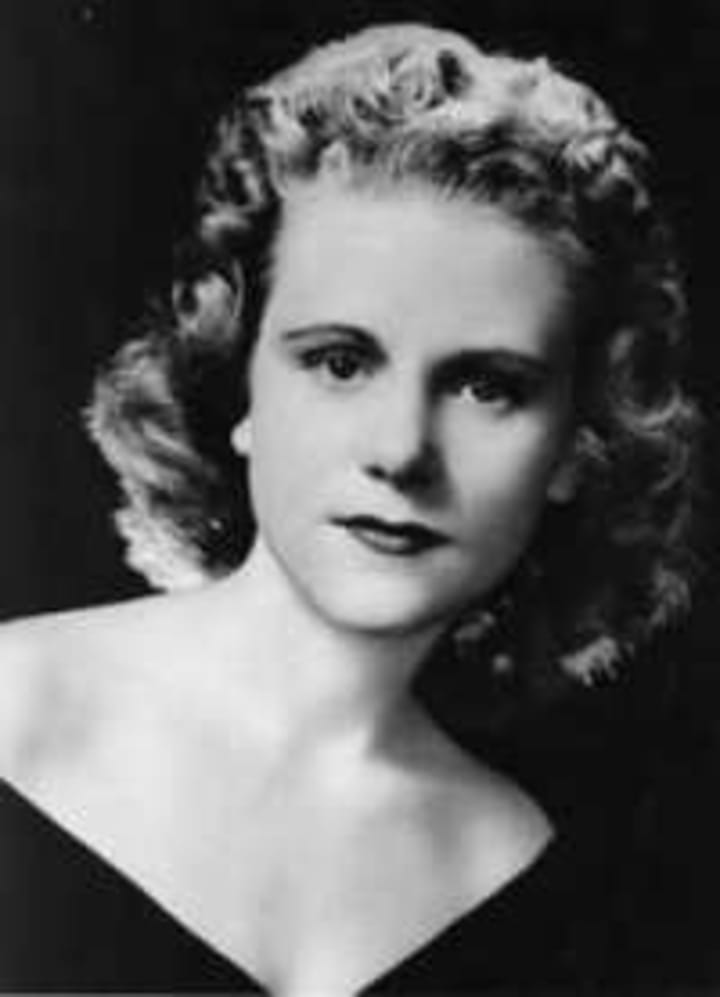 Viola Fauver Liuzzo was born on April 11, 1925, in a small town in California, Pennsylvania to her parents Heber Gregg and Eva Wilson. Her family lived very poorly during the Great Depression Era. Throughout the era, the schools she attended did not have adequate supplies and the teachers were too busy to give extra attention to children in need. Liuzzo never began and ended the school year in the same place having spent much of her childhood and adolescence poor in Tennessee. She experienced the segregated nature of the South firsthand. It was where she wanted to begin her activism against racism. During the Civil Rights Movement era, Liuzzo became a huge part of the movement. She helped organized the Detroit protests, attended the civil rights conferences, and worked with the NAACP. She drew a close friendship with her housekeeper and Sarah Evans, who she met while she was working at a grocery store. On March 21, 1965, she and more than 3,000 marchers led by King began their trek from Selma to Montgomery to campaign for voting rights for African Americans in the South. Unlike previous attempts, activists on this march were protected from outside interference by U.S. Army and National Guard troops. In addition to participating in the march, Liuzzo helped by driving supporters between Selma and Montgomery. The group reached Montgomery on March 25, 1965, and King gave a speech on the steps of the state capitol building to a crowd of approximately 25,000 people.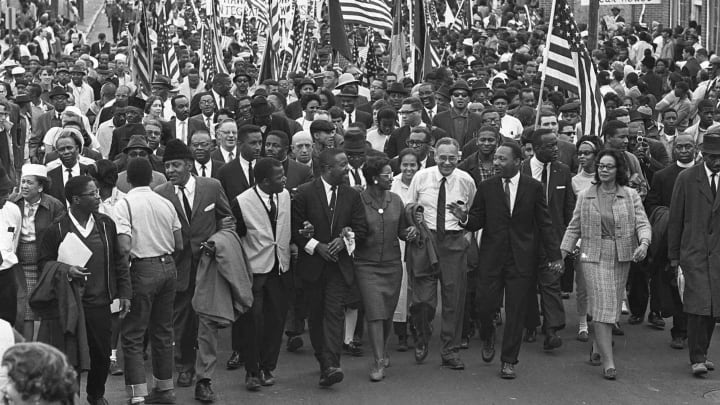 On March 25, 1965, Liuzzo was giving marchers and volunteers a ride back to Selma with the help of 19-year-old Leroy Moton. She was warned by James Orange, that it was dangerous and that she should not go out to Montgomery but Liuzzo assisted it was fine and drove. After dropping passengers in Selma and getting gas at the Selma gas station, Four members of the Ku Klux Klan stop and saw Viola and Leroy Moton pulled at the red light. One of the Ku Klux Klan shots fired at the two shooting her twice in the face when she was about to outrun them while Moton was never shot but was covered in Liuzzo's blood.
She was 39 years old.
2017: Heather Heyer
Heather Heyer born in May 29, 1985 at Charlottesville, Virginia to her parents: her mother Susan Bro and her father Mark Heyer. When she was five months old, her parents split up. Heather had dreams of becoming a lawyer. She graduated high school in 2003. Before the Unirally, On the Friday night before the rally, hundreds of white nationalists led by Richard B. Spencer marched on the University of Virginia campus in Charlottesville, Virginia. Heyer's friend was livestreaming the videos on Facebook. She saw white supremacists and neo-Nazis marching with torches and openly giving Nazi salutes. Heather's friends said that the videos scared Heather. They decided not to go to Saturday's much larger Unite the Right rally, because they thought it would be even more dangerous. But later that night, Heather texted her friend, "I feel compelled to go, to show solidarity." The last thing she posted on her Facebook account:
"If you're not outraged, you're not paying attention."
On August 12, 2017, the day of the rally, many people stayed away. Those who came to the rally saw demonstrators with weapons and white nationalists with Nazi and KKK symbols. In the late morning, the local government declared a state of emergency and tried to stop the rally, but no one left. Instead they moved to other streets in the downtown area. The Virginia National Guard came to help the local police, but none of them seemed to know what to do. Some of the white nationalists, including Christopher Cantwell and former KKK grand wizard David Duke. Heather arrived about 1 pm with two colleagues from the law firm wearing a black t-shirt and pants in preparation for her shift as a waitress later that night. They began walking down Water Street. A video shows Heyer stopping to speak to a woman wearing a helmet, apparently asking why she was with a hate group of violent white men. The women did not answer. They continued to Fourth Street, after encountering right-wing demonstrators, some with weapons. A vehicle enters plowed into a crowd of protesters including Heyer and her colleagues The man behind the wheel who rammed them was identified as James Alex Fields Jr.
Nineteen people were injured including Heather Heyer. Unfortunately, Heather's injuries were severe and it was too late. She died at from her injuries.
She was 32 years old.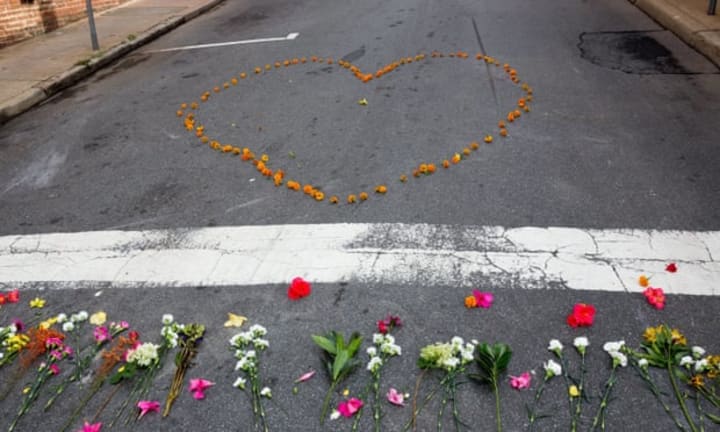 2020: Summer Taylor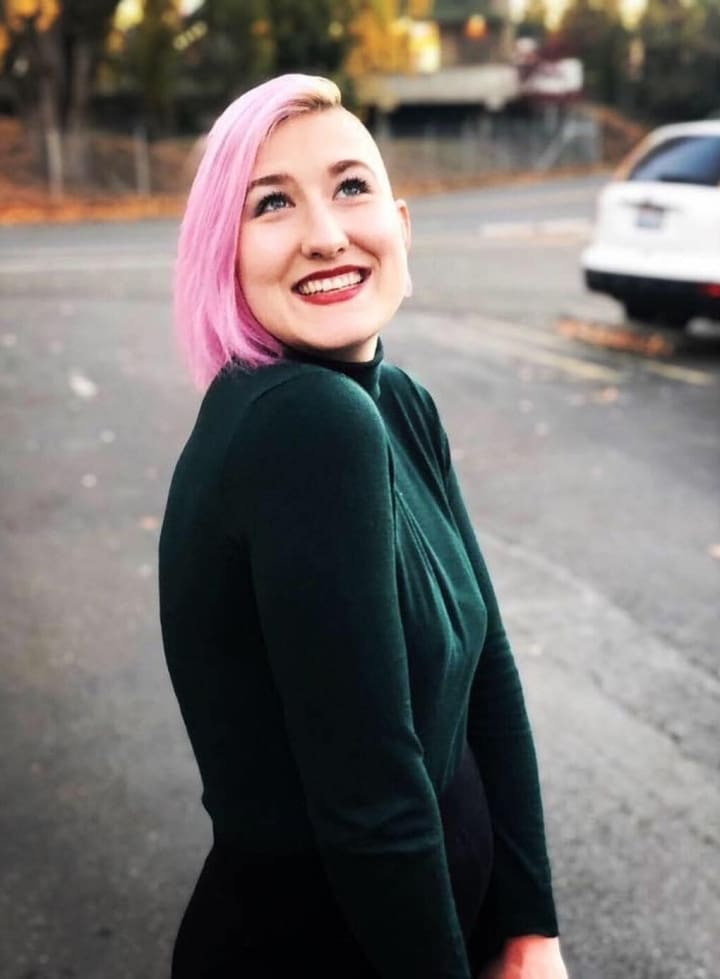 Summer Taylor was born in 1996. According to families and friends, Summer was a huge supporter of the LGBTQ and a supporter of the Black Lives Matter movement. Taylor worked as a veterinarian tech at Urban Animal. On July 4th, Summer Taylor was participating in a peaceful protest for the in the wake of George Floyd's death. A white Jaguar racing toward a group of protesters standing behind several parked cars, set up for protection. The car swerves around the other vehicles and slams into the two protesters, sending them flying into the air. The driver fled the scene after hitting the protesters. One protester got in a car and chased the driver for about a mile. He was able to stop him by pulling his car in front of the Jaguar. Taylor was hit severely and the other person who was hit remained in serious condition.
Taylor died at the hospital.
She was 24 years old.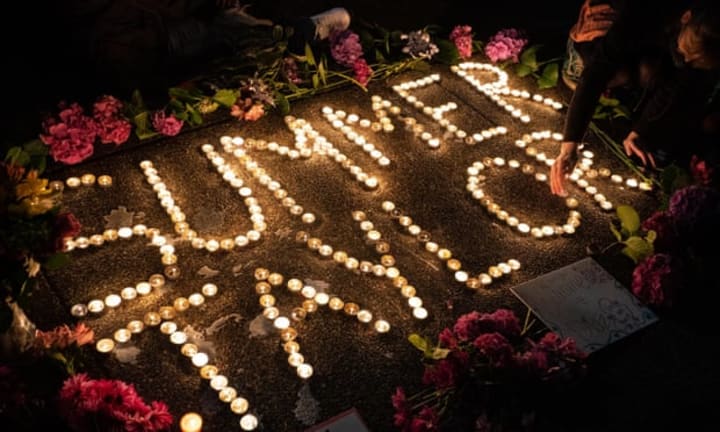 Their Legacies
The police arrested four members of the Ku Klux Klan for the killing: Eugene Thomas, Collie Leroy Wilkins Jr., William O. Eaton and Gary Thomas Rowe. Thomas and Wilkins were sentenced to 10 years in prison; Eaton died before his sentencing. Rowe had immunity from prosecution and went into the witness protection program. Viola leaves behind her five children: Mary Liuzzo Lilleboe, Sally Liuzzo Prado, Tommy Liuzzo, Penny Harrington, and Anthony Liuzzo Jr.Viola has portrayed by actress Tara Ochs in the Academy Award-nominated film Selma. James Alex Fields Jr.,who plowed the others including Heather has been found guilty and sentenced to life in prison. Heather Heyer's mother Susan Bro decides live her daughters legacy to run an organization in honor of Heather.In December 2017, Fourth Street in Charlottesville, where Heather was killed, was given the name "Heather Heyer Way" to honor Heyer. Detroit rapper Eminem named Heyer in his song "Like Home" from the album Revival.
The driver identified as Dawit Kelete who plowed Summer has been charged with vehicular homicide, vehicular assault and reckless driving. A Gofundme was created for Taylor to treat for her injuries at the hospital but since her passing they used it for funeral funds.
Even though these women lives were cut short, their names will be remembered as women who stand up and fought against racism.
Links
https://simple.wikipedia.org/wiki/Heather_Heyer
New York Times
https://www.theguardian.com/us-news/2020/jul/06/summer-taylor-death-seattle-protest
https://www.biography.com/activist/viola-gregg-liuzzo
https://www.cnn.com/2020/07/09/us/seattle-protesters-car-death-man-charged/index.html
About the Creator
Hello, My name is Gladys W. Muturi. I am an Actress, Writer, Filmmaker, Producer, and Mother of 1.
Instagram: @gladys_muturi95
Twitter: @gladys_muturi
Facebook: facebook.com/gladystheactress
YouTube channels in the works
Reader insights
Be the first to share your insights about this piece.
Add your insights