Vile People
There's no good in vile people; vile people have the blackest hearts in the world, no good can heal what they have done.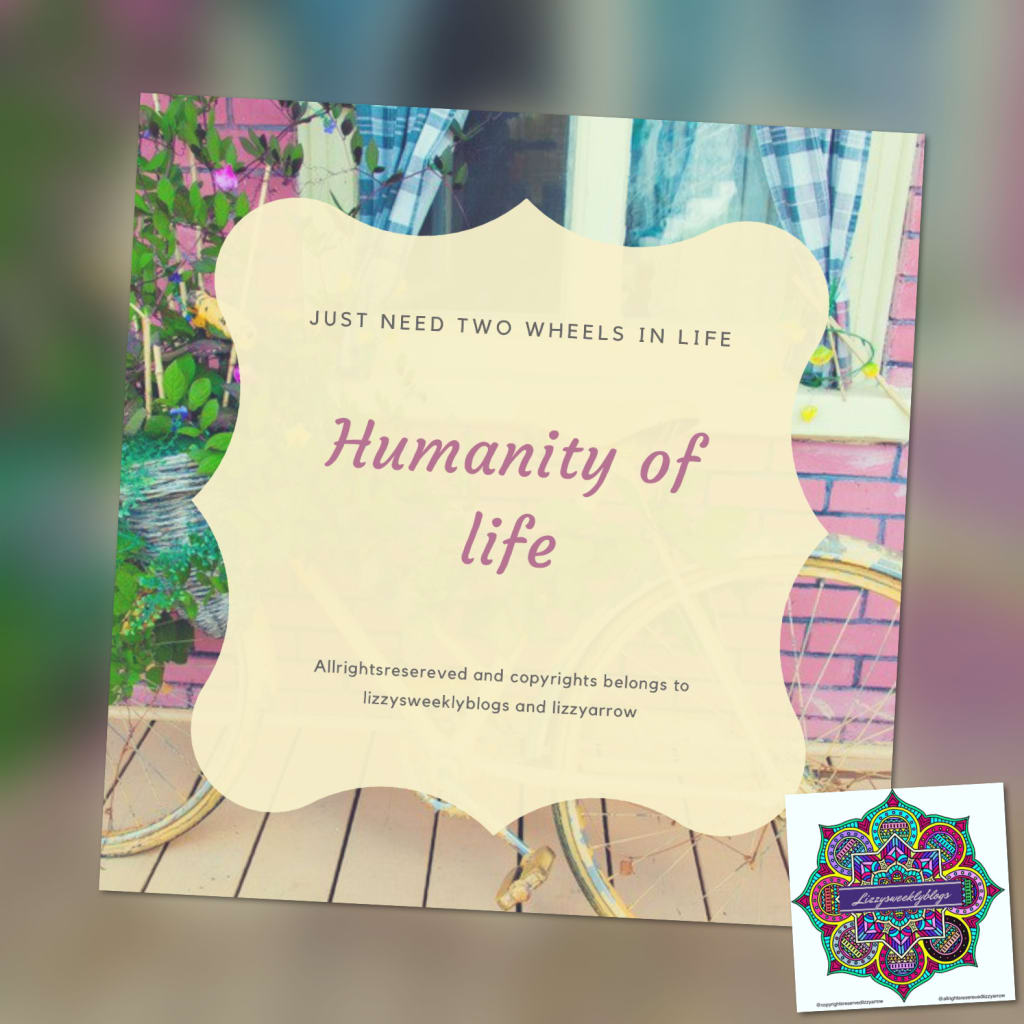 Created by Lizzy Arrow
As I woke up with a headache in the early hours of Thursday morning/late Wednesday night; I had turned to my phone as I do for a bit of comfort. I generally reply to my messages even though people maybe asleep. Sometimes I actually get a response from them unexpectedly; not all the time though, it's just a fluke to be honest with you.
In today's society there're so many vile people out there from ISIS to the Government, Trump, May, and Johnson is now one (should quit now whilst he's ahead), along with bad step-parents (there are good step-parents as well), friends, colleagues and many more. There is a long list of vile people who disrespect other people because they think that they can, and it seems many of them are politicians.
Hey guess what you won't be winning their trust or support or anything like that if you do that to them. I can easily just point out I have had my fair share of vile people in my life; I may have done some vile things myself at some point but, at the end of the day I'm not one of those people who wants power over people. Killing innocent people every two weeks and not being able to see any progress; was trying not to say any names but I'm going to have to: Theresa May and her party.
Furthermore, vile human nature that we live with led a bypasser yesterday/maybe today (Wednesday 14th June 2017) to disrespect a place where so many lives got taken away along with the victims who got out alive, who lost their homes. They decided to do the most indecent thing you can ever ask for; taking photos of people who couldn't get out of the tower block in body bags, thinking it was the funny thing to do. That's how low people can be who have no respect of the living or the dead; then today (Thursday 15th May 2017) Theresa May visited the aftermath but spoke only to the fire services and about expectations of the building. She never really went to speak to the victims who had survived the burning building. Jeremy Corbyn showed sympathy to the victims and the services; not sure if it's just a publicity stunt or not but he shows better leadership skills than May, May really doesn't care about the people, does she?
If you think of how many people we have lost in the past three months, from the first terror attack to the last terror attack; then followed by the tower building fire losing lives about 53 people who have lost their lives from 4 different attacks, the number will be rising from the tower block aftermath as they are still looking for people. It's sickening that no government member cares about us whatsoever; if they did what's stopping them, why aren't our voices being heard? Why aren't they doing something about it after something went wrong? Most importantly why is it happening now for the whole government and House of Commons looking into what could have been prevented? and what could have stopped it from happening? The questions will most likely go unsolved; I can guarantee you that we will never know what might have caused it, I just feel sorry for the victims and families who have lost members.
Again we the public pulled together; Muslim and Islam communities broke their fast to come running to their aid, that shows courage for everyone and that not all Muslims are bad people. I do show respect for those people who broke their tradition to help others; I personally would thank them because they must feel like we have been blaming them for things recently, but even so they want to show people that they are here to respect our laws and rules in the country.
No matter how long the government will ignore us, especially the Conservatives, we will win no matter what they do, say or even think. We will continue to come out on top and reduce the number of deaths as we can; we will fight back with the help of our communities, what's more they will not separate us or break us.
activism
politicians
controversies
I'm a full time blogger...I love writing writing is my passion. I write different types of things even have my own website called lizzysweeklyblogs.
Www.lizzysweeklyblogs.com