Trans Lives Still Matter
Reasons why the Trump administration continues to put LGBT people in more danger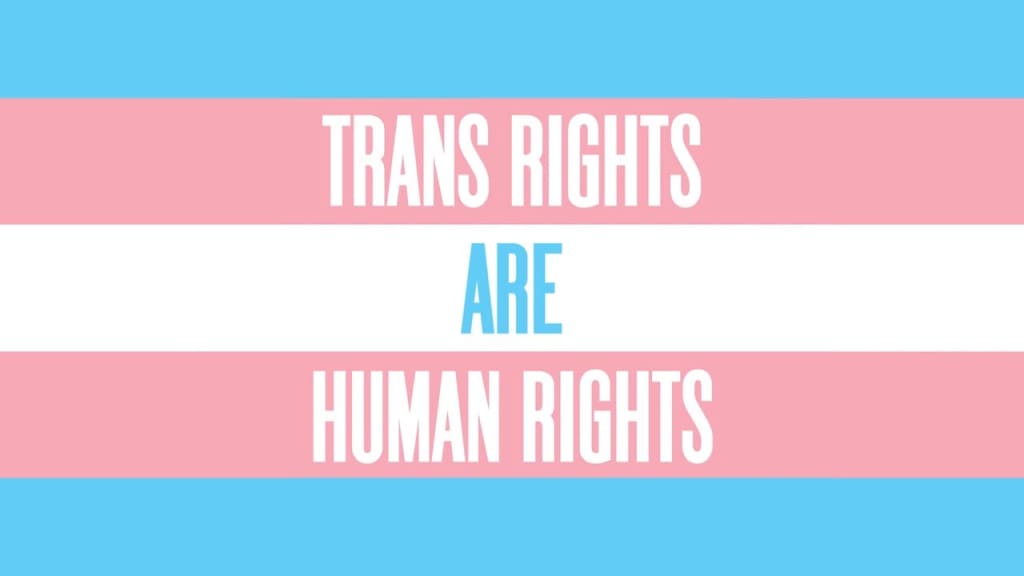 On the fourth anniversary of the tragic Pulse nightclub shooting that occurred in Orlando, the Trump administration recently announced that they have rolled back non discrimination protections for LGBTQ+ people that were under the Affordable Care Act. It's a shame that they're rolling back these protections during a health crisis. According to the new rules, gay and transgender people can be refused care because of the provider's religious beliefs. Not only it's discriminatory, but it goes against HIPPA laws. The new rule is expected to take effect in mid-August. However, advocacy groups like the Human Rights Campaign (HRC), are planning to file a lawsuit to challenge the ruling.
As I've stated in previous stories about why Pride Month is needed and exists today, President Trump and his administration is once again putting LGBTQ+ people in even more danger. They're still being denied services and Medicare care. I'm tired of his administration always using religion as an excuse to be hateful towards others. They're more concerned of one's genitals than protecting us. There's an election coming up in November. It's important that everyone votes for those who are committed to protecting us and passing legislation barring discrimination of LGBTQ+ people, especially in the workplace.
I have a message to people in the health care profession who believe that it's acceptable to deny care to anyone because of your religious convictions. You took a Hippocratic oath to provide care to everyone, regardless of someone's gender identity or sexual orientation. Having a religious belief is not an "I can do whatever I want" card. It's not a hall pass or excuse to discriminate. If you are unable to care for LGBTQ+ people, then you have no business of working in that field and your license to practice needs to be stripped away from you.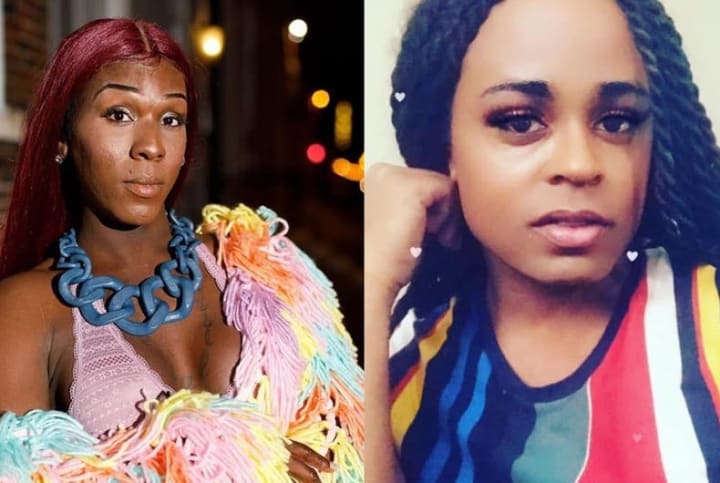 The two trans women that you see above are Riah Milton from Ohio and Dominique "Rem'mie" Fells from Philadelphia. They are the 13th and 14th transgender murder victims respectively in the U.S. this year. In 2019 alone, 26 transgender people were killed. This is why hate crimes against gay and trans people should be taken seriously and adopted in all 50 states. This is one of many reasons why Pride Month and even LGBT History Month are in existence. If Joe Biden is elected president and President Trump loses, he will have responsibilities to protect LGBTQ+ people from discrimination. More needs to be done to protect them from any further violence.
Transgender people exist. They have been for decades. They're not a danger. They deserve to be treated with dignity and respect. They're in danger because of President Trump and his administration's lack of sympathy and empathy. Trans rights are human rights. Their lives matter. Black trans lives matter, too. I urge everyone to please go out and vote in November. Your voices are important and should never be silenced.
I'm now on TikTok: @thecosplayerfromtexas. I'm always in need of new followers. Mention that you've found me on Vocal and I'll follow back. Please check it out and enjoy my videos. Also, be sure to follow me on social media. The info to all of my social media pages can be found in my bio. If you enjoyed any of my articles, including this one, please feel free to send me a one-off tip, which is located at the end of every article. No tip is ever too big or small. It'll help me and other Vocal content creators to write better stories. Lastly, I encourage everyone to join Vocal+, a premium membership for Vocal content creators like myself to write better stories, connect with creators, and a lot more. So be sure to sign up for that membership and support your favorite Vocal content creators. Thanks in advance for your support of me and hopefully, I'll see you on social media.