Trans Lives Matter
Empathy and respect are our strongest weapons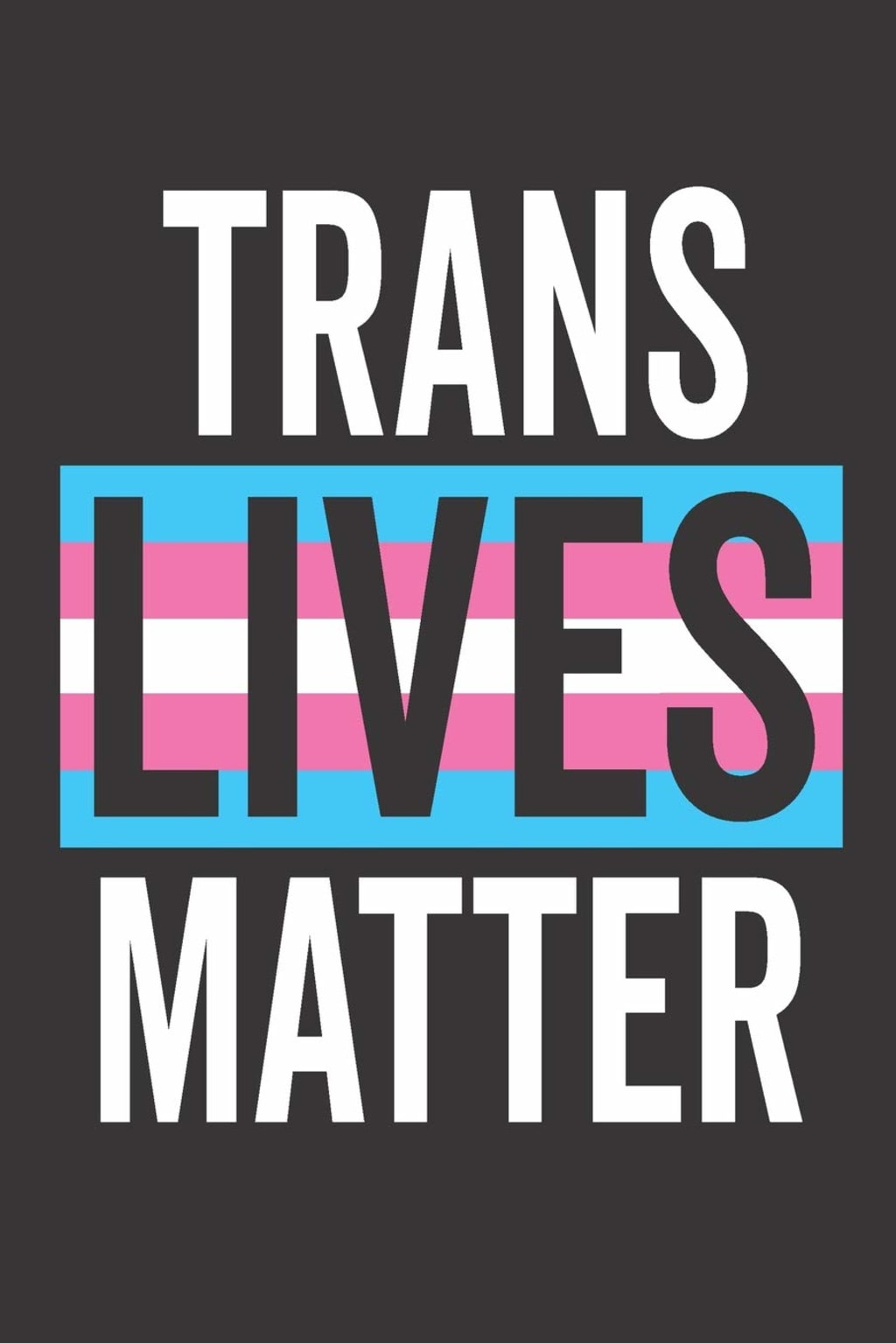 You run into an article about a transgender person either being killed or brutally attacked by a complete stranger or acquaintances. In most of these cases, they are often misgendered by the media, police statements, and other professions. According to the Human Rights Campaign (HRC), 26 transgender people in 2018 have been killed. The majority of whom were black transgender women. This year, the lives of 23 transgender people were lost at the hand of violence. That's a 1.1 percent decrease from last year, but more needs to be done to protect them from any further attacks.
Ever since Donald Trump took office, he and his administration have put the lives of transgender people at risk, with many of them dying in the process. Many lawmakers in some some states have passed laws discriminating against transgender people. One example would be the passage of HB2 in North Carolina back in March 2016. Known as "The Bathroom Bill," it requires transgender people to use public and school restrooms corresponding with the sex on their birth certificate. Also, it prevented cities in North Carolina from passing their own non-discrimination laws. The bill quickly received criticism, backlash, and there were protests from LGBT people, groups, activists, and many companies. Many musicians and entertainers cancelled their shows due to HB2, and the 2017 NBA All-Star Game was moved out of Charlotte and instead, took place in New Orleans. North Carolina's economy took a huge hit after the passage of HB2, losing over $400 million in investments and jobs.
There's a major election coming in 2020 and it's important to support candidates who support the LGBT community and laws that protect them from discrimination when it comes to housing, obtaining employment, and other accommodations. Discrimination against a group or minority can be costly and in some cases, deadly. We can't afford to lose any more people to violence. Taking a stand against discriminatory laws is not only important, but key.
Last week was International Pronouns Day, which was designed to educate everyone that respecting people's pronouns is important. It's held annually on the third Wednesday of October. Using pronouns that people prefer to use is a sign of respect and decency. If you're unsure what pronouns a person prefers, it's okay to ask. It's a good way to show support to a friend, confidant, family member, or anyone who identifies as transgender and non-conforming. These pieces of advice should be useful to everyone, including journalists, reporters, doctors, and other professions. Dead or alive, always respect trans people and recognize that they're people, just like everyone else. They deserve to be treated with respect. Before I end this article, we remember the 23 transgender people who lost their lives, a majority of them were trans people of color and also female:
Dana Martin
Ellie Marie Washtock
Jazzaline Ware
Ashanti Carmon
Claire Legato
Muhlaysia Booker
Michelle "Tamika" Washington
Paris Cameron
Chynal Lindsey
Johana Medina Leon
Chanel Scurlock
Zoe Spears
Brooklyn Lindsey
Denali Berries Stuckey
Tracy Single
Kiki Fantroy
Pebbles LaDime Doe
Jordan Cofer
Bailey Reeves
Bee Love Slater
Elisha Chanel Stanley
Itali Marlowe
Brianna "BB" Hill
If you like the articles I've written and like my content, feel free to send me a small one-off tip, that's located towards the end of every article. Your support is greatly appreciated. Your tip not only helps me, but also helps other Vocal content creators create outstanding content. Be sure to support them and read their articles. Also, I encourage everyone to join Vocal+, a premium membership for Vocal content creators like me to write better stories, connect with creators, and a lot more. So, be sure to sign up for that membership and support your favorite Vocal content creators. I've received so many tips in the last few months and am grateful for them.