Tit for Tat -- This Really is How Our Political System Works
When "Make Your Choice" equals "Choose Your Poison"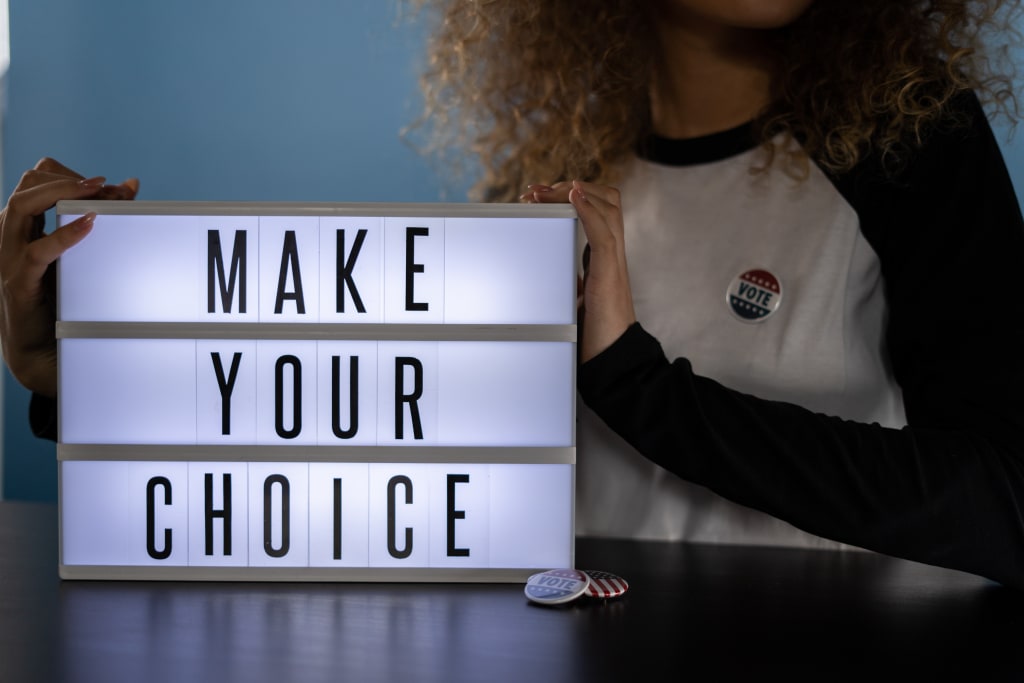 Photo by Cottonbro from Pexels
Unbelievable! That's what it is, unbelievable!
I was reading some "old" news this morning when I happened upon this statement by Senate Minority Leader Mitch McConnell:
"Let me say this very clearly for all 99 of my colleagues: Nobody serving in this chamber can even begin — can even begin to imagine — what a completely scorched earth Senate would look like," McConnell said in a Senate speech.
McConnell said the partisan gridlock of the Trump and Obama eras would look like "child's play" compared to what's to come. -- Associated Press, March 16, 2021.
Wow! The stark realization that the progress of a nation, the progress of society in general, hinges on one man, or one political party, issuing bully threats, using intimidation, and promising retribution and long-lasting repercussions if his/their demands are not met, is absolutely astounding to me.
Senator McConnell has a long and storied history in the U.S. Senate. There was a time in the past where he would use such strong-armed, bully tactics behind the Senate's closed doors to eke out victories big and small on both sides of the aisle. The American public would be none the wiser as to what actually happened to make this or that happen because it wouldn't be reported on, or be broadcasted.
Evidently, history is repeating itself, and it's doing so very publically now. I have no doubts whatsoever that he would hold true to his words. I, myself, have strong reservations about him using this strategy as a long-term solution to a short-term problem or two -- or twelve, for that matter. Such is the state of our political affairs in America today.
Strong-willed zealots will do just about anything to remain powerful or to assume control, and dominate the other side with willful disregard for the public's safety. That has already been confirmed by the January 6th, 2021 insurrection attempt.
I am not accusing Senator McConnell of condoning these activities. To be clear, he firmly renounced the actions and laid the blame squarely at the feet of the former President. Still, there were and are others in his party that either took part in the uprising or stood in support of the former President's lies and still maintain that stance to this day.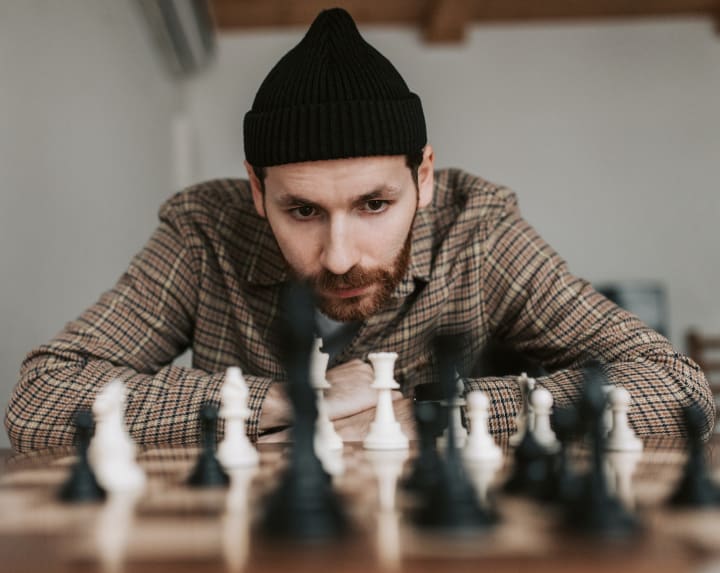 Checkmate -- or maybe not!
In our crazy world of politics, our chess moves are closely scrutinized for weaknesses and inconsistencies by many other countries. Our direction, or lack thereof, will be imitated by some, rejected by others. These nations all want to know how we will react to threats, intimidation, and other saber-rattling techniques, especially terrorism.
We Americans treat interruptions to our daily lives as inconvenient nuisances. We find a broken traffic light that stalls traffic in almost every direction to be a temporary pain that we can alleviate as soon as it's our turn to inch up to the intersection and cross it without incident. Gridlock averted!
The harsher interruptions -- 9/11, the Boston bombing, the Charlottesville riots, all the senseless killings of black lives, and the January 6th insurrection -- remind us to be ever vigilant when we are in public places. Politicians offer us solace using soothing rhetoric, but very little positive action to make sure events like these never happen again.
Unfortunately, we have become desensitized to these instances. They have become almost routine and we half expect them to materialize every time we watch TV or hop on the internet. Our politicians capitalize on each event, highlighting them as one more reason why the "Left" or the "Right" should be removed from power -- and yet, they provide no remedy for the tragedies that keep happening.
The tit-for-tat politics our political society is immersed in today renders no answers, just criticism -- criticism and bully threats.
Gridlock? Really? Is this all we can expect from our political leaders on both sides of the aisle, gridlock? As an American, I think all politicians are falling way short of serving their respective constituents on both sides of the aisles of Congress and the Senate. In other words, "they ain't walkin' like they're talkin'."
Will Terrorism win the day?
Which poison will we use to combat extremism and terrorism -- hapless politicians, or unconventional, untested, and unreliable countermeasures from our local law enforcement officials? With disagreement reigning supreme, especially in the Senate, there's no chance of passing legislation that would broaden support for anti-terrorism training and/or tactics.
The U.S. National Academy of Sciences (NAS) and the Russian Academy of Science (RAS), through a cooperative program, have issued a report that examined many facets of extremism and terrorism in an effort to understand, pre-act, prepare and react to these possible incidents.
This nongovernmental, cooperative program has been in existence for the past 25 years. During that time, the report shows more than 3,000 specialists from both countries have carried out a wide variety of activities to improve understanding of the challenges in containing and reducing ethnic conflicts, violent extremism, and terrorism.
The entire report is available at HTTP://nap.edu/26281. The citation for the report is:
National Academies of Sciences, Engineering, and Medicine 2022. Roots and Trajectories of Violent Extremism and Terrorism: A Cooperative Program of the U.S. National Academy of Sciences and the Russian Academy of Science (1995-2020). Washington, DC: The National Academies Press. https://doi.org/10.17226/26281
The conclusion I am drawn to is that our citizenry has very caring people (nongovernmental people) who are researching and preparing and acting in real-time to subvert terrorism. To me, that's a relief, but it is also a warning shot, of sorts, fired in the direction of extremists in our country, It is telling them to not be emboldened from their recent actions because the prospect of a retaliatory clampdown is sure to happen.
Thanks for reading this!