The Importance of Social Justice
And Why Everyone Needs It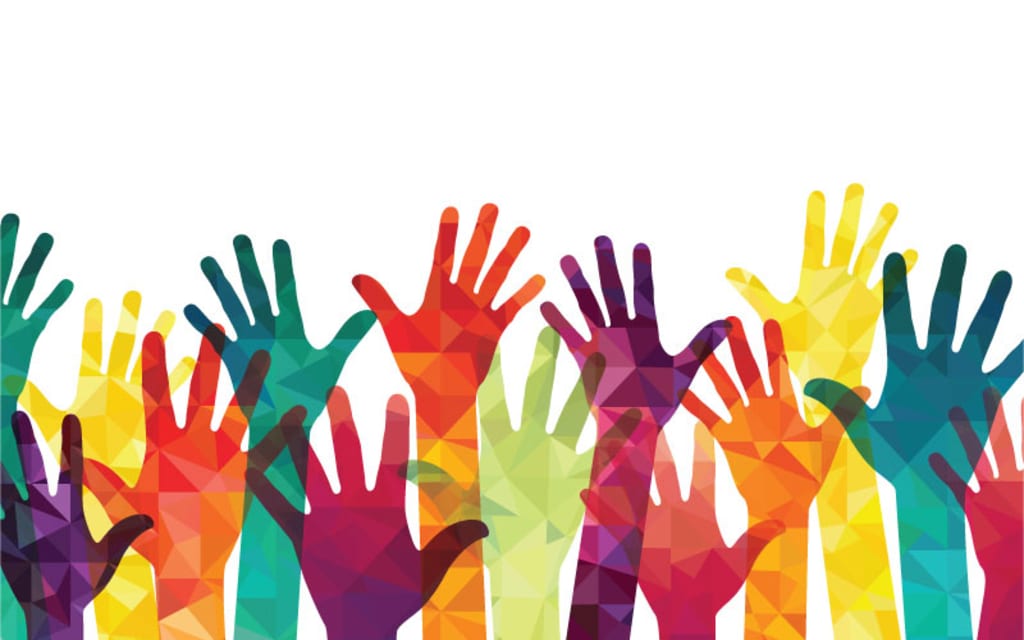 Many people know that this concept exists, many implement it into their everyday lives, but unfortunately, some people are against it. I'm going to be discussing why everyone—yes everyone—should be pro-social justice.
Whether you're the most privileged person alive or living in poverty, absolutely everyone can benefit from social justice. Here's why:
Everyone deserves basic human rights and to be living a happy life, but unfortunately not every person can. The society that we live in today makes it especially difficult for people of color, women, anyone in the LGBTQIA+ community, people with disabilities, people in certain religions, poor or lower class people, or any person who is a part of a marginalized group to flourish or to live happily. This is because, unfortunately, bigots exist. Bigots are people with strong prejudiced thoughts and opinions against people in marginalized groups, and essentially are people who hate certain people for simply existing. There is an overload of hate in our society and this needs to come to an end.
If everyone genuinely understood what social justice was and put true value in it, our world would not have wars, poverty, debt, hate, fear, inequality, and not as many people would be living with mental illnesses.
Social justice means that everyone is living in equity, regardless of a person's race, gender, class, abilities, romantic orientation, or religion. If this was the case for the whole world, we would progress so far and each person would be able to experience true happiness as they should. We have a lot to do before reaching this point, but it all starts with educating people on why social justice is so necessary and all the issues that it covers.
Social justice, activism, and feminism go hand in hand. Some people have asked me, "Alice, what about men? Should they be feminists? And do they need feminism?" My answer to that is yes. Men should be feminists and they need feminism. Men need feminism because things like toxic masculinity, mental illnesses, body shaming, classism, ableism, and racism exist. All of those things are terrible and extremely harmful.
Men of color exist, men with disabilities exist, LGBTQIA+ men exist, masculine men exist, and feminine men exist, and they are all valid and worthy of love and respect. We need to normalize men showing emotions, men crying, men wearing makeup, men wearing feminine clothing, and men expressing themselves through things such as art.
All of these things that I am talking about have to do with social justice and the importance of it in our society. Learning each other's differences will allow us to grow and live happily, and to understand that there are so many amazing and beautiful people out there, all of different shapes, sizes, colors, genders, abilities and more, and they are all so incredibly amazing. Let's rise up and respect people. At the end of the day, we all want to be successful and happy, so let's do it. Don't ask someone why they are a certain way, but rather learn to understand it.
Social justice: a world revolution. You're important.
Reader insights
Be the first to share your insights about this piece.
Add your insights