The desire for generational wealth vs. Ownership
"Generational wealth, my ass."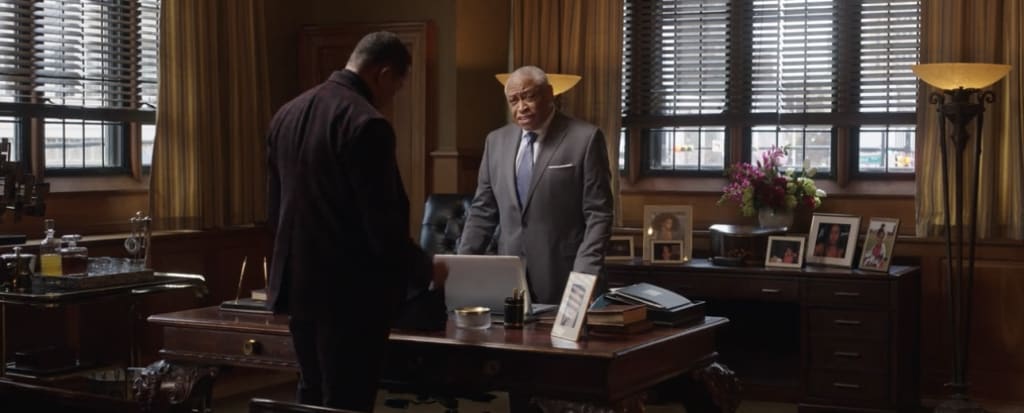 Image credit: Screenshot by me
In The Best Man Holiday, Harper was desperate as he was fired from his job at NYU and his books underperformed. His agent, Stan (John Michael Higgins) critiqued his recent draft to be indigestible to everyone. Stan encourages Harper to write something else like his popular, well-received Unfinished Business book. He tells him to find a way to get Lance (Morris Chestnut) to commit to Harper writing his biography, despite their clash.
Harper is unwilling as he brings up his inexistent relationship with Lance and doubts if biographies are his thing. To which Stan says, "Fuck your thing! This is a check! Exploit your friend for capital gain! This is America!". Not only was this sudden from the fed-up Stan but is also the statement that summarizes Harper's character from the beginning of the franchise until his turning point(which would be covered in a different article).
Also, feel free to follow me for my next posts and comment with your opinions.
Stan in the series also said that if Harper wants to get the generational wealth he's always talking about, he would do the book adaptation deal. He said, "They want to make Unfinished Business into a movie. Oh, it is the gift that keeps on giving. Now, don't question it, my friend. Accept it. Hollywood is obsessed with sequels, so think about this: Unfinished Business, New Business, Back to Business, Open for Business! How about that one? I mean, this is what you've been waiting for! It's a brand-new revenue stream. You're always talking about generational wealth. This is a way to get it.".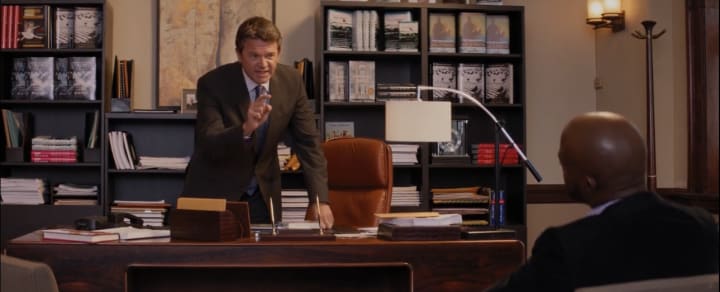 He's doing his job as an agent and is right to monetize from the opportunities if they present themselves but it feels as if they're pulling their strings with certain words. This is similar to Quentin receiving an offer that could bring generational wealth, however, that is a vastly different circumstance.
Quentin's father, Wellington (Ron Canada) owns and heads the Spivey Properties real-estate business. Quentin ended up taking over the family business despite his efforts to avoid doing so. His opportunity to contribute on a larger scale arose after showing some people interested in purchasing Spivey Grand Manhattan around. Before this opportunity, he said, "You see, Spivey properties is about legacy and we're proud of that. The pandemic tested that legacy and we're liquidating certain prime assets to the right buyer. Nevertheless, we're not a three-star operation and this is not a yard sale gentlemen.". They inform him that they have an interest in buying Spivey properties as a whole while keeping him on to run it. He is shocked but asks for a competitive offer after they say they believe their values align and recognize Spivey as a family company. We are informed of how things went as he talks to Julian about the offer saying, "They came so correct, I mean, Kennedy's children's children are going to be set.".
He makes this offer known to his father who is utterly disappointed and uninterested. His father doesn't even look at it before declining. As Quentin tries to persuade him saying, "We're talking about generational wealth here, man." his dad dismisses it saying, "Generational wealth, my ass.".
Wellington continues on saying, "Do you think it was easy for a Black man to build a real estate business in the 1960s? I built Spivey Properties with these right here crusty hands.". Later on, we get to view the importance of Spivey Properties more as Wellington tells Kennedy (Mia Rose Morgan) how he started. He said, "Oh, that was me, your grandmother, and the great Percy Sutton after he paved the way for me to get one of the first Spivey Properties in Harlem.".
Quentin wanted to do something by himself, something of great impact to make his own contribution to the company instead of just leading it still with his father's ideals. This offer could help the company after the pandemic tanking and therefore help boost generational wealth. Wellington felt his son wanted to take the easy way out and said, "instead of tearing something down, son. Build it up". He was trying to encourage Quentin to value preserving, owning and persevering.
Saddened, Quentin asked Shelby(Melissa DeSousa), "You think I'm a sell-out? I mean, my dad called me an 'Uncle Remus' because I wanna sell the hotel.". She cheers him up saying, "Don't talk about my husband like that. Come on, you're making next-level moves.". Different things matter to different people and different generations. Ownership is important to many while others care about the possibilities and financial turnout.
This was originally written in my "The Best Man: The Final Chapters tackles racial issues." write-up.
If you enjoyed this, for more of my articles:
About the Creator
I write on various things: social issues, well-being, cinema and out of curiosity. More!
Reader insights
Be the first to share your insights about this piece.
Add your insights