The beginning of the Resistance
A look back in photos at the Women's March against Trump January 21st 2017
A protester with a sign channeling "Princess" Leia of Star Wars and the JJ Abrams chapters with the General Leia.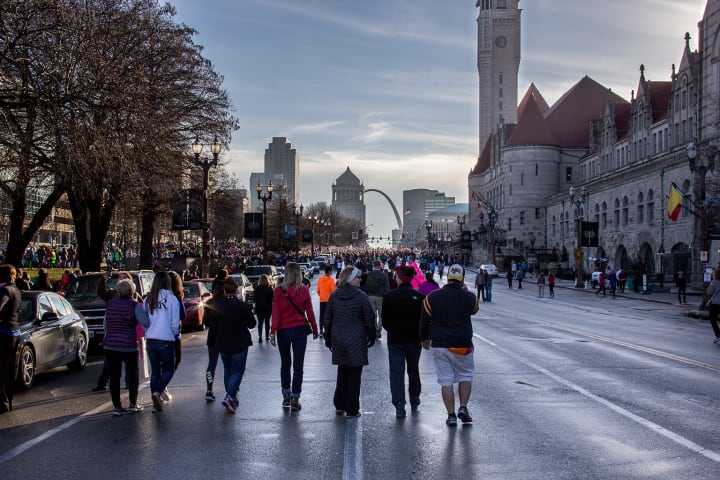 A small collection of images taken at the Woman's March in Saint Louis Missouri on Saturday, January 22nd 2017; the day after Trump's inauguration. A look at the faces behind the movement that has taken the name "The Resistance."
I have photographed a number of these marches, which seem to grow in size every time. Many demand the same things: Single Payer Healthcare, Fair & Livable wages, Affordable access to higher education that's not a sentence to indentured servitude. Regardless of the candidates they backed in the primaries these people came together to tell their representatives to listen to them or know their time in Washington is short.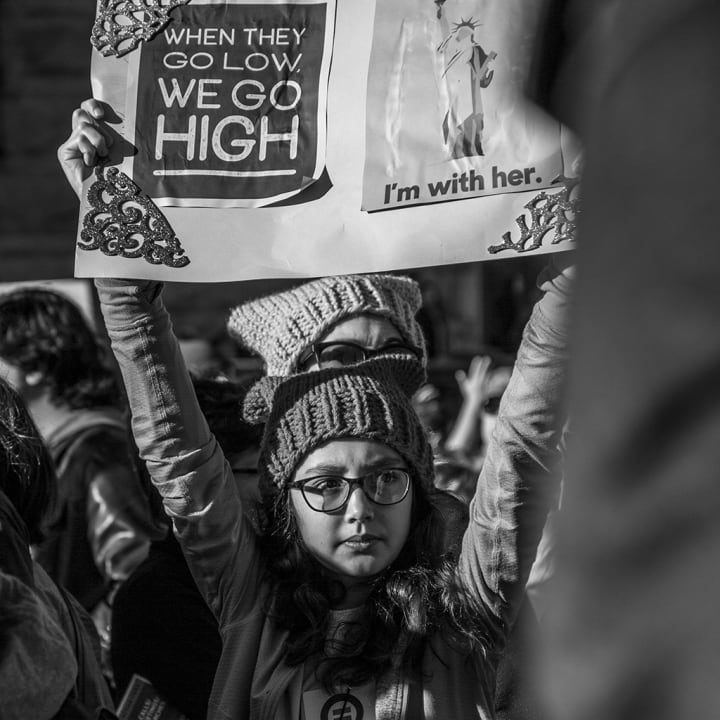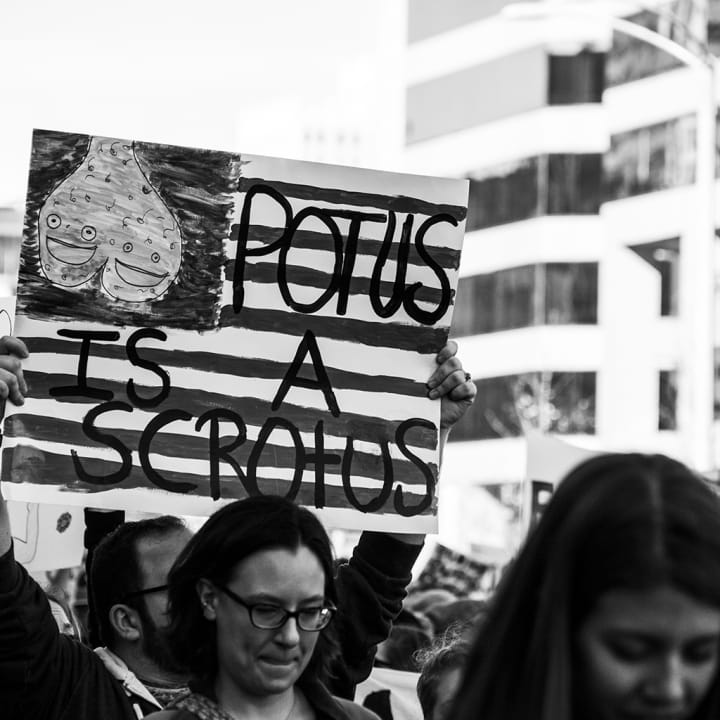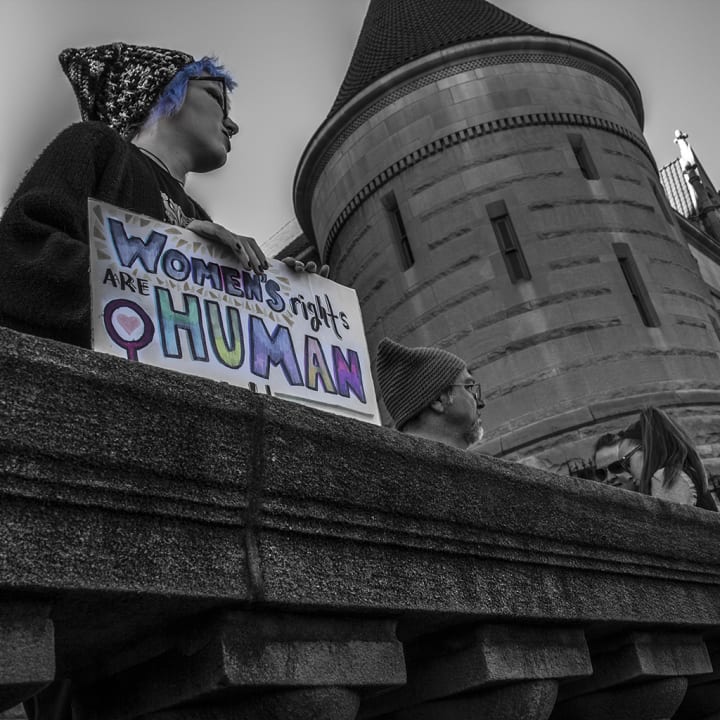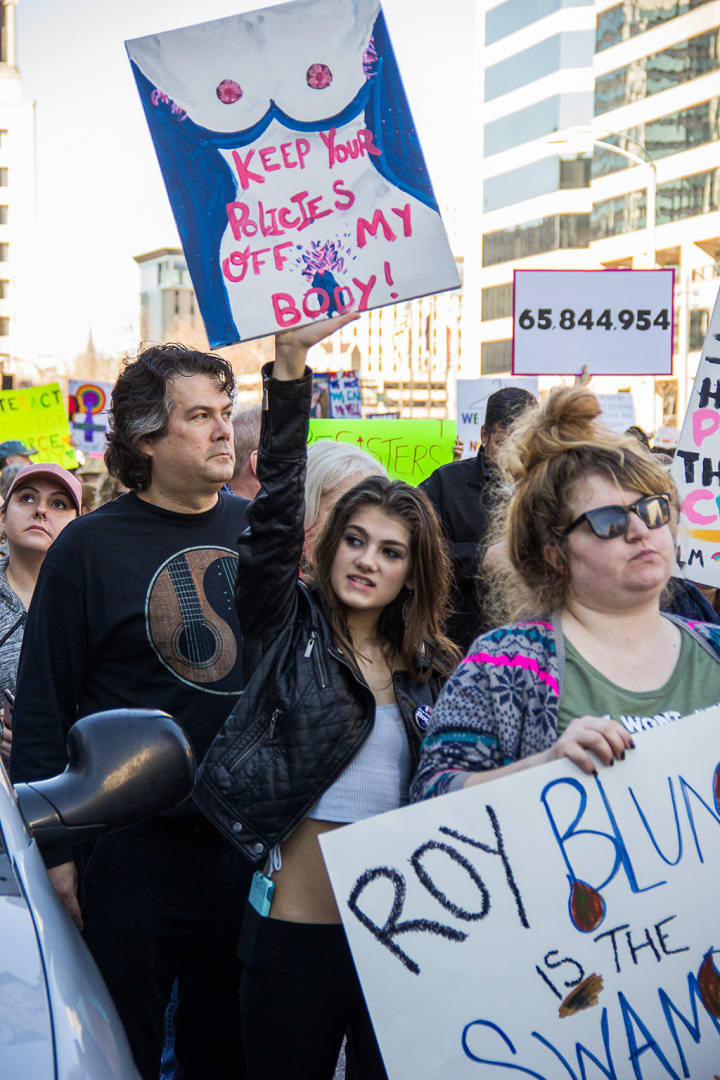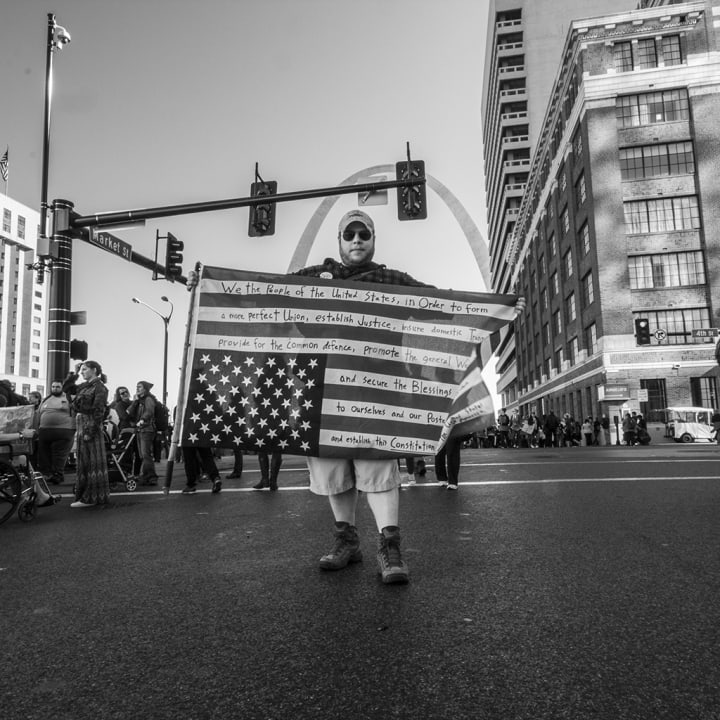 The conservative right, and even some centrists, often argue about scenes like this as disrespecting the flag. However the Supreme Court decisions of Texas v Johnson, 491 US 397 in 1989 and then United States v. Eichman, 496 U.S. 310 in 1990 ruled that the First Amendment right to protected Free Speech constitutionally protects flag burning and other acts considered desecration. Consequently US Flag Code is not law, and other segments of flag code are often ignored without uproar, such as:
Not using in advertising; especially political campaigns.
Not letting it touch the ground
Not using it as print on clothing.
Not fastening it to a wall or ceiling.
In fact, the only reason we have a national flag, based on early debates, is for practical reasons such as having a flag for ships when sailing into foreign ports. The Founders didn't want a pledge of allegiance (version one written in 1892 for a boys magazine), or any other symbol of loyalty worship and test. They were, in fact, trying to rid themselves of pledging loyalty to a symbol as that level fealty was seen as tyrannical in this country. In 1794, a bill was introduced to add two stars to the flag for the admission of the states of Vermont and Kentucky, and many members objected with the feeling that it wasn't worth their time. One representative called it, "a trifling business which ought not to engross the attention of the House, when it was [their] duty to discuss matters of infinitely greater importance." The Vermont representative agreed. The bill was actually approved "as the quickest way of terminating" any sort of debate about it.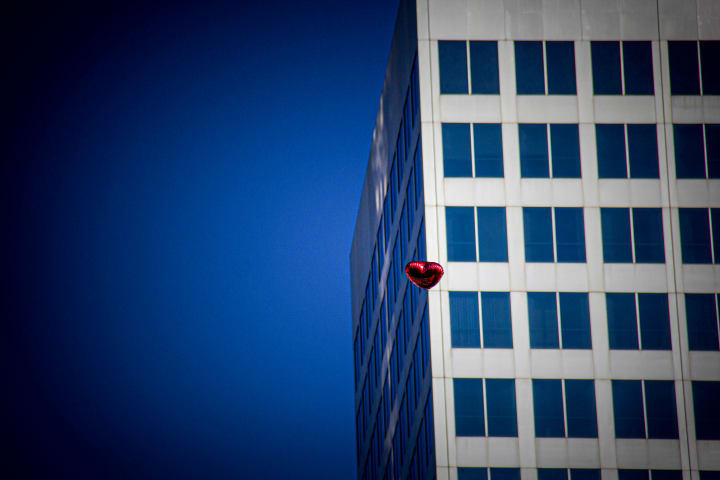 For more images and stories find me on instagram.