The 10 Best Online Courses for Mastering International Politics
Why does Iran hate us? Why is Trump messing things up? If you're curious to know, you gotta check out this online course for mastering international politics.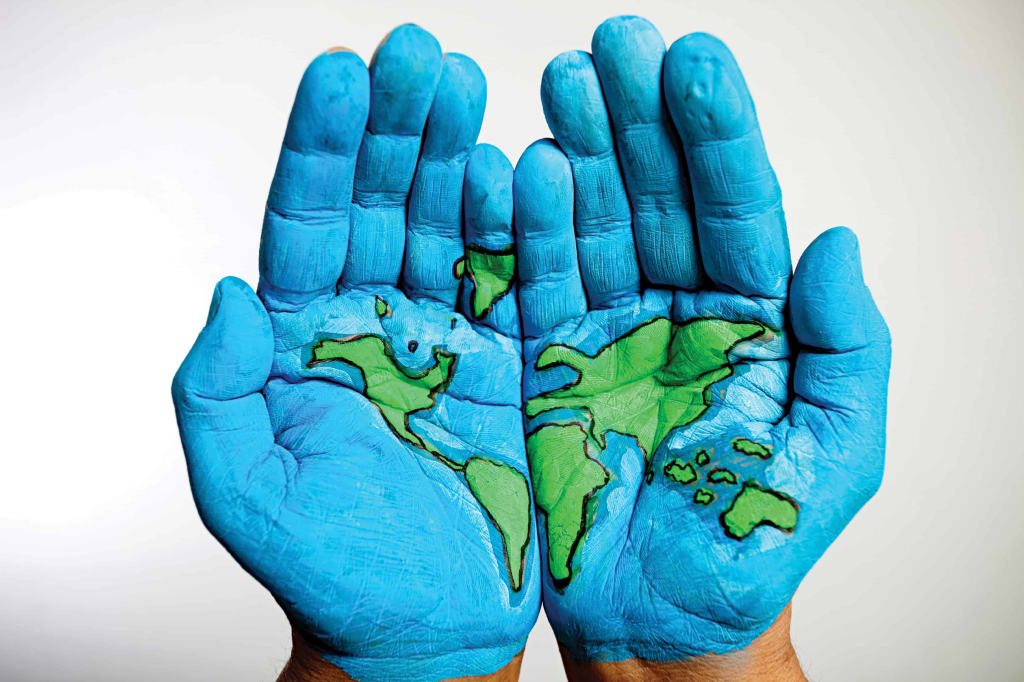 Recently, scientists moved the Armageddon clock closer to midnight than it's ever been. This clock, which shows us how close we are to the end of the world as we know it, has been around for decades.
When the clock hits midnight, doomsday politics of 2018 dictate that it will be the end of the world, and the time of human extinction. The reason why the clock recently moved dealt with international politics—more specifically, the global tension that is being caused right now thanks to a bunch of idiot world leaders.
Does it all seem chaotic to you? Understanding what's going on in the political world is crucial to ensuring you make the best decisions for yourself. To do this, you should consider getting a class, but which one?
Well, we took a look at some of the best online schools out there. Believe it or not, one standout Udemy course really caught our eye. This is the best online course for mastering international politics we've found, and why we love it.
Everyone should take at least one course in international politics.
Even if you're not the type of person who focuses on our political and social incoherence, it's important to know what's going on in the world. The things that national leaders do affect everything from food prices to your personal safety.
Global issues are your issues. The more you're made aware of the implications of leaders' actions, the better decisions you can make for yourself and your family.
The easiest way to understand the full scope of international politics is to learn how to analyze it.
There are plenty of venues that offer classes in international affairs, but most of them aren't really worth pursuing.
People tend to assume that the only reason that you'd take a course in international politics is because you want to get a degree in it—and the marketplace definitely shows that belief.
The majority of courses that you'll find either require hundreds of dollars, a college acceptance letter, or are designed to be for people who already hold a deep knowledge of international affairs.
Often over specialized and under accessible, these courses aren't easy to deal with. Thankfully, there was one course on Udemy that flies in the face of regular political science teaching conventions on the net.
Though online colleges definitely have a lot of clout, they aren't really accessible to the mainstream world. This is especially true in the United States, where college is known for having a sky-high admission price.
Taking a class at an online college requires college acceptance, which can take weeks or even months to attain. Moreover, paying hundreds or even thousands of dollars doesn't make sense in most cases.
That's precisely what makes Udemy courses so good for most people. Udemy's courses are easily accessible, go at your own pace, and are designed to be understandable for the masses.
This online course for mastering international politics will impress you.
While perusing the net, it's hard to find a good online course that can help you learn more about the world around you. Too often, there will be courses that promise the world, but deliver very little.
However, on Udemy, there's one course that caught our eye when it came to delivering what it promised. This course is International Politics Mastery: Levels of Analysis, headed by Mark Zwolsky, Ph.D.
Since the class is taught by a man who has a Ph.D. in International Politics and works as an Associate Professor in the field, taking this Udemy class is as close to getting a college education on the cheap as can be.
The entire concept of the class is designed to be inclusive.
Udemy has no admissions council that you have to pass in order to take classes, nor are the prices sky-high. Additionally, you don't have to set foot on a university campus to learn.
Moreover, this is one of the only courses online to give you the kind of education you would get with a Bachelor's degree without requiring you to graduate high school. As long as you have an internet connection and some spare coin, you can take this online course for mastering international politics, or maybe even give this as a gift for people who love politics so that they can reinforce their knowledge.
If that isn't inclusive, we don't know what is.
It's not a class that's designed by a "Joe Schmo," either.
Mark Zwolsky is an Associate Professor in the field of international politics. Prior to becoming a college professor, he spent time doing research with the United Nations in New York. He also worked at the European Union headquarters in Brussels.
Using his knowledge and real-life experience, Zwolsky gives his class a tour of the world through the eyes of multiple groups. That alone makes the class fascinating.
The class is divided into three different ways to analyze international politics.
This is an online course for mastering international politics that isn't going to pretend that international affairs are simple. Everyone will see politics differently, and to present different ways of analyzing politics, he breaks it down in easy-to-understand terms.
Zwolsky parses the class out into "The Forest," which looks at international politics on a global perspective, "The Trees," which examines the effects of politics on a national level, and "Inside the Tree," which involves looking at politics from an individual perspective.
By looking at all three perspectives separately, Zwolsky allows his students to draw insight into current events—and also understand much of the turmoil going on throughout the world.
To further drive home the reality of international politics, the course also comes with case studies.
It's hard to fully connect with the concepts brought forth in international politics until you actually see their effects. Zwolsky's case studies, which are included as a bonus, help add real-life applications to your view of international affairs.
The case studies are an excellent tool for people who want to see the full span of how a single act on an international level can alter the way the world works. They are nothing short of fascinating.
Everything is in plain English, and comes with supplementary materials to encourage comprehension.
If you're worried about taking a college-level course on Udemy, don't be. Professor Zwolsky's classes are held in plain English, and are designed to be easy enough for a high school grad to understand.
To help encourage comprehension, every class comes with an assignment that drives home the most important points of the section. Afterwards, users can quiz themselves on the most important aspects of the class.
Once you learn about how people use the different forms of international politics, Zwolsky teaches you how to apply that knowledge.
Out of all the politically-oriented courses on Udemy, this was the only online course for mastering international politics that involved real-life applications.
Whether it's using the different analyses for casual conversation, simply gaining an idea of the direction the world is headed in, or actively using it to get a better score on your actual coursework at your college, you will find this course to be extremely useful.
About the Creator
Cato Conroy is a Manhattan-based writer who yearns for a better world. He loves to write about politics, news reports, and interesting innovations that will impact the way we live.
Reader insights
Be the first to share your insights about this piece.
Add your insights