Social media alternatives gaining popularity
Many are joining newer social media platforms based on free speech.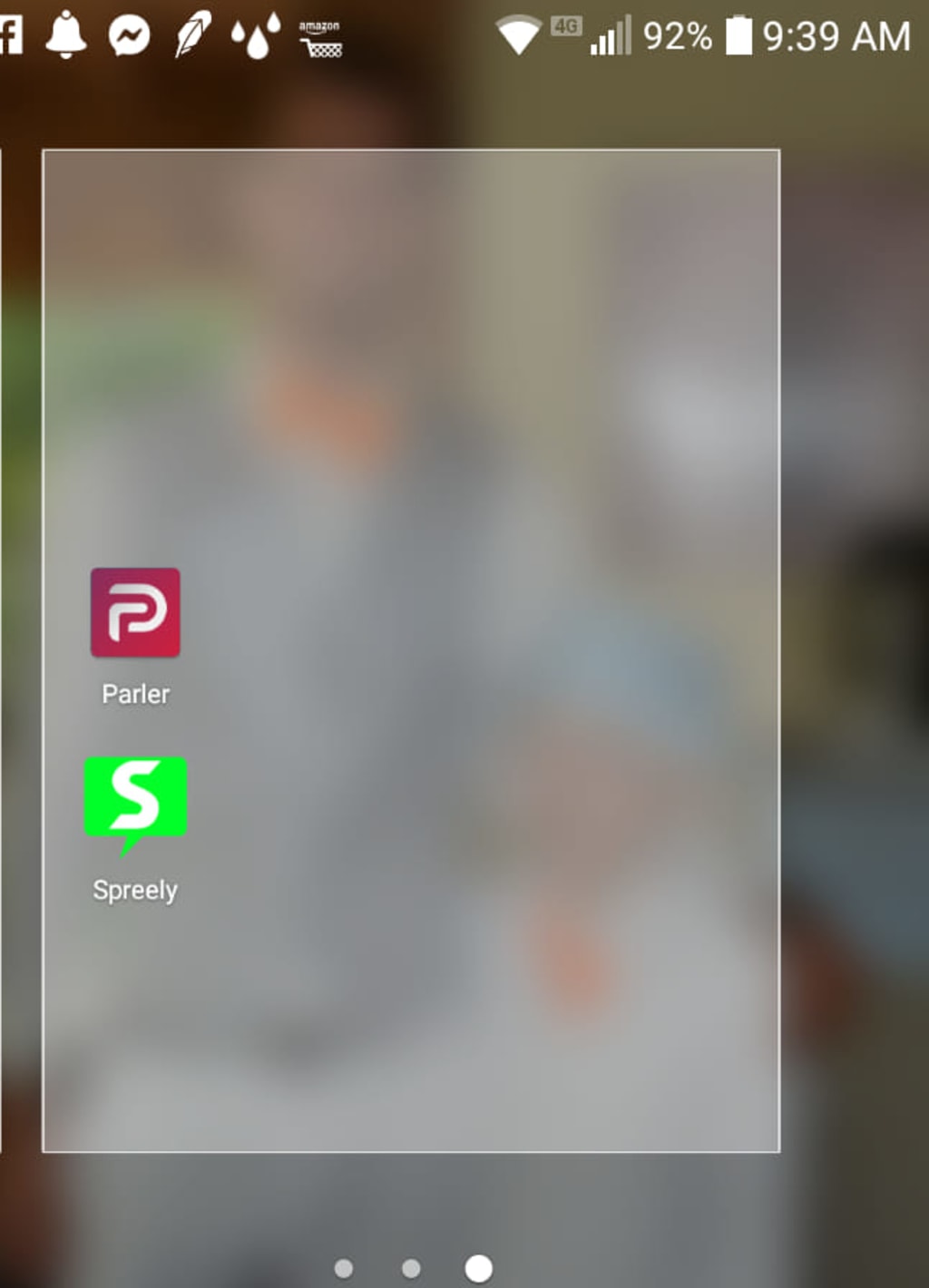 Spreely and Parler social media free speech platforms.
Many people have become frustrated with biased censorship on currently common social media platforms. There have been a great number of social media sites over the years. Some stayed popular a short while until the next newest one came out. Some social media giants such as Facebook have enjoyed a very long turn in the popularity limelight. However that could be changing.
Many have grown increasingly frustrated with biased censorship and fact checkers that do not allow free speech in the sense most expected it to. Despite the very vocal opinions of many members about this issue it was never address to a satisfactory resolution. Therefore many have joined the small group searching for an alternative. That group is quickly reaching a point of becoming a majority of active users.
There are a great number of alternatives to look at, some are considered the current common group such as twitter and snap chat. Others are more popular in foreign areas but have been around awhile. Some of the ones gaining the most popularity currently are newer platforms.
I myself have joined two of these newer platforms. The first was Spreely which I joined last year. It is a similar to face book platform that allows for private messaging as well as posting including images and videos, friends lists, newsfeed, re-sharing, check-ins and even groups and pages! Many of those features are important features for many. I especially enjoy buy sell groups and gardening groups but you can find or create a group for anything. This could be both good and bad so user beware when searching unknown groups. I love being able to create pages for my business and such as well. It is the best replacement for Face book that I have seen so far in my opinion.
The other and newest alternative gaining quick popularity is Parler. It allows for echoing (like resharing) as well as posting images or videos. Parler also allows a follow list of who is following you and a following list of who you are following. You can private message also. There are no groups or pages options as of yet. It reminds me more of twitter than of Facebook however this is the alternative that seems to be being the one users are sharing and spreading among friends currently. Most likely due to the advertising efforts of Parler CEO. Advertising unbiased platform for social media users who value free speech or just dislike biased censorship. Nobody likes feeling as if they are being forced to be a pawn for someone else's agenda. Unfortunately that is the general vibe received by many users today. Users are not without recourse after all it appears. Many active social media users are calling for a deactivation of accounts on censored platforms and stage a massive switch to free speech platform Parler on a specified day in November. Parler CEO has already rebuffed an accusation of Parler selling and assured users that he is very much still the owner and adding thousands of new users each minute and fixing bugs to accommodate the onslaught of new users to his platform. The rumor most likely started as an attempt to derail the massive switch promotion.
Some users are joining the newer platforms while maintaining their current platforms such as myself. An almost switch if you will. It shows that most are at the point of wanting an alternative but worried of loosing contacts and memories such as images from current platforms. Some are simply waiting to see which platforms will turn out to be the new most used platforms before deciding to delete any current accounts.
I would say if you are looking to keep up with the next biggest platform hitting app stores Parler would be one to join. While if the most features like Facebook is what you are after I would try Spreely. Many social media active users have joined both and others. Time will only tell if current leaders in social media have seen the last of their popularity limelight.