Sissy That Protest: The Political Power of Drag
Drag as an art form is an extremely powerful form of protest as it challenges gender, a part of our society that has always been very normative.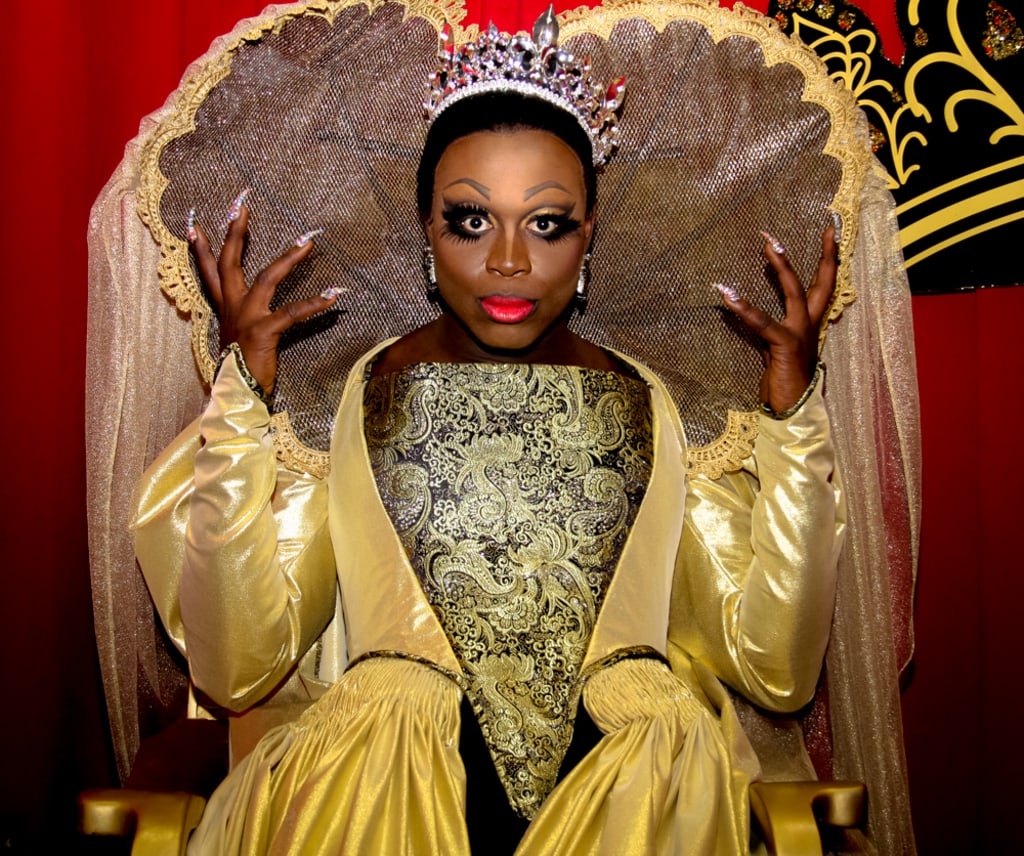 Bob the Drag Queen at RuPaul's DragCon 2017
Drag has been used as a form of protest for decades with drag queen and activist Marsha P. Johnson taking a prominent role in the Stonewall Riots of 1969. Ever since, drag has been a big middle finger up to a world obsessed with masculinity and male domination. It is all about challenging the well-established gender stereotypes that exist in our society and celebrating strong women who deserve more respect, recognition and representation. Drag is something that is sacred to the LGBTQ community, but people often overlook its power in a political and societal context.
Drag itself dates back to the late 1800s and the early 1900s where it would be found in theatre and pantomimes. However, the 1920s and 30s saw the rise of gay bars and social spaces and drag was a key part of the entertainment. In the decades to come, drag became even more taboo and a man doing drag had to be wearing at least three items of men's clothes for him not to be arrested. This spawned the creation of the Imperial Court System, the very first organization made especially for drag queens. Founded by Jose Julio Sarria, the first homosexual person to run for public office, this organization led to the introduction of Drag Balls, a system which saw drag families begin to form.
Stonewall was a turning point for the LGBTQ+ community, and during a time that was very much conservative in its attitude towards sexuality and gender, it was revolutionary. At the centre of the revolution was drag queen and activist, Marsha P. Johnson. She was a key player during Stonewall and LGBTQ+ rights in general. She was one of the founding members of the Gay Liberation Front, a collective group of gay liberation organisations, and co-founded the Street Transvestite Action Revolutionaries (S.T.A.R), an organisation dedicated to gay and transvestite advocacy. An important figure in the New York City gay scene, she was a model for none other than Andy Warhol and performed with drag troupe, Hot Peaches. Towards the end of her life, she continued with her activism but turning her focus to fight HIV/AIDS with ACT UP (AIDS Coalition to Unleash Power).
In a time which was hugely conservatives in its ideals, and when the government were cracking down on the gay community, drag made quite the statement. Society's attitudes towards gender and sexuality were old-fashioned in nature and it was drag that challenged these attitudes and turned the social construct of gender completely on its head. Drag makes people question constructs that they have been brought up to believe in as part of society. That's why it caused such a commotion during Stonewall because people didn't want to face these questions, maybe because they were afraid of what the outcome might be. Little did they know, people like Marsha P. Thomson weren't going to stop until they achieved the change they were after.
Ever since Stonewall, LGBTQ+ individuals have been celebrating and campaigning for their rights through Pride parades: extravagant marches with floats and flags with the aim to spread as much love as possible. Nowadays, they are common, and most cities host them annually, but it is important to understand that it wasn't always easy, and they more than likely didn't take place in most cities. It's clear that attitudes have changed, and people are more likely to allow (and even take part in themselves) LGBTQ+ events and celebrations, spreading their message freely and without persecution. In turn, it is also important to understand that had Stonewall not happened, Pride parades wouldn't be what they would be today. It's a simple dynamic that one must endure some form of hardship for things to improve, and that is exactly the case with the whole celebration of Pride.
Drag queens have been at the heart of Pride from the very beginning. Significantly, it was all started by a drag queen: Marsha P. Thomson. Drag queens are often seen as powerful, resilient warriors to the LGBTQ+ community because they really are the face of Pride. They are on the 'front line' so to speak. Most people, especially those with a predominantly hetero-normative and binary attitude towards sexuality and gender, do not realise how much it really takes for a man to be in drag. First of all, it is an effort physically. The clothes, the wigs, the make-up, the heels and the tucking. It is a whole production, an illusion. However, it is also an emotional, psychological burden. It takes courage and bravery and passion when it comes to drag, and not to mention the constant judgement and discrimination they must face, even now and even within the LGBTQ+ community.
Drag is important to Pride because it is a statement, it is a rebellion against a very binary world. Without drag queens, there would still be a message (of love, peace and acceptance) but there would be no driving force. Drag is what makes people start to take notice, through its power and ability to catch one's eye.
It's impossible to talk about drag in the modern age without mentioning its mainstream status and the fact that it's right at the end of people fingers, with a few clicks of their TV remotes. RuPaul's Drag Race started in 2009 and it's a show where drag queens compete to become 'America's Next Drag Superstar'. Hosted and created by RuPaul, probably one of the most famous and influential drag queens in the modern world, having recently just received a star on the Hollywood Walk of Fame. The program has grown over the years and viewings have skyrocketed in the last few. Even though it's an American program, it is important to understand that it has had an extremely international impact, with it now streaming on Netflix for UK viewers and many of the show's alumni touring the world.
Despite the show's popularity, it has been undeniably controversial. Issues with things such as race and gender have arisen since the show began. The most recent controversy was when RuPaul himself stated in an interview that he wouldn't allow a transgender woman or biological women on his show (most people don't understand that yes, biological women can be drag queens and they are often known as bio-queens). This caused much divide among fans and even previous Drag Race contestants. However, RuPaul eventually apologised for his remarks. This controversy is significant as it highlights the divided opinions when it comes to drag. Especially among other drag queens, many see the show as a positive thing and a form of 'success'. However, many look at it in a negative light and focus on how reductive it can seem and how it's maybe too mainstream.
In the UK, straight men often dress in women's clothes in the name of comedy and this has been happening in the UK for decades. For example, 'The Two Ronnies' used to dress up as women as part of their sketch show back in the 70s and 80s. So, the important thing to realize is that when men are dressing up as women in the name of 'comedy', people don't bat an eyelid. However, as soon as a man dresses up as a woman with the intention to challenge gender, people are somewhat frightened by it and don't want to accept it. This links back to the fact that most people are afraid of change and want things to stay the way they used to be when it comes to gender and sexuality: very binary and very normative and not very fluid at all.
In the age of Trump and many other adversaries of the LGBTQ+ community, drag is extremely important now more than ever. Looking at the progress made since Stonewall, it is hopeful that one day we will live in a world free of hate, free of inequality and free of fear and violence. For the time being, however, drag is going to continue to pave the way for a more promising future for the LGBTQ+ community by standing up, fighting for what they believe in and making people listen.