Shame & Fear
Who's to blame?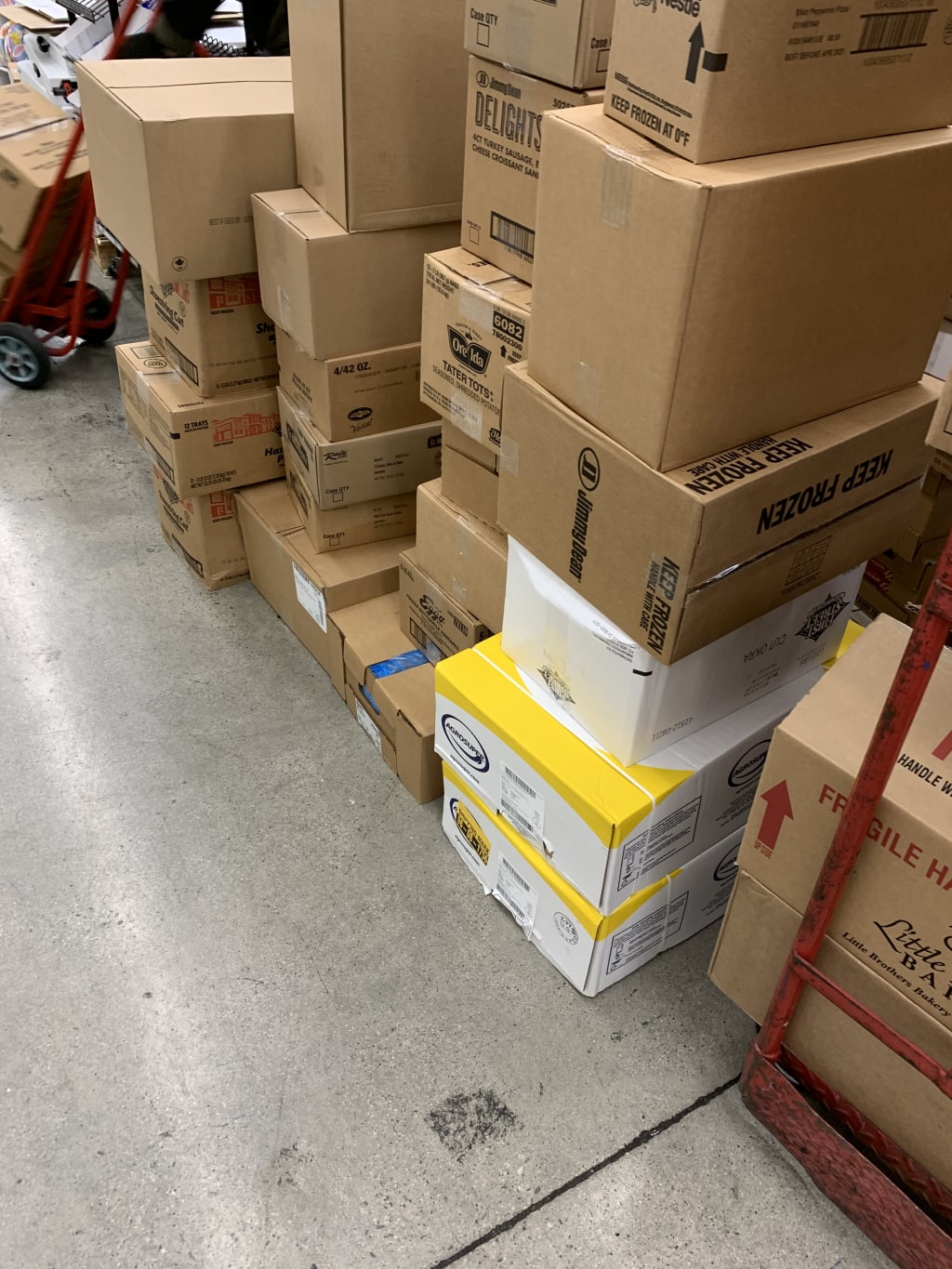 By Darryl James
Shame on the selfish who hoard, because they hurt the elderly and the infirm and the poor by overindulging their fear and greed and selfishness.
Hopefully, when this passes, they will at least be ashamed of what they have created. This isn't all on Trump or China or even Covid 19. The shortages, temporary though they may be, are caused by the very people who complain the most.
The stores run out because they don't order and restock based on families buying ten times the amount they usually buy.
I don't hoard and I don't over purchase, but my son and I have plenty because we live well regularly. We have a deep freezer and full cupboards with what we need. We typically have two to three times what we need—not ten times what we need.
We're healthy and active, so we've gone out to ride bird scooters and we will play basketball at the park.
We're also going to check on a couple of our neighbors who are older and either take them to the store or share what we have.
That's all we have.
It's pretty sad and disappointing to see all the nuts who think it's the end of the world and use all their brain power on conspiracy theories, but yet, can't process how supply and demand work.
Again, stores aren't accustomed to people buying ten times the normal amount. Yes, they will restock, but people hoarding food and supplies have created the problem—not the government and not the virus. They ARE the conspiracy!
The CDC recommended a two week self quarantine period, so that our health care system wouldn't be severely overwhelmed with people going to the emergency room because they sneezed.
It's called "flattening the curve." It's designed to PREVENT the government from having to force the people into quarantines. (Read the article from Forbes, explaining "flattening the curve.")
That's why companies and schools are shutting down for two weeks—the Feds didn't force them to do so. State governors are taking action because there is no presidential leadership—Trump doesn't understand this, so he did not create it.
Organizations from the NBA to Disney have initiated VOLUNTARY shutdowns—which are all temporary. Many school systems are combining the two weeks with Spring Break to create a four week break.
This is scary, but it's even scarier for people because of all the hoarding.
This isn't about a new world order, which, frankly, just isn't necessary.
The world is already working to the benefit of the elite. Reorganizing into some "new world order" will interrupt their program. They already have people overspending and going into debt beyond their means, consuming more than they need. What more control do they need?
We have been in a new world order for decades! Less than 5% control more than 90% of the wealth and citizens on the bottom take their cues from people on the top—lifestyle, relationship and finance—most of which DOES NOT work for them!
Again, the stores continue to restock and at some point, we will get back to normal.
We saw this American fear and stupidity during the Y2K panic. And at the end of it, there was little expression of shame.
But people should be ashamed of spreading misinformation they COULD NOT POSSIBLY source on their own.
I mean, folks are claiming to know the governments "secret" plans, but most of them don't know any government officials or anyone who makes more than $100,000/year.
They should be ashamed.
And people should be ashamed of hoarding food and toilet paper, causing shortages and spreading fear.
Trump is a lunatic, but this is NOT his doing.
And not only are the culprits unaware, they are unashamed.
It's hard for me to view some of these folks in a different light from Trump...
They really should be ashamed.