Senate Passes COVID Relief
Vote A-Rama Part 2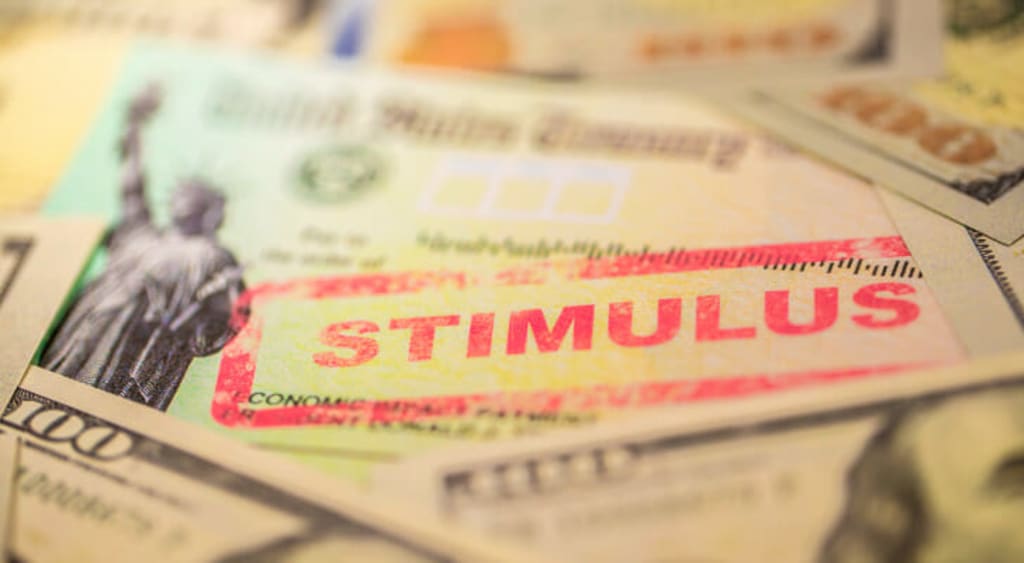 And it is done. After a a marathon session of amendments that took roughly 14 hours, the Senate finally passed HR 1319, the COVID relief bill on an entirely party line vote of 50 to 49. (Roll Call 110), Due to changes the Senate made, the bill heads back to the House of Representatives for reconciliation.
Over the course of the morning, Senators dealt with a variety of amendments and motions to return the bill to various committees for amendment. Here are the votes in chronological order:
08:41 An amendment by Mitt Romney (UT) regarding "demonstrated need" was rejected on a vote on 49 to 50. (Romney amendment 1364, RC 96)
08:58 An amendment by Tommy Tuberville (AL) on transgender athletes was rejected on a vote of 49 to 50. (Tuberville amendment 1386, RC 97).
09:11 A motion to recommit the relief bill to eleven different committees was rejected 49-50 (RC 98)
09:24 An amendment by Sen. John Kennedy (LA) on denying rioters SBA funding was rejected on a vote of 48 to 50 (Kennedy Amendment, RC 99), Ironically, it could prevent participants in the January 6 attack on the Capitol from receiving assistance.
09:35 An amendment by Rick Scott (FL) to send the bill back to the Committee on Homeland Security and Governmental Affairs was rejected on a 48-51 vote. Rand Paul (KY) joined with Democrats on this vote (Scott motion, RC 100)
09:48 An amendment by Sen. Lee regarding child tax credits was rejected on a party line vote of 49 to 50 (Lee Amendment 1381, RC 101)
10:00 A motion by Sen. Cornyn (TX) to send the bill back to the Committee on Health, Education and Labor in order to cut funding for the National Endowment for the Humanities was rejected on a party-line vote of 40 to 50 (Cornyn Motion, RC 102)
10:12 An amendment by Sen Cassidy (LA) that would harm the families of incarcerated prisoners was rejected on a party-line vote of 49-50 (Cassidy Amendment 1162, RC 103)
10:24 An amendment by Sen. Ted Cruz (TX) that demonizes immigrants and attempts to harm immigrant families was rejected on a vote of 49 to 50 (Cruz Amendment 968, RC 104)
10:39 An amendment by Sen. Lee (UT) that would harm middle class families seeking better health insurance premiums was rejected on a vote of 49 to 50 (Lee Amendment 1331, RC 105)
10:50 An amendment by Sen Grassley (IA) sought money for farmers in Iowa at the expense of farmers in other states. It was rejected on a vote of 45 to 54 (Grassley amendment 902, RC 106)
1:02 Senator Jerry Moran (KS) introduced a well-meaning but flawed amendment on funding for veterans health care. It failed on a party line vote of 49 to 50. (Moran Amendment 1154, RC 107)
11:16 Amendment by Senator Murkowski (AK) to redirect ESSER funds to help homeless children, whose numbers have increased due to the pandemic. It passed on a voice vote, a bright spot of bi-partisanship. (Murkowski amendment 1123, Voice Vote)
11:17 The senate rejected a move to return HR 1319 to the Committee on Foreign Relations on a party line vote of 49 to 50 (RC 108)
11:28 Amendment by Sen. Daines (MT) to return to bill to committee to include a poison pill on the Keystone XL pipeline, an issue the Senate already dealt with earlier. It failed on a vote of 49 to 50. (Daines motion, RC 108)
11:40 An amendment by Mark Warner (VA) and Marco Rubio (FL) to extend compensation for contractors with security clearances. It had bi-partisan support and passed 93-6. (Warner Amendment 1391, RC 109)
Just after 12:00, Senate Majority Leader Schumer introduced an en bloc amendment. It passed on a voice vote. This amendment amended a previous amendment, number 891., which was also passed on a voice vote before the Senate proceeded to vote on HR 1319. (Schumer Amendment 1398, Voice Vote; Schumer Amendment 891, Voice Vote)