Revisiting Anti-Semitic Incidents
Remember me writing about the whole meaning of Anti-Semitic because Cameron commented about being a Zionist?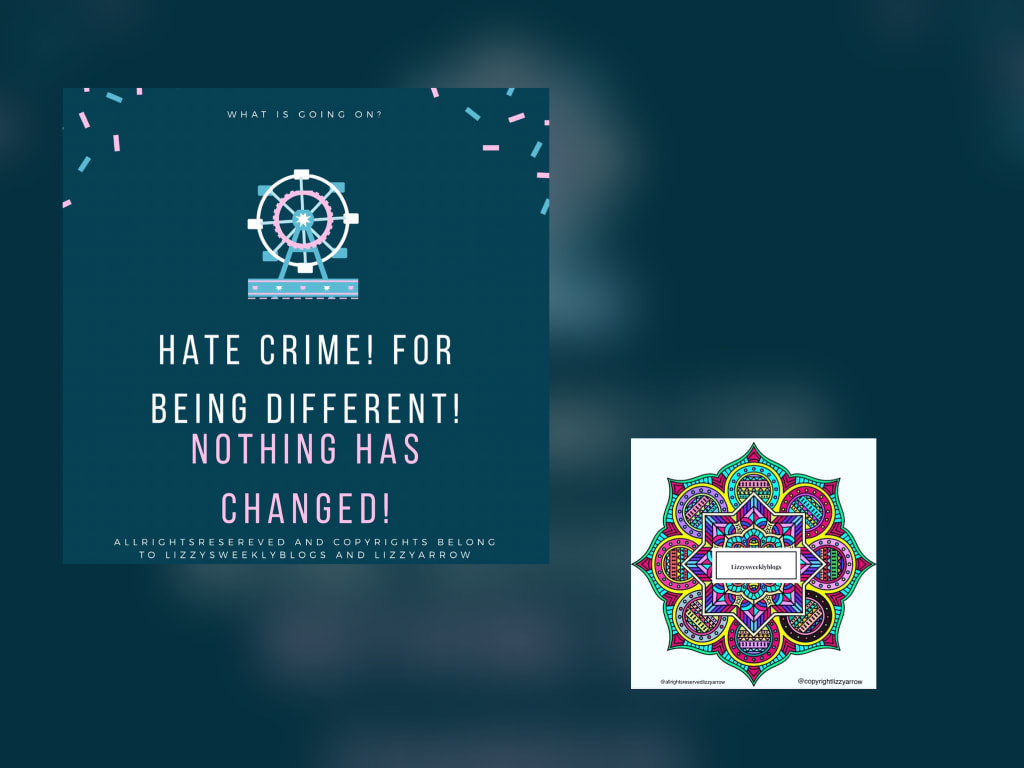 Remember me talking about the meanings of Zionist and Anti-Semitism? I think I might have ranted about how racist and cruel people are. Guess what, I'm back again writing a revisit about something that has caught my attention; that people are still hating people who dress differently or live differntly than them.
It reminds me of being back at secondary school when people would get into fights, bully people, etc. All because they were being different and they thought that they should be the same as them. Nowadays I don't think I hear much about it in schools, at least not in my area anyways.
The headline that caught my attention was this: "Anti-Semitic incidents 'at record level in UK'. The number of reports of anti-Semitic incidents that have been reported in the first six months of this year 2017 has hit a record level.
The Community Security Trust (CST) claims that 767 reports have been made to them between January to June this year; which had risen by 30% from the same time period in 2016.
Since 2016 the number of incidents that involved physical attacks rose from 45 to a grand total of 80. A quote from the company of CST was given by CST chief executive David Delew, who said: "The hatred and anger that lies behind it is spreading." CST has been recording anti-Semitic incidents for well over 30 years, and these records show that members of the public have reported 568 incidents that have been cast as abusive behaviour to the CST, which include people being shouted at in the street for wearing clothes related to their religion.
There are 51 further incidents that have been reported regarding damage to Jewish property that have been recorded. This number has risen from 32 in 2016, along with 56 direct anti-Semitic threats which were recorded, which show 10 victims being threatened with knives, bats, sticks or vehicles.
There have been 12 cases of mass-mailed of anti-Semitic leaflets or emails coming into homes, showing that there has been lots of hatred towards Jewish people and their religion.
Assistant Chief Constable Garry Shewan is the lead on anti-Semetic investigations for the police. He had called on the Jewish community to come forward if they are being targeted by other members of the public, they will be listened to and to be heard.
Garry Shewan quoted "There is never any excuse for abuse, racism or hate crime" he then went to add on to his statement "I want to encourage anyone who is targeted in this way to report to their local police - you will be listened to, taken seriously, and officers will do all they can to bring offenders to justice."
For more information about anti-Semetic incidents, read this article.
controversies
humanity

Lizzy Arrow
I'm a full time blogger...I love writing writing is my passion. I write different types of things even have my own website called lizzysweeklyblogs.
Www.lizzysweeklyblogs.com
See all posts by Lizzy Arrow →