Regina Daniels Might Be The First Lady Come 2023 Election
It has all been leading up to this.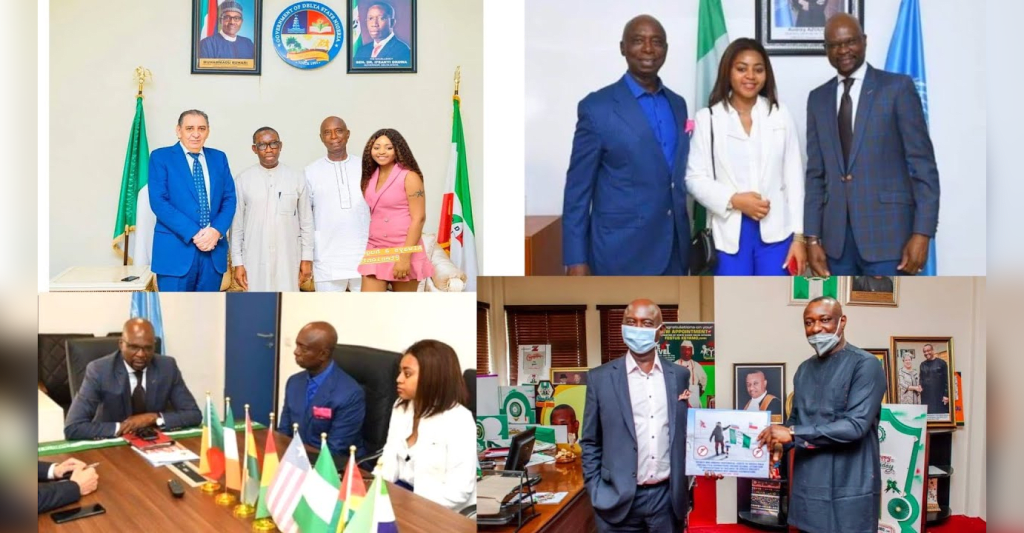 It has all been leading up to this.
In the past, I wrote a piece titled "15 Interesting Facts About Regina Daniels Husband Ned Nwoko" and in number 12 of those interesting facts, I told you about how reports came in about how Ned Nwoko has been trying to link himself with a popular celebrity so as to promote his name and make him popular, and as a result, fuel his political ambition.
Here is that post, it's a really interesting read you can go through before coming back to his one. The details about this particular matter are in #12 where some some interesting revelations were made about him and popular actress, Chika Ike, and also how it all links with Regina Daniels and her mother.
Now that he has linked up with Regina Daniels and has his name out there, what does his future hold and where is all this headed?
To find out, scroll down and let's get into it!
**Before reading on, make sure to like and follow my Facebook page so you don't miss out on any new and interesting lists, articles, and stories that I post every single day. I have a really fun page. If you like my page, you will have fun too. So what's stopping you? Like my page and let's have fun together!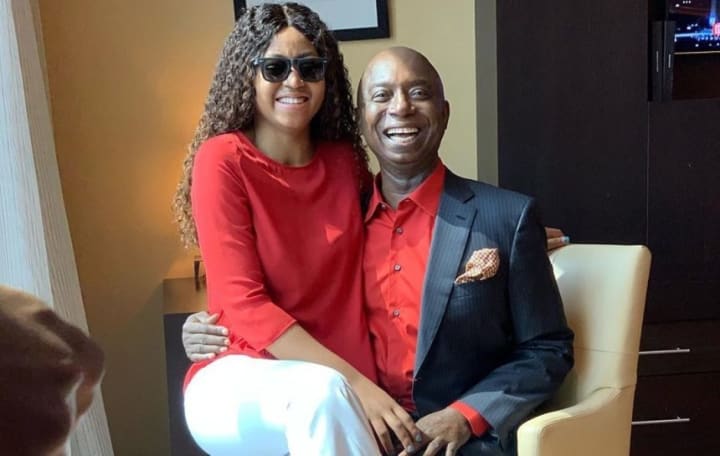 Ned Nwoko's sudden popularity and his marriage to Regina Daniels is reportedly all linked to his 2023 political ambition. Regina Daniels was popular before her marriage to Ned Nwoko as a teenage actress who started acting since she was young but it is still undeniable that she got a lot more popular after getting married to Ned Nwoko. Likewise many many people got to know about the existence of Ned Nwoko after his marriage to Regina Daniels. It seems like their marriage was benefitial to both of them's careers: Regina's Nollywood career and Ned's political career.
Although it was initially difficult for him to marry Regina Daniels, through the help of Regina Daniels' mother, Rita Daniels, who is also politically inclined, the two got married.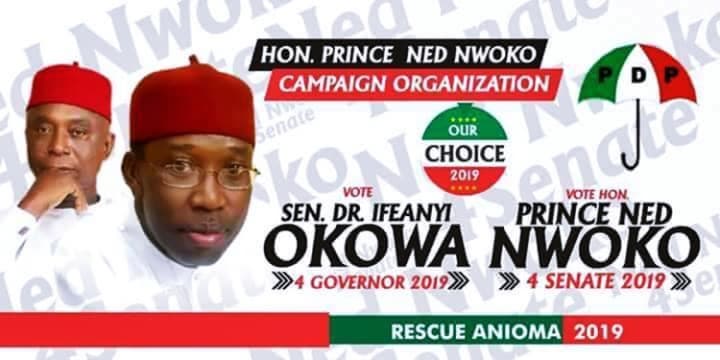 Ned Nwoko during the last election contested for a senate position but lost. All the while, what he has needed has been somebody who would make him popular and make him a household name nationwide. His marriage to Regina Daniels has done just that. The man has never been more popular and the age difference between the two is definitely the spark that lit the whole thing up.Their story made waves on the internet making Regina Daniels and Ned Nwoko trend almost each and everyday.
He has used his fame and his foundation, Prince Ned Nwoko Foundation, to warm his way into the hearts and lips of many Nigerians around the world. Through his foundation, he was the first Nigerian to travel to Antarctica to hoist the Nigerian flag with a message to eradicate Malaria in Nigeria and Africa at large.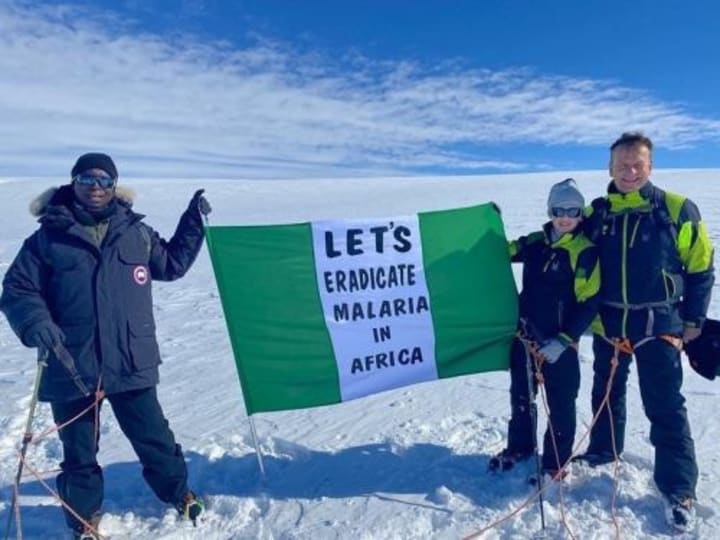 With his foundation, he has also sponsored young footballers and beauty pageants. His foundation has hosted and received Miss Teen Nigeria United Nations. Through his foundation, he was hosted by Nelson Mandela Foundation in South Africa in February 2020. He is a philanthropist and has received a humanitarian award in Dubai.
Regina Daniels might be the first lady after 2023 election. In the last election, Regina was appointed by the PDP candidate Atiku Abubakar as his youth campaign coordinator. Ned Nwoko is not only a lawyer but also a politician. He was elected member of the House of Representatives between 1999 and 2003. He represented Aniocha North-South and Oshimili North-South. Ned Nwoko was also part of those instrumental for the initiation of London and Paris Club Loans into Nigeria. He authored the reports that led to Nigeria government's discontinuation of monthly deductions from states' allocations and commencement of refunds to States. Through his Law firm, Ned Nwoko Solicitors and his Company, he investigated the multinational creditors and discovered discrepancies in loan repayments, and this resulted in the refund of the first tranches of loan during Obasanjo administration. He also charged the Federal government to court on behalf of 774 Local governments for the refund of illegal deductions and obtained judgment of $3.2billion for the local governments. The Federal government of Nigeria has started refunding the monies in line with the court judgment of 2013.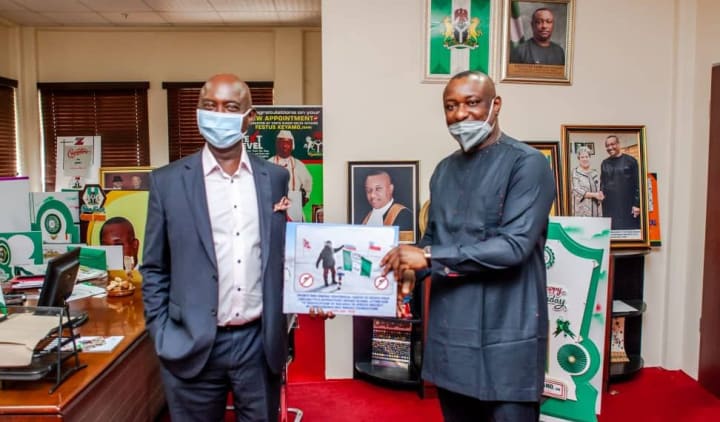 Because of his political ambition, Prince Ned Nwoko has met a lot of dignitaries such as Minister of State of Employment and Labor and the Advisor on Media and Publicity to President Muhammadu Buhari along with a lot of influential celebrities who will actually make his name count when he does choose to run for an office in the upcoming elections.
The big question has been: what has all these been leading up to? Well, a lot of people on the internet are now saying that Ned Nwoko is planning to run for an office in the upcoming 2023 elections and if he does choose to go after the biggest seat of all, the seat of President, then that would make Regina Daniels the next first lady.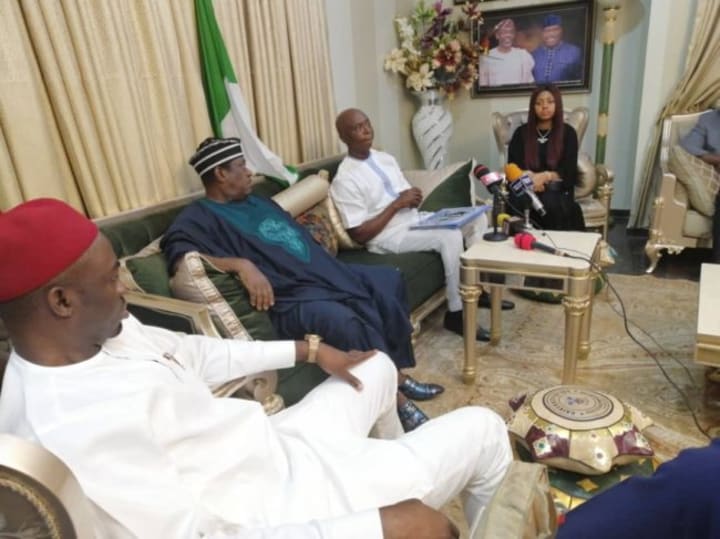 That's All.
**Don't forget to like my page:
I'm sure you've loved reading this piece. To make sure you keep having fun and don't miss out on any fun in the future, be sure to like and follow my Facebook page above. It's a really fun page and you're really going to love it. So what's stopping you? Like it!
To catch up other content you might have missed, click here.
Until next time, have a wonderful rest of your day!