Prominent Law Firm Pushes For Alabama Payday Loan Reform, Launches Change.org Campaign
In Alabama, payday lenders can charge exorbitant fees to cash-strapped customers that equate to annualized rates of up to 456 percent.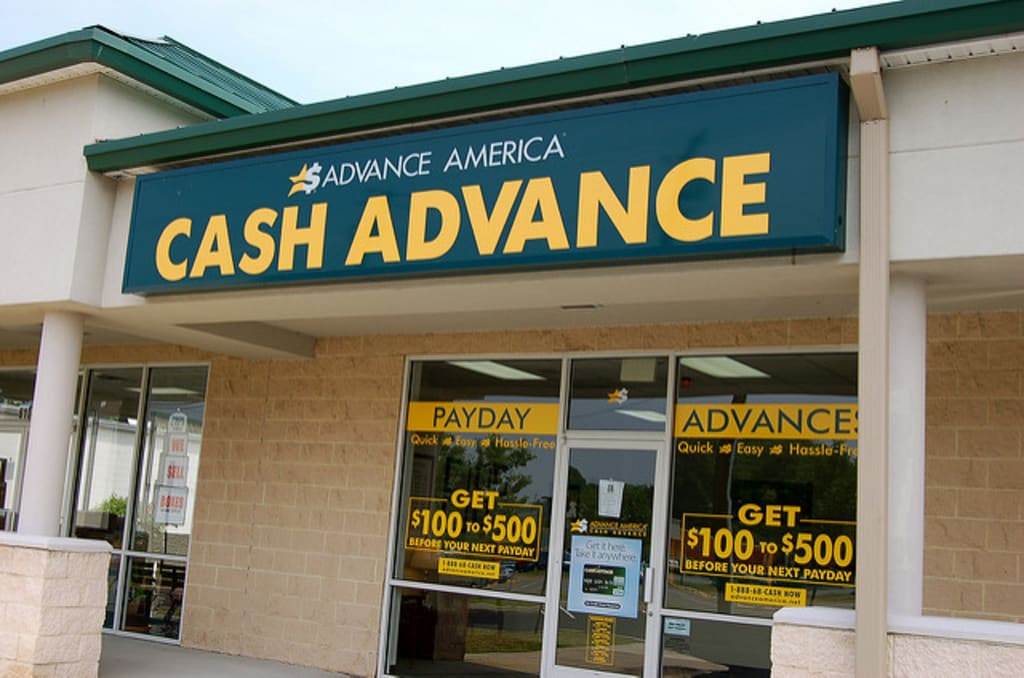 VIA FLICKR
BIRMINGHAM, ALABAMA—A prominent Alabama law firm is urging state leaders to pass legislation that protects the citizens of the state from predatory payday lenders. Attorneys at Bond & Botes, P.C. recently launched a Change.org campaign to demand state lawmakers take swift action once and for all against payday lenders who prey on vulnerable, cash-strapped individuals desperate to take a "so-called helping hand" at any cost.
"We believe the predatory payday lenders have been allowed to run roughshod over our vulnerable citizens for long enough," stated attorney, Bradford Botes. "We believe that our state leaders are not doing enough to protect our citizens from the predatory payday loan industry, and we are working to make our voices heard."
According to a report from the Federal Reserve, nearly half of Americans don't have enough in savings to cover a $400 emergency. That essentially means that 47% of the population is living paycheck to paycheck, forcing many to turn to payday loans. While supporters argue that payday lending is a vital way to help underserved people solve temporary cash-flow problems, Bond & Botes, P.C. believes that the controversial practice creates an even bigger hole for financially-burdened people, putting them further in debt.
"The only option other than paying is to roll over the loan into a new term of several weeks, with an additional fee added," stated Botes. "Many consumers who use payday loans often cannot get loans through traditional sources. In a time of great need, they turn to payday lenders, but it ultimately costs them more in the end."
Payday loan borrowers spend approximately $7.4 billion annually at 20,000 storefronts and hundreds of websites, plus additional sums at a growing number of banks, according to a report by The Pew Charitable Trusts. State regulatory data show that borrowers take out eight payday loans a year, spending about $520 on interest with an average loan size of $375. Payday loan rates allow up to 13 times prior limitations provided in Alabama's Small Loan Act.
"Our state does not have a good track record on this issue. By population, we also have a higher concentration of payday lenders than any other area of the United States," explained Botes.
Ten states, including Georgia, Arkansas and North Carolina, already ban payday loans. Other states, like Connecticut, cap rates at 30 percent. Montana, New Hampshire and Oregon cap rates at 36 percent.
"It's time for our state to take action against predatory payday lending as other states before us have," stated Botes. "We believe that payday loan reform would be a significant, positive step for the citizens of Alabama. We are encouraging everyone to sign our petition to help protect our neighbors and make our state a friendlier environment for working families."
The law firm is hoping to collect at least 200 signatures. The petition will then be sent to Senate President Pro Tem Del Marsh; Senator Slade Blackwell, Chair, Banking and Insurance Committee; Senator Greg Reed, Senate Majority Leader; and Senator Quinton Ross, Senate Minority Leader.
About the Creator
From southwest Georgia to South Carolina's Grand Strand, Nikki has worked in a variety of news markets as a TV anchor, reporter and producer for more than 20 years. She is currently the publisher of a digital news outlet in the Southeast.
Reader insights
Be the first to share your insights about this piece.
Add your insights