Pride Is the Protest, Not the After Party
We have a lot to learn from Pride 2018.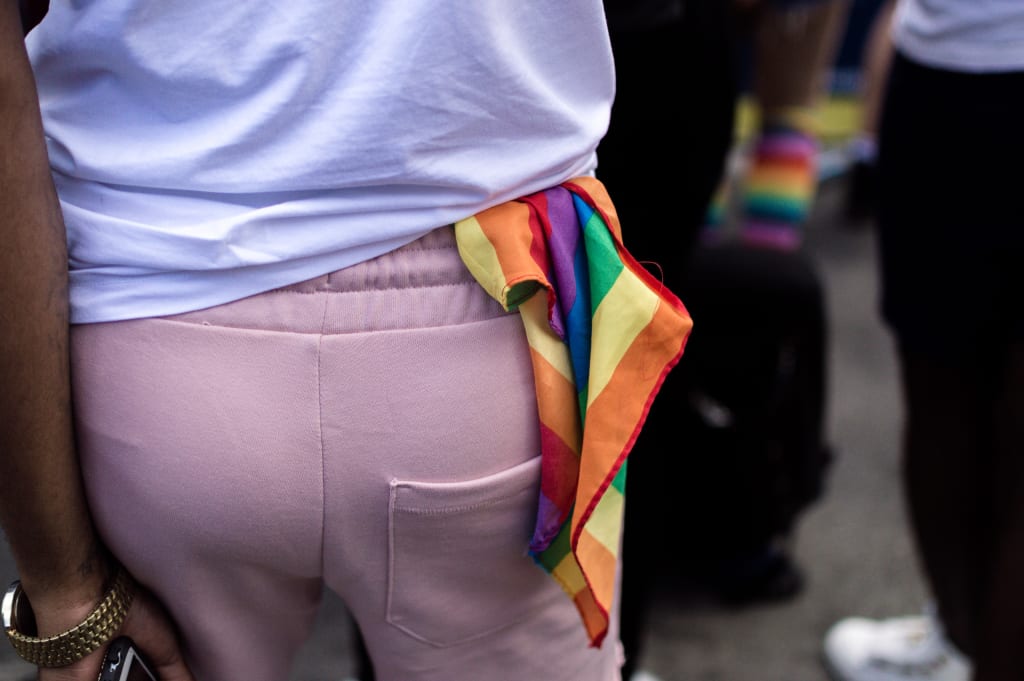 Pride has come to be an annual beacon of hope for the LGBTQ+ community, a place for us to celebrate our identities, a safe space to express ourselves, supposedly without fear of repercussions. With such a celebratory tone, it's easy to forget amidst the rainbow paraphernalia, alcohol, and spandex that Pride exists thanks to trans women of colour protesting for equality for the LGBTQ+ community. While the world has changed dramatically since the Stonewall riots, this year's London Pride highlighted how far we have yet to go before we can pop the champagne for a job well done.
As the glitter settles on another year of London Pride, reports are coming in that anti-trans activists were leading the parade, handing out leaflets and spreading transphobic propaganda. Publication PinkNews claims a group of TERFs (Trans-Exclusionary Radical Feminists) was allowed to lead the march right through to Trafalgar Square without any interruption from police or organisers despite the fact that they were not one of the permitted 30,000 marchers. Earlier this week it was reported that a further 20,000 people applied to be part of the march but were denied due to a limit set by organisers. According to reports, the group comprised of approximately ten people who were also holding banners with slogans such as "TRANSACTIVISM ERASES LESBIANS" and "LESBIAN = FEMALE HOMOSEXUAL."
Pictures have emerged of the leaflets the group was handing out. Titled with the name they are operating under, "Get The L Out," the handout claimed that the trans movement is just a way for men, masquerading as trans-women, to force lesbians to have sex with them. Additionally, the pamphlet stated that "women maintain the rights to sex-segregated spaces at the exclusion of male regardless of their 'identity'." Trans-exclusionary radical feminists are not new, but the fact that they infiltrated an event rooted in trans-activism to spread hatred shows the deep-seated issues present within the LGBTQ+ community, and more widely those fighting for intersectionality.
The recent #MeToo movement has left a lot of people feeling very unsure about the culture surrounding sexual contact with other people. Many are coming to terms with the fact that an act they previously assumed to be acceptable could actually be more accurately described as sexual assault. Exploiting the current climate around rape culture as a way to fuel fear and hatred of the trans community in the name of feminism is terrifying and hypocritical. Existing as a trans woman is still very difficult and often dangerous, and is not rooted in sexual gain.
Furthermore, the message that it sends to our young trans sisters and brothers, at a time that a potential reform of the gender recognition act looms, is that even their safe spaces will no longer welcome them. There are already questions about the ways in which other members of the LGBTQ+ community have supported trans women historically. A documentary about the death of Marsha P. Johnson revealed that some trans women in New York feel as though lesbians and gay men have abandoned them now that they are more widely accepted and have been given the right to marry. By allowing this to happen London Pride has not only taken it away but erased the history of the trans community.
We can do better. We must do better. Trans women are women and some of them are lesbians and no member of the LGBTQ+ community has a right to question their validity. Let's not get too comfortable and party when we should be protesting. If we don't stand together, we don't stand for equality. We must do better.