Presidential Candidates: 2020
An overview of the presidential candidates and their platforms.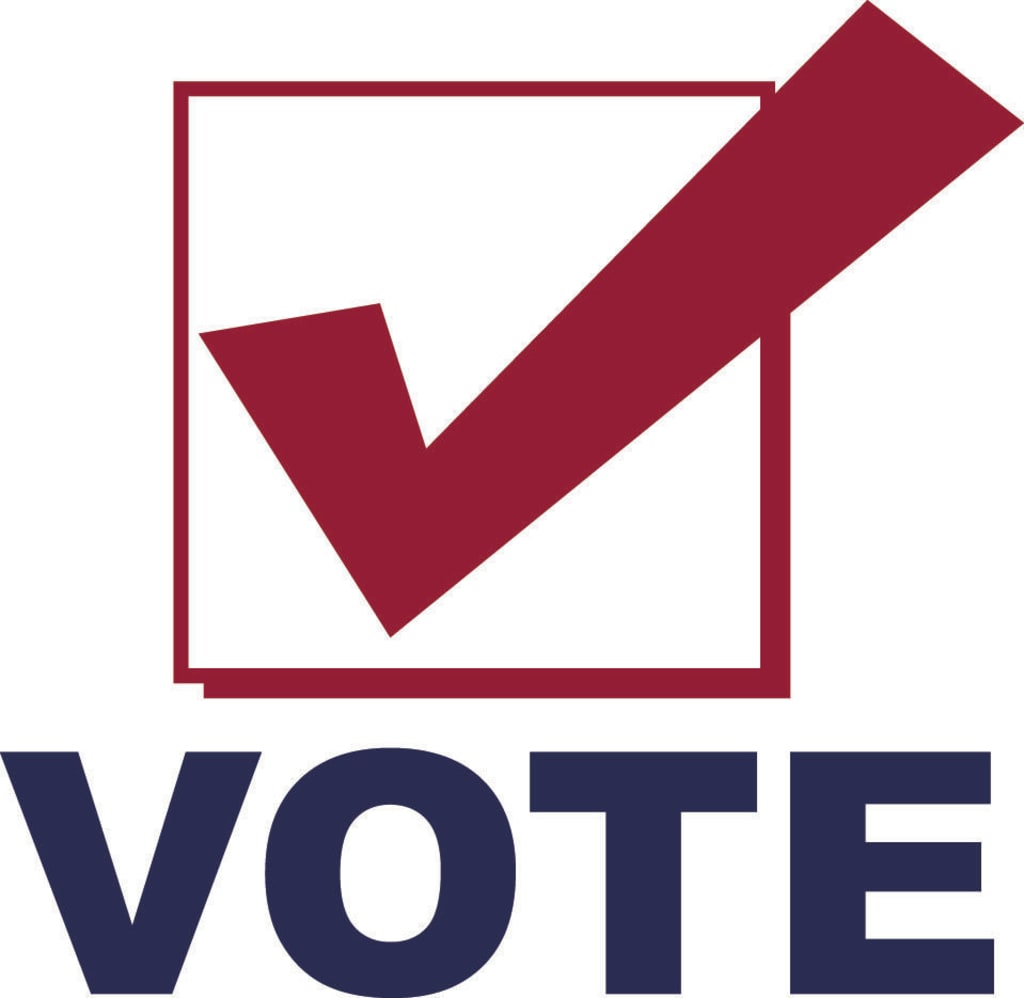 Voting is one of the most important rights we have as citizens, but more than that, it is a responsibility and civic duty. We are lucky to live in a country that allows us the right to participate in the political system by voting. But, if we do not exercise the freedoms we already have, someone will see fit to take them away from us.
It's just as important to vote in local elections, but with presidential elections around the corner, it can be easy to be overwhelmed and feel like your vote doesn't count. I've included a short description of each of the candidates' platforms here to make it easy—as well as some IMPORTANT voter registration/voting rights information at the bottom. If you feel like your vote doesn't count, I recommend looking into the candidates who seek to change that. This list is in alphabetical order.
Michael Bennet (D)
Senator; CO. Running on a platform targeting climate change, providing incremental steps to broaden healthcare coverage, increasing election security, and reforming our current political system by overturning Citizens United, cracking down on Super PAC's, banning members of Congress to take money from lobbyists while in session, and banning members of Congress from ever becoming lobbyists. Michaelbennet.com
Joe Biden (D)
Senator; Delaware; Ex Vice-President (Obama). Running on a platform targeting a climate action plan and tripling federal funding for low-income schools. Joebiden.info
Bill de Blasio (D)
Running on a platform targeting a more aggressive "fair share" tax plan, increasing taxes on "extreme incomes" and corporations, closing loopholes in the tax code, as well as improving workers' rights. Billdeblasio.com
Cory Booker (D)
Senator; New Jersey. Running on a platform dedicated to equality for all people, reforming the campaign finance system, reforming the public education system, and tackling climate change. Corybooker.com
Steve Bullock (D)
Two term Governor and former Attorney General; Montana. Running on a platform targeting climate change, providing healthcare for all, fighting the "toxic influence of money in politics", reforming immigration, making housing more affordable, and investing in infrastructure improvements. Stevebullock.com
Pete Buttigieg (D)
Eight-year Mayor; South Bend, Indiana. Running on a platform of "Medicare for All Who Want It" as a stepping stone to Medicare for All, increasing medical stability for those living in rural areas, debt-free college, equitable public education, reducing incarceration, implementing a Green New Deal, and seeking equality for all people, especially when it comes to healthcare. Peteforamerica.com
Julian Castro (D)
Secretary of Housing and Urban Development (Obama). Running on a platform that protects animals and wildlife, fixing the policing system, reforming immigration, disarming "white supremacist terrorism" making housing more affordable, and eliminating lead poisoning as a public health threat. Julianforthefuture.com
John Delaney (D)
HoR; Maryland. Running on a platform that plans to spend $2trillion on infrastructure, supports universal healthcare, tackling climate change, combating the opioid epidemic, gun control legislation and equal rights for women, people of color, and members of the LGBTQ+ community. Johndelaney.com
Tulsi Gabbard (D)
HoR; Hawaii. Running on a platform dedicated to a peaceful foreign policy, ending the war on drugs (specifically involving the legalization of marijuana on a national level), healthcare for all, racial justice, immigration reform, and gun safety reform that keeps guns in the hands of citizens but enforces more gun safety restrictions. Tulsi2020.com
Kirsten Gillibrand (D)
Senator; New York. Running on a platform that targets financial transparency in government, tackling financial issues especially affecting families, implementing a Green New Deal and tackling climate change, and putting restrictions on the sale of guns. Kirstengillibrand.com
Kamala Harris (D)
Senator; California; Former Attorney General; California. Running on a platform that plans to establish healthcare for all, fight for fair wages, raise pay for educators, criminal justice reform, immigration reform, debt-free college, and racial justice. Kamalaharris.org
Jay Inslee (D)
Governor; Washington. Running on a platform primarily concerned with addressing climate change, addressing white nationalism and access to guns, and growing rural prosperity. Jayinslee.com
Amy Klobuchar (D)
Senator; Minnesota. Her platform is mainly concerned with addressing climate change, universal health care, raising the minimum wage and spending more on education, rebuilding the State Department with serious investments in cybersecurity, and voter reform including overturning Citizens United and restoring the Voting Rights Act. Amyklobuchar.com
Wayne Messam (D)
Mayor; Miramar, Florida. Wayne's platform prioritizes resolving the student debt crisis through debt cancellation, gun law reform, making smarter investments in education, tackling climate change, creating more open pathways to citizenship for Dreamers, and abolishing the electoral college. Wayneforusa.com
Seth Moulton (D)
Senator; Massachusetts. Running on a platform that targets military reform involving using the military more strategically as opposed to more aggressively, asking all Americans to service in the military in exchange for college tuition, spending on infrastructure and education, establishing a public option for healthcare, enforcing protections for mental healthcare, and establishing a new Voting Rights Act. Sethmoulton.com
Beto O'Rourke (D)
Running on a platform targeting climate change, voting system reform, raising the minimum wage, driving funding towards public schools and making community college free, restricting gun purchases, extending healthcare to all and making it more affordable, expediting the naturalization process, and equal protections for all people. Betoorourke.com
Tim Ryan (D)
HoR; Ohio. Running on a platform that targets building industry and protecting workers, tackling climate change, putting more funding towards public education, improving access to physical and mental healthcare, improving our food and agriculture system, and protecting veterans. Timryanforamerica.com
Bernie Sanders (I)
Senator; Vermont. A self-described democratic socialist, with a platform focusing on healthcare for all, college for all and cancelling student debt, combating climate change with a Green New Deal, equal rights for all, immigration reform, and investments in public education and rural America. Berniesanders.com
Admiral Joe Sestak (D)
Senator; Pennsylvania. Platform intends to "restore good faith in the government" by reforming government to serve more than the needs of the wealthy, equal protections for women, people of color, and the LQBTQ community, adding a public option for health insurance, lowering healthcare costs, fighting climate change, and reestablishing America as a world power by fixing weakened ties with our allies and standing up to "belligerent actors on the world stage." Joesestak.com
Tom Steyer (D)
Owner of a $36 billion investment firm; founder of several nonprofit organizations. Yale and Stanford alumni. Steyer's platform prioritizes voting system reform, fighting climate change through community efforts, and establishing five rights: the right to an equal vote, clean air and water, the right to learn, the right to a living wage, and the right to have good health. Tomsteyer.com
Elizabeth Warren (D)
Senator; Massachusetts. Her platform seeks to end Washington corruption by ending lobbying and closing the revolving door, rebuilding the middle class and imposing an Ultra-Millionaire Tax, imposing a Green New Deal, and cutting down military spending. Elizabethwarren.com
Bill Weld (R)
Attorney, Two-term Governor; Massachusetts. Running on a platform that supports abortion and LGBTQ rights, supports legalization of marijuana on a federal level, and supports rejoining the Paris agreement. Weld2020.org
Marianne Williamson (D)
Author, self-described political visionary. Marianne intends to establish a Department of Peace and a Department of Children and Youth, pay reparations to descendants of slaves, fight the climate crisis, provide equal protections for all people, and is focused on racial reconciliation and healing. Marianne2020.com
Andrew Yang (D)
Entrepreneur, Brown and Columbia alumni. Yang is running on a platform consisting of three main principles: establishing a freedom dividend (a universal base income of $1000 per month for every American citizen over the age of 18), establishing medicare for all, and making moves towards a system of human-centered capitalism. His approach to all the other issues are centered around these three principles. Yang2020.com
Now, I know the HOW to these policies is just as important as the fact that these candidates stand for them, which is why I have included each of their websites so you can do your research and find out more about how they intend to bring their policies to life.
If you're looking for a far more in-depth analysis of the candidates' views on all the issues, isidewith.com is a great tool you can use. It will allow you to input your opinions on all the issues and rate how important they are to you. It will then show you which candidates' views are most in common with your own. The results are also weighted by what you ranked as most important to you.
Continue to do your research—the Democratic Debate schedule is available here.
The 2020 Presidential election calendar, including the days for all caucuses and primaries, is available here.
Register to vote online (available in 38 states).
If your state does not allow you to register online, you can register in person at your local election office. You may also be able to register to vote at the DMV, armed forces recruitment centers, and public assistance offices, but you should call ahead to make sure.
The National Mail Voter Registration form is available in 15 languages, including English. You can find it here.
You can also vote by mail or fill out an absentee ballot! You can go to your state's government website for more information.
This website has a state-by-state guide to voter registration deadlines, and vote-by-mail ballot deadlines.
KNOW YOUR RIGHTS:
There are laws in place to help ADA accessibility, as well as a voting guide published in 11 languages available here.
Uber and Lyft have a history of offering free or discounted rides to your nearest polling location on election day! They usually roll out the information for it a couple weeks in advance of the polls.
Find out what your company's policy is on allowing time off to vote—30 states REQUIRE it and many companies allow a few hours per employee on voting day.
The best thing you can do is to vote—but second to that—encourage your friends, your family, your neighbors to tune in and use their voice this election season.