Powerful Prince
The prominence of media headlines may inject short-term attention, but it is the love and respect of the people Prince William will one day reign over, which endures for much longer. It is here where William's royal, and public, power far out-rivals any other.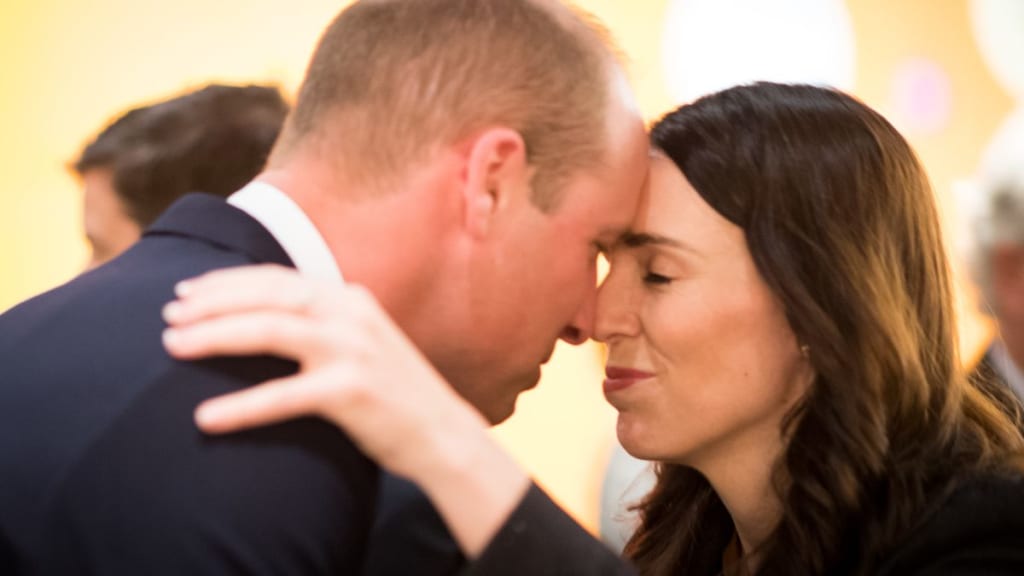 Every-so-often we are reminded of the powerful influence our Royal Family has. From charity work, global events, patronages, to the influential fashion choices. But they also, in times of deep pain and suffering, highlight how an ancient institution can heal wounds.
And once again we saw this process in action after the devastating terror attack in New Zealand. Attending on behalf of the Queen, Prince William highlighted how the Royals can be a force of good, unity, and poignant respect. Something the Duke of Cambridge exemplified as he visited the Christchurch community.
It is worth noting that this isn't the first time William has been entrusted with such a public and important visit as this one. Last year the Prince took on the historic trip to Israel, becoming the first Royal to do so within an official capacity. It was a monumental success, for both the Royals and Prince William.
So, it wasn't surprising to royal watchers when Kensington Palace announced that William would be representing the Queen in commemorating, both Anzac Day, and the horrific terror attacks in Christchurch.
With these trips now a common occurrence in the Duke's role as ambassador for the Royal Family, what does it tell us about the future of the British Monarchy, and their vision for the indelible institution on both the national and international stage?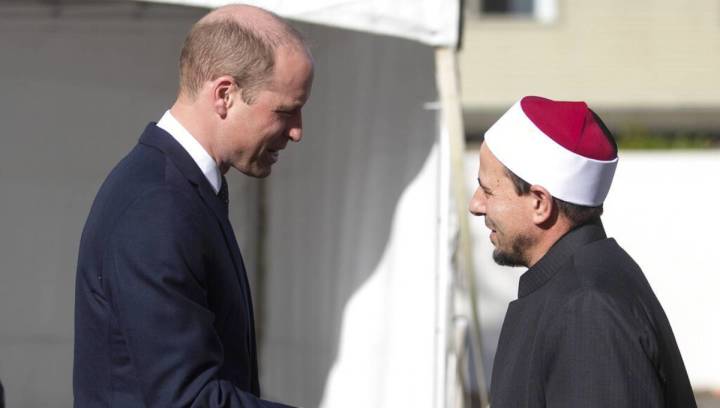 In recent years many have noted a change in the Duke of Cambridge. Behind-the-scenes courtiers have observed that he has finally accepted the reality of his future. That future, which leads to the "top job," is looking more and more like a perfect fit for William, as visits like New Zealand become more commonplace.
But whilst the royal side of the Duke of Cambridge is pivotal in visits like this, as we saw in his solemnity at the service to commemorate Anzac Day, it is the other side of the Duke that sets him apart.
Images and video footage quickly emerged across media outlets, as well as Kensington Palace's Instagram and Twitter accounts. Each one showed a Prince perfectly balancing the art of compassion and stoicism with utmost ease. Whether it be meeting the First Responders to the attack, the Prime Minister of New Zealand–Jacinda Ardern, or Alen Alsati, a five-year-old girl injured in the attack, who had only woken from a coma a week before, William's reaction was befitting of each circumstance.
The video footage of the Duke meeting the aforementioned Alen melted hearts across the globe. Reminiscent of his late-mother, Princess Diana, William sat at the end of her bed. There he chatted animatedly when questioned about his daughter Princess Charlotte. It is these moments that highlight the unique quality the Royal Family possess, yet with William there always seems to be an added magic.
Opening with the traditional Maori dialect, and the custom Islamic greeting, the Prince went on to passionately deliver an emotional, stoic, and stunning speech.
"A terrorist attempted to sow division and hatred in a place that stands for togetherness and selflessness. He thought he could redefine what this space was. I am here to help you show the world that he failed," William began.
Thanking of the emergency services, the Prime Minister, and the Al Noor Mosque's Muslim community, what William did next in this wonderful speech, was to demonstrate that here was a Duke doing it differently. This difference wasn't for headlines, popularity, or praise from social media users. It was for something much more important: unity.
As he continued, there was a genuine tone to his words:
"I have had reasons myself to reflect on grief and sudden pain and loss in my own life. And in my role, I have often seen up close the sorrow of others in moments of tragedy, as I have today."
"What I have realised is that of course grief can change your outlook. You don't ever forget the shock, the sadness, and the pain. But I do not believe that grief changes who you are. Grief – if you let it – will reveal who you are." He added.
Many have speculated whether the Prince was referring to the death of his mother Diana with these words, and it would certainly seem so. But, in credit to William, he doesn't mention her name. Not out of coldness, but instead to keep the focus on his encouraging and uplifting message. This isn't about him, Diana, or even the Royal Family. It is about all of us, and how each and every single person, at some point, faces pain.
This speech reminds you that whilst the Duke of Cambridge is destined for the Throne, his heart is very much with the people. There is an authenticity to William that lacks with many public figures both inside and outside the royal institution. And perhaps, he may not make as many headlines as his brother and sister-in-law. The Press may not pick apart his appearance like they do with his wife, Catherine. But William's global influence runs much deeper. Its impact is a growing flame, not a dowsing inferno.
What we all must remember is that the Duke of Cambridge is reserved a place in history. Hundreds of years from now, every word spoken, every appearance on Buckingham Palace's balcony, the birth of his children, and every visit to places touched by unimaginable horror, will be recorded for all time. This is a man whose star-power will never fade. It may not be constantly on view, but when it is, it shines brighter than them all.
When William departed New Zealand, no-one was left discussing salacious stories or fictional rumours. No-one cared about speculative feuds, or how many followers Kensington Palace's social media pages had that day.
No. What the people of Christchurch were left with, was the relief that within the most famous family in the land, there was a man who would one day become their King, but more importantly, a champion of the people. A Duke who focused on substance, and not solely style. A Prince who understood the enduring power of the public, without publicizing his power. A future King who accepts the media's interest, without sycophantically pursuing it.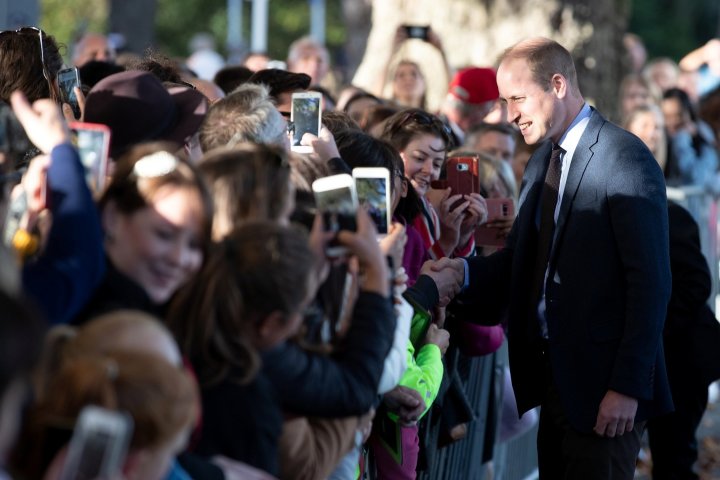 As the future of the Monarchy edges closer, and we see the dynamics of the institution shift focus, the Duke of Cambridge will see his position continue to change. And unlike others within the Royal Family, William's future has been cemented since birth. His path is already paved, from Kensington Palace to the steps of Buckingham Palace. The media may be focused elsewhere, and perhaps not for the most flattering of reasons.
But with William, and his successful visit to New Zealand, he demonstrated why the headlines aren't always needed to create impactful change. In doing this, our future King is constantly proving that an institution dating back a thousand years, still emits that powerful act of unity. And whilst the prominence of media headlines may inject short-term attention, the love and respect of the people, William will one day reign over, endures for much longer. It is here where William's royal, and public, power far out-rivals any other.
We love a good opinion, so why not see what else The Rumble has discussed!
Join us here at our website, and let's get ready to Rumble!